Posted on Tuesday, 13th July 2010 by Stat Doctor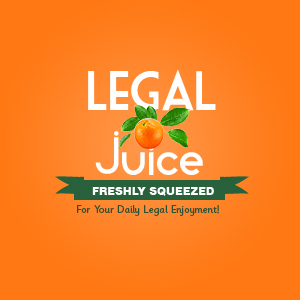 It has been awhile, but the Celtic Circuit Court is back in town, and the honorable Judge Timothy Malloy is here to serve swift, harsh, but honorable justice to all guilty parties in the Celtic kingdom.  He is a tough, yet wise magistrate and arbiter of justice known for his sharp wit and vast knowledge of the Celtic fandom laws and regulations.  All rise for the Honorable Judge Timothy Malloy.
Hear ye!  Hear ye!  After lengthy deliberation in that most private and porcelained of chambers where I conduct much of my serious deliberation, I the judge, the jury, and the prosecution, render verdicts on each of the following defendants, all of whom have recently been accused of heinous crimes against the great state of Celtic.
PETER LAWWELL has been found GUILTY on the charges of letting a financially crippled Rangers squad win the league two years in a row.  However, rather than being charged in the first degree, the honorable court has decreed that Mr. Lawwell will only face a third degree charge for these crimes, as the court notes that it was Mr. Lawwell's decision to hire seemingly clueless Tony Mowbray, Exhibit A, Mr. Mowbray, seemed to pull the wool over most of the Celtic support's eyes upon his hiring.
The court also notes Exhibit B, the funds made available to Mr. Mowbray to secure loan players such as Exhibit C, a Mr. Robert Keane, Exhibit D, a Mr. Diomansy Kamara, and Exhibit E, a Mrs. Edison Braafheid.  While the court notes the prosecution's objection that Mr. Braafheid is now the proud owner of a World Cup runner's up medal, the court finds the defense's belief that Mr. Braafheid is "total fucking shite" and agrees that anyone could have been fooled.
The court finds the Defense's argument that "Even those Bavarian cunts at Bayern were fooled by this shite-bag," to be a valid one.  Furthermore, the court finds that Mr. Lawwell's previous sentence of going from being considered "the sharp suited man" to a "cheap shitebag" by the Celtic support to be adequate punishment and feels no need to add more punishment besides probation and a stern warning to not fuck it up again, bawbag.  THE GAVEL HAS SOUNDED!
STEPHEN MCMANUS has been found GUILTY of impersonating a Celtic captain.  However, Mr. McManus has been found NOT GUILTY of being "a cunt" and "being complete and total shite".
The court agrees with the prosecution that Mr. McManus had no business spending more than one year as the Celtic captain.  The court would also like to note though, that in the lower court of Public opinion in the case of McManus v. Hartley, that court found that Mr. McManus was the overwhelming choice to become the new captain of Celtic after Neil Lennon moved on.
Mr. McManus was also the captain of one of the most exciting Celtic campaigns in recent history, leading Celtic back from near SPL death (aka, finishing 2nd) to win the league on the last day at Tannadice in 2007/2008, noting that he must have some leadership abilities somewhere in there to do that.
The court has sentanced Mr. McManus to English Championship mid-table obscurity in the Teaside Correctional Facility for at least as long as Gordon Strachan can hold that job.  THE GAVEL HAS SOUNDED!
GORDON STRACHAN has been found NOT GUILTY of "being a bawbag", in a case that was brought to the court on an appeal from the lower court of public opinion, in which Mr. Strachan was found overwhelmingly guilty.
The court first noted that Mr. Strachan was responsible for two double digit point title victories, multiple domestic cups, the previously mentioned most exciting campaign in recent Celtic history in 2007/2008, and the furthest progress by a Celtic team in modern Champions League history.
Furthermore, the court acknowledges that Mr. Strachan has been nice enough to take Willo Flood, Stephen McManus, Scott McDonald (whether or not this is a positive thing is still being debated in the lower courts), as well as taking Kris "But Cocaine Isn't That Bad For You" Boyd and most likely Kevin Thomson from Rangers.  THE GAVEL HAS SOUNDED!
NEIL LENNON has been found NOT GUILTY of Impersonating a Celtic Manager.
The court notes that Mr. Lennon had a phenomenal run during his time as interim manager last season.  Of course, the court notes the prosecution's argument that the season was basically over.  However, the court finds the prosecution to be a moany cunt most of the time who isn't happy unless he is complaining about something.
Yes, Mr. Lennon doesn't have too much experience as a manager, but he needs to start somewhere.  Mr. Lennon has shown evidence of tactical awareness and man management necessary to be successful.  This court refuses to convict someone before they have done anything.  THE GAVEL HAS SOUNDED!
SCOTT BROWN has been found GUILTY of not living up to his transfer fee.
Mr. Brown has appeared before this court on a similar charge in the past and was let off with a warning.  In the past, the court was swayed by Mr. Brown's family issues he was dealing with at the time and felt there was room for improvement.  The court was hopeful that Mr. Brown's performance would improve after being reunited with his former coach with whom he flourished in the Edinburgh district, but clearly that did not happen.
However, the court would like to make it clear that it will not hold Mr. Brown responsible for the crimes committed by the previously convicted Tony Mowbray.  Mr. Brown will be sentenced to one year of intense scrutiny from the Celtic support or to be sold to whatever EPL club is dumb enough to pay at least 5 million quid for him.
On a similar note, the court wishes to take this time to decree that anyone commenting about Mr. Brown having a tattoo of "King Billy", whether seriously or in jest, to be one of the previously mentioned "moany cunts".  Seriously, shut up.  THE GAVEL HAS SOUNDED!
The court is dismissed.  Go forth and admire the wisdom that the honorable Judge Timothy Malloy has put forth.
Related posts:
Tags: Gordon Strachan, Here Comes the Judge, Neil Lennon, peter lawwell, Scott Brown, Stephen McManus
Posted in Celtic | Comments (7)
7 Responses to "Here Comes the Judge, Here Comes the Judge!"
Leave a Reply