Last week, I wrote about the clown at The Daily Star who has an unhealthy obsession with our manager; well he was at it again yesterday, penning another bitchy, bitter, idiotic article about Brendan with another shrieking headline with a single word capitalised.
"Brendan Rodgers blamed for 'diabolical' game against St Johnstone for making SEVEN changes" this one screams. And the basis of the article itself is interesting.
George Mills, the clickbait loon-ball responsible for this – who, on Twitter last week, refused to deny that he is a creature of Level 5 – appears to have taken the entirety of his article from a single "Celtic supporter" … on Radio Clyde.
No joke. This is what he wrote.
"Tom Rogic, Cristian Gamboa, Jack Hendry, Calvin Miller, Charly Musonda, Odsonne Edouard and Scott Sinclair were all drafted into the starting line-up as Celtic toiled for 90 minutes with limited success. Speaking to Clyde 1's Super Scoreboard football phone-in, one Celtic fan slammed the team's performance."
One fan.
Phoning a discredited radio station.
Who notorious hack Roger Hannah agreed with.
Based on that, this clown has written an anti-Brendan headline which appears to suggest that fans are turning on our manager.
Does that even count as journalism?
It's trolling with a press card. It's the kind of thing that gives the whole of their profession a bad name.
Even in that rag of a newspaper that is low-ball.
Amazing when you consider that THIS is the "quality" of their "journalism" at the best of times.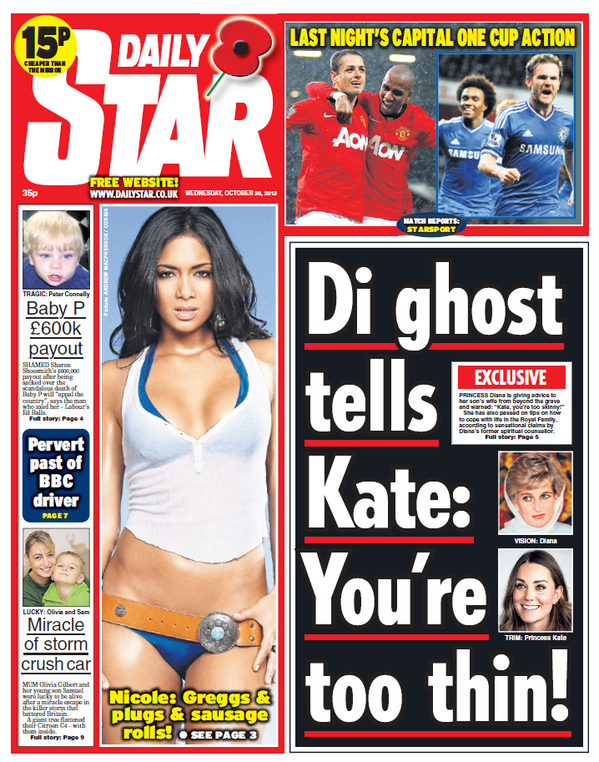 This is pathetic.
And it's clear that there's an agenda here.
What else can it be when a single phone call to a Glasgow based radio station can spark a hysterical headline against Brendan?
I said I was going to keep an eye on this yahoo, but actually I'm already weary of it.
Celtic fans know who this guy is now, and that's good enough.
They also know what he is.
A clickbait troll with an agenda.
If this is the best Level 5 can do, then frankly they're a joke.
And as he doesn't write for a publication that is even semi-credible or which is taken even semi-seriously I think he's had enough oxygen.
His articles are notable only for the way he capatalises one word in the headline; in honour of his last appearance on The CelticBlog, here's my take on it;
"Shite Tabloid Hack Is OBSESSED with Brendan Rodgers. Time To Stop Feeding This Troll."
Join the best Celtic Facebook Group there is right here.
Like our Facebook page and comment on and share the articles by clicking here.
You can also follow us on Twitter at @The_Celtic_Blog