Sevco's official website has just showcased how cuts below the radar over there are starting to have an impact. According to The Scotsman they now list, on their squad page, Leigh Griffiths, John Souttar, John McGinn and Steven Naismith.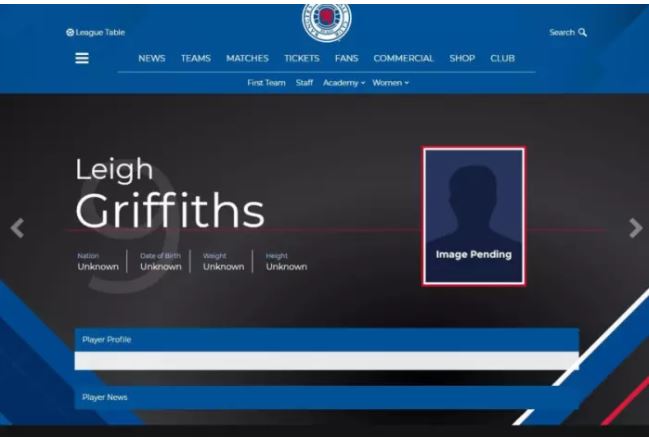 Wishful thinking to a fare-thee-well as every one of those players would walk into their first team.
A lot of focus has gone on various aspects of the Sevco operation, but their social media side has been abysmal for a long time, and this is another example of that.
Or perhaps it's not cuts … perhaps it's just stupidity.
Or the Enemy Within again.
It's a well known fact that their public relations are handled by two companies, one of which is Level 5, and it's also well know that some of their "high profile fans" are paid by the company to do various low-level tasks … can it be that their digital team has been taken over by these amateurs?
Celtic's own online team continues to go from strength to strength; last week, in the aftermath of Dave King's ridiculous comments about how Celtic would collapse "like a house of cards" if they won a single league title, our Twitter team decided to advertise our own in-house brand … featuring the joker.
It was a beautiful little put-down to King's moronic remarks.
This is just a small example of the utter lack of professionalism at Ibrox, the complete failure at that club to put together any kind of structure that works. The whole place is a shambles from the media team to the first team out on the park.
Join the best Celtic Facebook Group there is right here.
Like our Facebook page and comment on and share the articles by clicking here.
You can also follow us on Twitter at @The_Celtic_Blog