The SNP leader Nicola Sturgeon has today said that her party is going to "eradicate sectarianism" in Scotland.
It's a big claim.
It's a huge claim.
If she's serious and she's really going to go for it then I and everyone else in this country should applaud her and give her all the support she's looking for and will most definitely need.
But my fervent hope is that it goes beyond hammering down on football fans.
We've had enough of that, and it did not one bit of good.
The Offensive Behaviour Act didn't make the problem go away; indeed, as most of us predicted at the time it achieved a quite perverse double. It criminalised free expression and brought many young men into the legal system than would otherwise ever have been within its environs.
It was a disgraceful law, finally sent to the bin where it belongs.
That the SNP planned to replace it with something even worse – Strict Liability – was and remains shocking. It's almost as if they really do believe that sectarian bigotry has its roots in football stadiums and with football fans.
This weekend past proves, again, how ridiculous that idea is.
Bigots are allowed to march through our streets every single year, and if the SNP is not starting there then it's taking the piss and wasting everybody's time.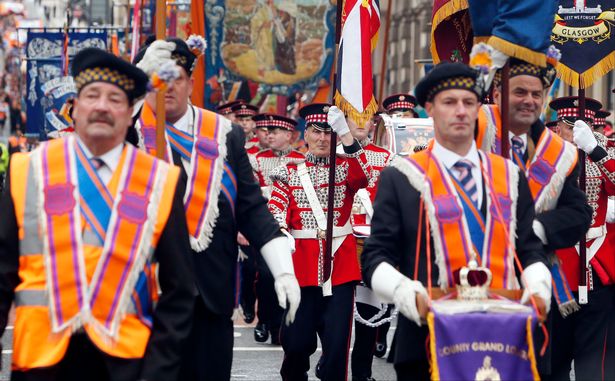 The backward idiots who cling to their "right" to parade their sectarianism are an anachronism this country can do without and the sooner Sturgeon and her government faces up to that fact the better and public opinion is on her side here.
But whilst we're discussing this it is clearly remiss not to mention the role one particular football club plays in the promotion of bigotry, and we all know which club it is. Their chairman gave the nod this very weekend to a scandalous attack on Murdoch MacLennan of the SPFL, because he works for an Irish company with links to two of our directors.
There was an undercurrent of bigotry in that press release as there has been in several others on the same subject over the last few weeks.
I know the SNP isn't going to get terribly worked up over that, but perhaps they want to question the club on the green boots ban which Caixinha brought in, the sectarian, supremacist slogan they let him put on the dressing room wall and latterly the unveiling of an away strip in a sash pattern and another that is orange.
They may want to ask the club why it tolerates the so-called Union Bears, who's march down a public street clad in black like an ISIS off-shoot was allowed in spite of a leaflet that threatened violence and who's logo was a Celtic supporter being kicked in the head.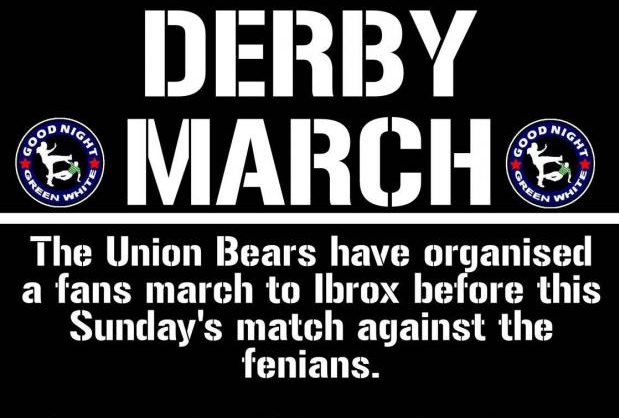 The simple fact is, certain institutions in Scotland – the Lodge, the Order, Sevco and others – actively promote this stuff. They actively encourage it. And until a government decides to stand up to them we're in limbo and all Sturgeon and others are doing is talking.
I am not going to hold my breath. What this will amount to is another round of snarking about football fans in general.
They might even try to ban a couple more songs. In the meantime – if they can ever find a distributor – the Ibrox stands will fill with orange shirts and the Holyrood government will pretend not to know what that means.