In the aftermath of today's one-sided skelping the internet is buzzing with stories of trouble in certain parts of Glasgow as "fans" (that'll be Thistle supporters then) fight amongst themselves, with police and harass passers-by. I know of one incident where a Celtic bus has been attacked by a mob.
Other stories will certainly follow.
These stories are not surprising. There has been a lot of this in the last two months, as Sevco arrogance reaches its zenith and their supporters, desperate for success, get nervous that "going for 55" will have to be suspended for at least another 54 years.
There have been a number of incidents in that time which the police and other parts of Civic Scotland have worked hard to blame on other people … but the common denominator remains their club, a club whose fans do not learn and will not play nice.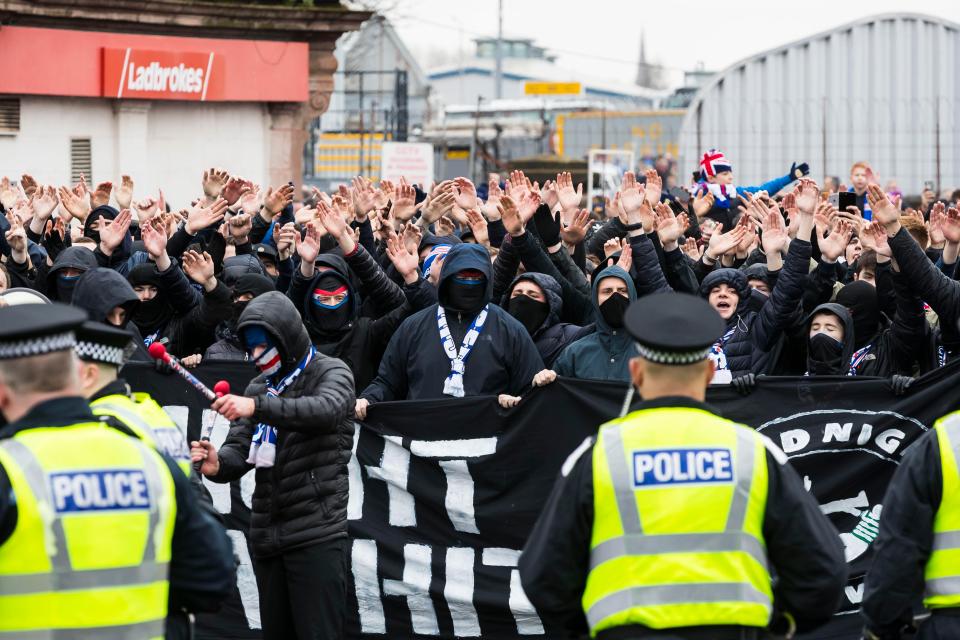 This revives fears of what Celtic fans will have to face when they visit Ibrox later on in the campaign. There was chaos today around our ground, with reports of crushing in the Celtic ends as a result of the new segregation measures and police heavy-handedness.
It is not too late for the authorities to force the Ibrox club to change the arrangements; they are unworkable. They are dangerous.
Our fans are at real risk going to that ground.
I wonder, and not for the first time, if it would be better for our club to turn down tickets for the first Ibrox game. I doubt the club will, but they certainly have to spend some time discussing that with the supporters and with the police. They have to get the point across that the onus is on those who have an obligation to keep our fans safe both to understand that obligation and take it seriously. Nothing less will do. Nothing less will be acceptable.
If Sevco wants to put our fans in harms way they are responsible for anything that goes wrong.
If the police are going to allow this they are responsible for anything that goes wrong.
This situation was created at Ibrox, to appease supporters there at a time when King was playing to the gallery and trying to flog season tickets.
Celtic fan safety might not be a priority for King; it is the job of the police and the city council to make sure that he makes it one before something serious happens.