All I'm going to say is "Thank God for Scott Sinclair."
His moment of cheek, his wee moment of class aside, that was rank.
We are not scoring goals. We are still not creating chances.
Whatever went right in the second half against St Johnstone in midweek, it was nowhere to be seen at Celtic Park today. This team has still not found its rhythm. I thought we were bad to watch last season. This season, so far, we are worse.
All in all, it's not terribly good to watch us at the moment.
Too many players are off form. I'll be writing about that later.
Too many people are just not focussed. I have defended Jack Hendry; it's become increasingly hard to do.
He made so many mistakes today that it was hard to watch.
Odsonne Edouard went off injured. We await news on that without even daring to breath for fear of making it worse. An injury in our weakest area of the team. But we have so many weak areas of this team at the moment. Nothing is going according to plan.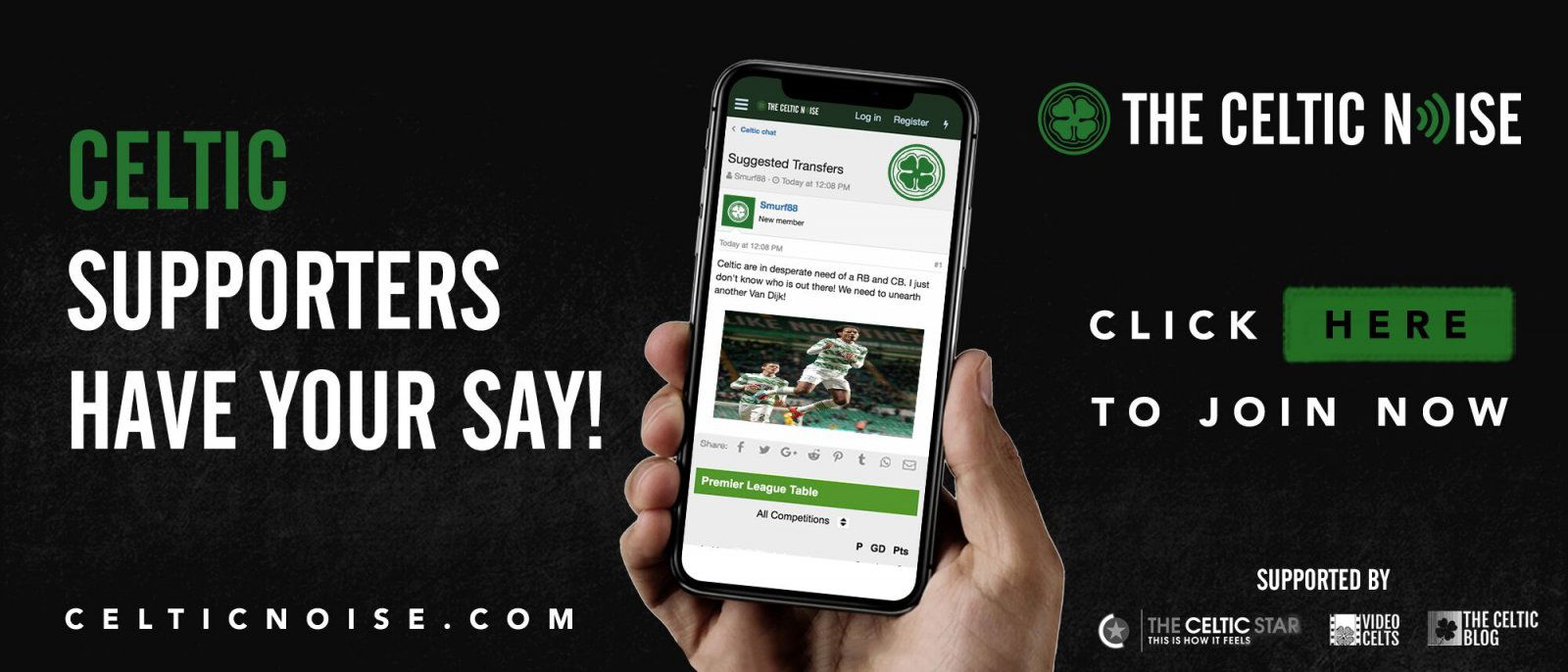 And yet for all that, Aberdeen have been taken care of. We're in a League Cup semi-final. But the stats don't lie. We've scored a mere seven goals in seven SPL games. The very worst thing that could have happened was an injury to a striker, yet here we are.
For us to smash this appalling run of ours – this failure to win four league games in a row for the first time in more than a season – we have to beat St Johnstone away, Hibs at home and then Dundee away.
You would think Hibs will be the tough one; from where I'm sitting tonight the wheels could come off in any one of those games.
The task, actually, is pretty straightforward and if we manage to do it our fifth win would be secured by beating Hearts at Celtic Park; that might even be the day we return to the SPL summit. One thing I know for sure; we better be back on form by the time December comes around because that is a month I am not looking forward to at all.
In the space of 27 days we will face St Johnstone and Dundee at home, yes, but we'll also face Kilmarnock at Celtic Park, under Steve Clarke, who Brendan Rodgers has yet to beat. And on top of that we'll have away games at Motherwell, Hibs, Aberdeen and Sevco.
If we go into that month playing like this, we're in big bother.
Still that's a win, and boy did we need it.
It would be nice to score a couple of goals for once though; it's starting to feel as if we're watching a Lou Macari team here.
You can discuss this and and all the other stories by signing up at the Celtic Noise forum at the above link. This site is one of the three that has pushed for the forum and we urge all this blog's readers to join it. Show your support for real change in Scottish football, by adding your voice to the debate.