Anyone still doubting that we've got problems here? Anyone still in doubt that this is a team which is one paced, one dimensional and lacking a clue?
That, today, was unacceptable in every way.
We are in a lot of trouble here, and we better start facing up to it.
Too many people have been kidding themselves for too long.
These performances were too frequent last year. If we keep doing this we're going to lose more than just the title. There is a real chance of that you know. This side hasn't won four games in a row for over a year. There is no sign whatsoever that we're on the road to changing that.
St Johnstone on Wednesday is now deadly dangerous. The feeling that a deep malaise has settled over our club – our whole club, from the boardroom down – is now undeniable. This is really happening. Eight in a row is at serious risk.
We have ten points from our first six games; we have dropped eight points. Sevco will move ahead of us if they win today. We've gone from a four point advantage to this in a handful of games. That was not a shock today. That was business as usual.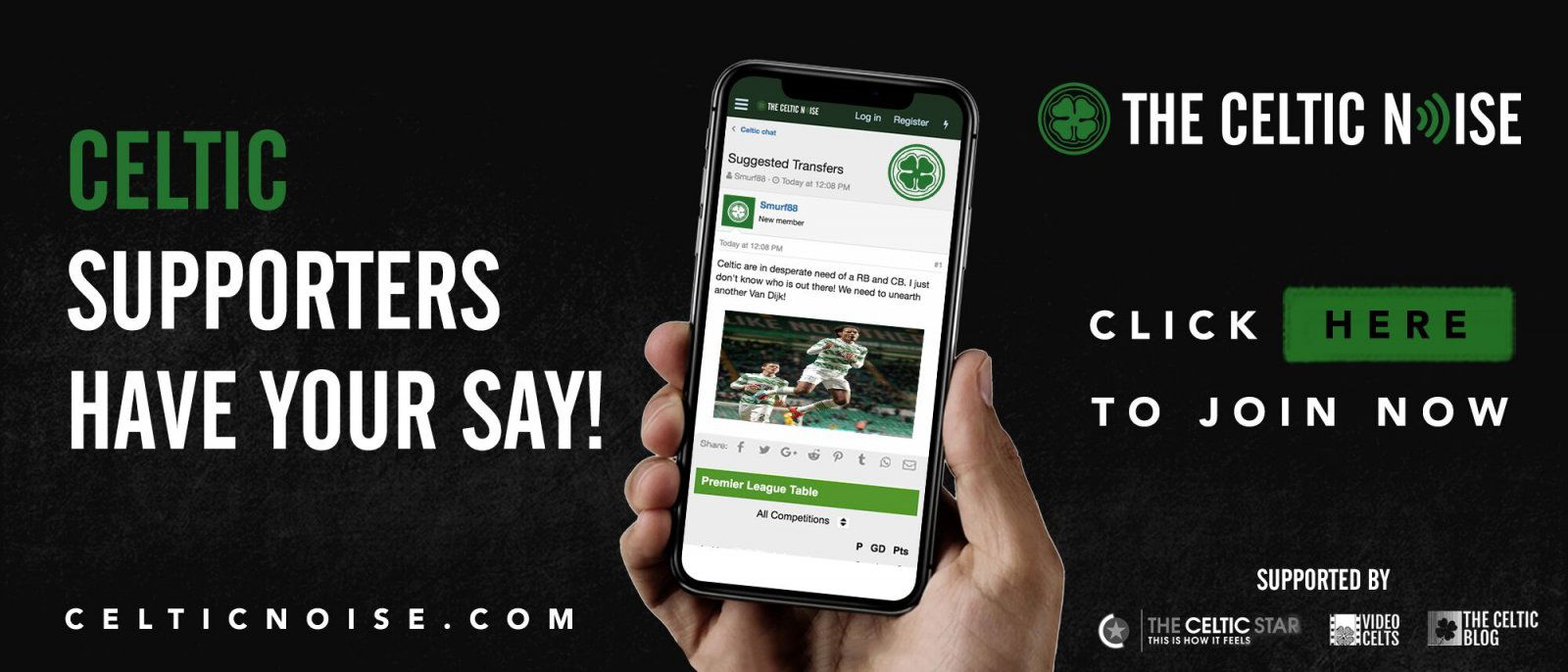 Look at the number of players who were not there today. Griffiths scored his goal but he was isolated in that penalty box as Edouard was in midweek.
Sinclair might as well not even be at the club because he was anonymous.
Patience with him has snapped.
If he's not going to put on a show when he gets the chance punt him in January.
Steve Clarke has the beating of our manager. The consistency with which this guy is able to own Rodgers should scare the living daylights out of us. Clarke would get more from this team than Brendan is managing at the moment; ponder that for a moment.
I said last week that the honeymoon is over. There is no way our manager can escape serious scrutiny after a performance, and a result, like that. Too many issues are not being fixed. This is a team in sharp, serious, perhaps even terminal decline under this system.
If Ronny Deila had started a season like this – if any Celtic manager had – he'd be under serious, mounting, pressure. Forget last season, and forget the Invincible campaign … deal with the reality of where we are right now, and what we're watching.
It is nowhere near good enough.
Nowhere near it.
You can discuss this and and all the other stories by signing up at the Celtic Noise forum at the above link. This site is one of the three that has pushed for the forum and we urge all this blog's readers to join it. Show your support for real change in Scottish football, by adding your voice to the debate.