A lot of people think that loyalty is the rarest commodity in football. They are half right. It ties with that other elusive quality, talent. Both are hard to find. A handful of top tier clubs can afford to buy the first. There is no purchasing the second.
Loyalty in football arises from devotion. It comes from a player's understanding of the club where he plays. That comes to mean more to him than chasing money. It's about other things, about community, belonging, achievement in the areas where it matters.
No player who pulls on a Celtic shirt and plays in the first team will ever be destitute. Those who face the decision about whether to chase money or glory ask themselves fundamental questions about their lives. They weigh up the difference between values and value.
Today I am thrilled that Leigh Griffiths has done what he said he would, and signed a new deal.
He would have done it, furthermore, whether Dembele was still at the club or not. He would have done it whether it or not he was first choice or third. He does it knowing full well that Brendan wants that third striker in January. He does it in spite of a media which never tires of telling him he's better than sitting on the bench, except when it's as a backup to whatever joker the current manager of Scotland feels is a better option on any given day.
Leigh Griffiths wants to finish his career at Celtic Park, because this is his club now. The Hibs boy will never lose his love for the green half of Edinburgh, but Celtic is in his heart. He could have earned more money elsewhere, but he has that contentment that can only be found in the place you call home.
That emotion is present every time he talks about us.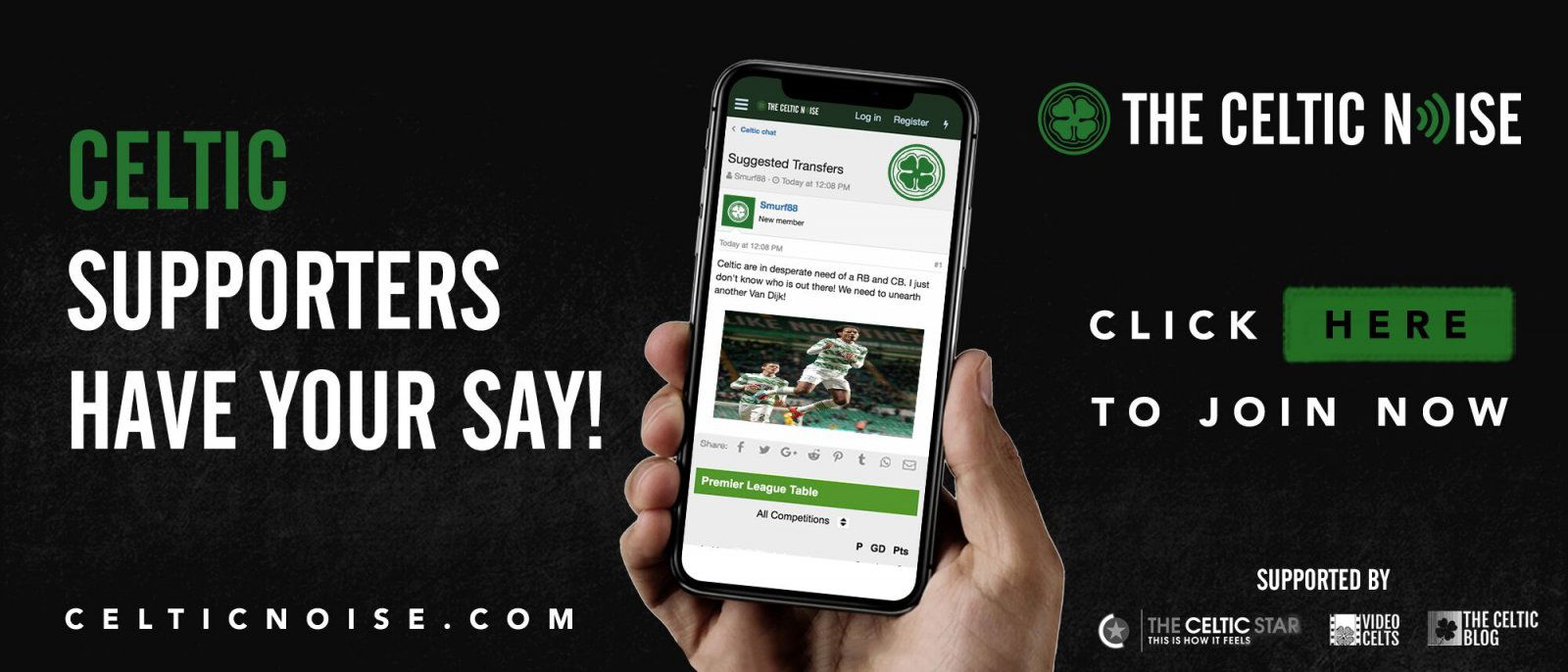 I have been a Leigh Griffiths fan for more years than I can count. When he was first playing for Dundee I said he'd be at Celtic Park one day. His move to England was a blow. I didn't believe we'd ever get the chance to sign him after that, except at a cost that was in all likelihood out of our reach. What happened to him at Wolves? What was it that went wrong? Not enough time on the pitch; it's as simple as that. When he played, he produced.
The Wolves thing was bizarre to say the least. He made his league debut two years after he first signed for them. He spent those years on loan at Hibs, where he looked the part. His one season at Wolves saw him score 13 times in 30 games; not a bad return. Having gotten him to sign a contract extension they then said he wasn't for sale at any price, this in response to an effort by Hibs to purchase him. Just months later, they sold him to Celtic.
He would have been a huge hit at Wolves had he stayed there; it was clearly a huge mistake on the part of the club. He signed for Celtic and never looked back.
2015-16 remains the high point at this club, and the high point, so far, of his career; 40 goals in 51 games. It's a record the King of Kings himself would have been delighted with. He's our best natural goal-scorer since Larsson's departure. Not only is he Mr Reliable for us, but he's also shown a maturity in dealing with spells out of the side that should be an example to every player. Not for Leigh any moaning or petulance, his mantra is "must work harder."
It's not for nothing that Leigh is a big favourite with the fans.
He "gets it".
He understands what it's like to sit in the stands and cheer on your team, and he gets this because Leigh never ceased to be anything other than a "football supporter who got lucky." He knows the game is more about raw emotion than it is about money.
He sees it as more than just his meal-ticket, he's immersed in the game just like we are.
As much as any other piece of news we've had about the club this year, this one pleases me no end. Leigh Griffiths could have manufactured a crisis at Celtic any time he chose in the last few years; indeed, the media was desperate to see him do exactly that. If he had been unhappy, if he had wanted to leave, Hell if his head was turned by English coin and he simply wanted more money, he could have gotten those things any time he liked.
Indeed, there was one moment where it looked as if he and the manager had fallen out … Brendan's handling of that was a masterclass in man management and their relationship only improved. The manager has never been anything but clear on how he sees Leigh and what he sees as his future at the club. He is essential to the plan and always was.
This contract extension should be the first of several that happens over the next few weeks. Forrest is probably next, and there are reports of getting Ntcham on a longer term deal with better wages. Scott Brown will shortly commit the last act of his footballing career to us.
This gives us real stability across the club, which is one of the things that makes champions.
You can win BIG just by predicting seven outcomes in the St Mirren vs Celtic game this weekend.
Lower stakes. Higher returns. Bigger probability of winning!
To sign up all you have to do is …
1. Click on the above link and follow the prompts
2. Answer 7 questions on the St Mirren vs Celtic Big Game Predictor
3. The more questions you predict correctly the higher you finish
4. The higher you finish, the bigger the prize!
It's fun, It's simple and genuinely easy to win.
On the site you can also win £1 MILLION by predicting Premier League results with 5p0rtz's Beat the Streak game.