Earlier on, I posted a piece about those above the manager who think they have created modern Celtic by themselves and who's egos are now getting in the way of us being all we can be. Everyone knows that piece was not about the manager or his coaching staff, but they ought not to think that those guys are getting off here.
Give the CEO his due on something at least; he has brought in cash, loads of it.
When he sticks to doing his own job, he is capable and sure of himself. I think he's paid too much money for doing it and his bonuses are predicated on all the wrong targets and goals – they should be tied to the football club's success above all – but I covered that elsewhere.
Likewise, the manager is on a whopping salary and he is being paid to get results.
He, too, ought to know the stakes, and I hope he does.
Today there's another sweep of rumours that he's handed in his notice already.
First up, I don't believe those rumours and in particular the one about how Dembele left because the manager had as good as chucked it. Dembele is a mouthy sod and has not been shy about smearing our club. If that story had a morsel of truth in it, he'd have told all already.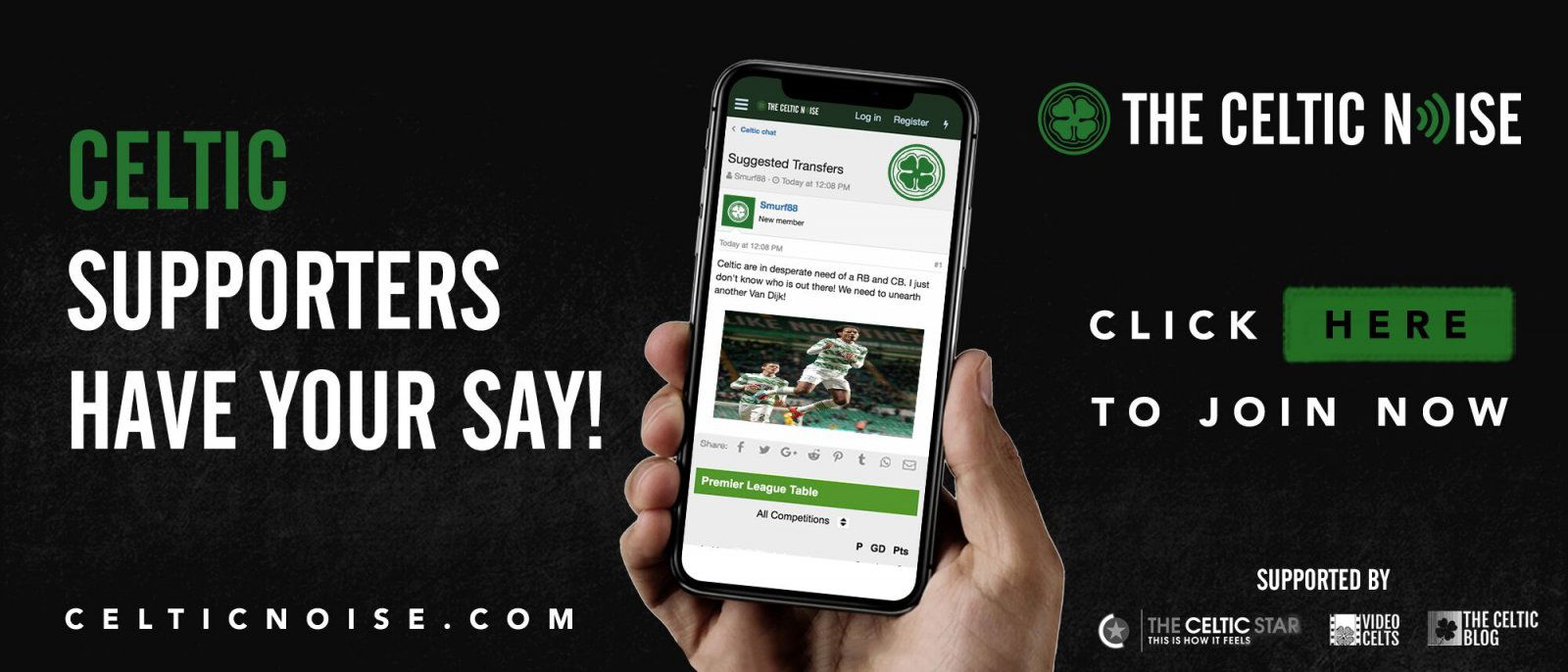 On the subject of the manager, I am of an ever-changing mind. I look at the record, the Double Treble, and think at times he walks on water.
His Europe record, his inability to marry a sound defence with a piercing attack, the fact we're so shocking from corners and dead balls and our general league form last season and I am not so sure. I personally don't believe he'll be at the club next season, no matter what he has said to the contrary, unless major things change at Celtic Park.
But he's at Parkhead in the here and now and the here and now is what's going to count.
If he fails – or worse, if he cuts and runs – then his future is managing at the likes of Brighton. He will never take charge of a top tier team again. His credibility will be shot. His successes will be forgotten by everyone down in England.
The effects of that will be multiplied exponentially if he is beaten by a first time boss who's assembled his team out of loanees and crazy glue.
If Rodgers cannot deliver with this team he's finished.
It's the effective end of his career as a top class manager. He will never scale the heights again as he did at Anfield, and he ought not to kid himself on that the double treble will stand him in good stead; most of the sneering hacks down there think he's only done what was expected of any Celtic manager. Europe would have been a good place to judge him, but he probably wishes he could erase his record on that front.
Success up here does not matter down there. Failure, on the other hand, has serious consequences. Forest took a chance on Warburton after Ibrox. No-one else will.
Even successful Celtic bosses don't get the dream jobs they want down there; Martin ended up at Villa, even after taking us to the brink of a European trophy, and he had seemed destined for somewhere like Old Trafford. Gordon ended up at Middlesbrough. Neil Lennon, who took on and beat Barcelona, ended up at Bolton.
Football is pitiless and unsentimental. Club chairman are even more so.
Only fans are possessed of any emotional connection with the game and if those who are entrusted with stewarding us aren't up to the job then they'll find themselves under pressure from the one group of people who matter more than any. Us.
You can discuss this and and all the other stories by signing up at the Celtic Noise forum at the above link. This site is one of the three that has pushed for the forum and we urge all this blog's readers to join it. Show your support for real change in Scottish football, by adding your voice to the debate.