I never believe anything I read in the papers, except when it is backed up by hard facts, and I always think that transfer stories involving our club are especially suspect. But when those stories report that our scouts were actually in attendance at a game, and that they were watching a specific player, I perk up and take notice at once.
The transfer story which emerged today isn't quite like that, but it contains enough facts to have piqued my curiosity.
So first off, let's concentrate on what we know for a fact; Celtic had its scouts at the Red Star Belgrade v Napoli game, and is it's highly unlikely that we fancy our chances of poaching any of the players who were representing the Italians it stands to reason that it was the Serbian champions we were there to see.
And that's interesting.
Who are we casting the net out so wide for?
A right back? A midfielder?
Neither, I suspect and nor will it be a central defender although Eastern Europe makes them big and tough and hard.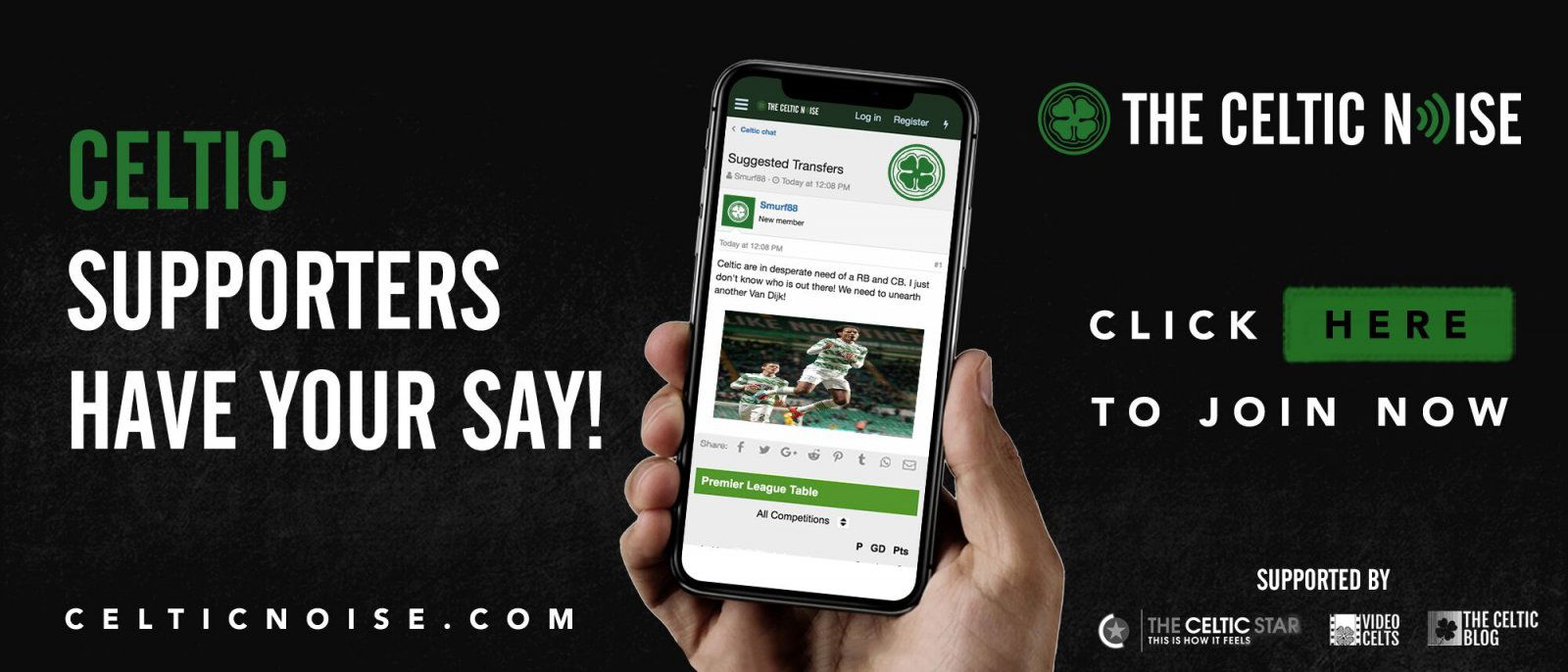 The chances are that we're eyeing a striker … and it just so happens that Red Star has two of them. Either would be a very decent option for us.
The first of them is Milan Pavkov, a player who's had an up and down time of it at Red Star since he was signed from FK Radni?ki in 2016. They loaned him back to that club almost at once, and there he was absolutely sensational. Last season he scored 23 goals in 33 league games, which is a decent return no matter where someone plays.
He is 24 years old. He is 6'4. He is a tiger tank of a forward, and would be just what the doctor ordered as a ready-made replacement for Dembele.
There are two possible sticking points; first is that he is now rated in Belgrade; he has four in three league games this season and has also been named to their Champions League squad, of course, although he's yet to find the net in four games in their campaign.
He signed for them on a two-year deal. He cost them a mere £300,000. You have to wonder if an offer in millions would be the sort that Red Star would turn down. The profit margin would be enormous, but they may not be in a position where they need to sell. Because they did, after all, qualify for the Groups in the money-spinning competition. In fact, they are the only club ever to reach that level after having navigated four qualifying rounds.
The second sticking point is that Pavkov has yet to be capped for Serbia; this makes obtaining a work permit for him challenging. Serbia is not yet a member of the EU, although they are in the "ascension stage" of that process.
The second possible is also a striker, but he's more of a long-shot. His name is Richmond Boakye, and under normal circumstances you'd say "no chance" to this coming off, but we do have some money to spend and Red Star would probably be willing to deal.
I say that because they sold Boakye not that long ago, to a Chinese club, for around £5.5 million. And when I say "not long ago" I mean it; he was sold in February 2017 and was back in Belgrade just six months later for a cut-price £1 million. He's a globe-trotter this guy, and at 25 has already played in Italy, Spain, Holland, Serbia and, of course, China.
Settling in problems?
To a fare-thee-well, which is why the club might well be willing to let him go.
If they are, he would certainly be of interest. His scoring record at Red Star is pretty great; 49 games and 41 goals. That is definitely not to be sneezed at. He's more a penalty box striker than a big hard target man; he is 6'1 and good with his feet.
He is a Ghanaian international, although not a recent one. He hasn't played for their national side since 2017, so work permit wise that, too, might be difficult to pull off.
We're going to face challenges whatever we do here. When it comes to finding a player to replace Dembele we're not going to be able to go back to England, because the cost of doing that is far too high. We're going to need to be creative and spread the net further afield. Boakye is probably out of our reach; he's a huge favourite with the club supporters, and he'll probably be on big money having come back from China.
Pavkov is more realistic, but he's had injury issues the last two years and the club might not be willing to let him go as cheaply as he was signed.
Of course, we may well have been there watching one of their defenders, or someone in the middle of the pitch, but I have to think that right now the priority is finding a goal scorer, and a proven one, and both of these boys definitely know where the net is.
Just for fun, here's a video of Pavkov's greatest hits from last season …
You can discuss this and and all the other stories by signing up at the Celtic Noise forum at the above link. This site is one of the three that has pushed for the forum and we urge all this blog's readers to join it. Show your support for real change in Scottish football, by adding your voice to the debate.