Now, tennis may not be your sport but I am sure you have heard, in the last few days, about the issues that Serena Williams has had to deal with.
From issues with the tennis authorities and their perceived sexism to the casual racism that reveals itself in her treatment by the Australian press, the way she is being treated is disgusting. Few would dispute that the issues she's brought up – institutional bias and deep seated social racism, are right on the nose.
The first is a symptom of a national problem, one that has been ever present in some parts of the culture over there and which surfaces in public every now and again and the other a symptom of a mind-set in the sporting culture which values the contribution of men more than it does women.
If you are already asking, "What the Hell? Isn't this a football blog?" I don't blame you, but Australia is not the only country which has underlying racism bubbling away and tennis is not the only sport which values some more than others.
These issue are very familiar to many Celtic fans, both in terms of what we face in this country in terms of prejudice and what we've had to put up with in this sport.
Serena has claimed that women in tennis are prejudiced against; her outburst against a ref cost her the title she has worked so hard to win. She argued that this would never have happened to a man. There is plenty of evidence to back up her point of view.
Likewise, when an Australian newspaper published a repugnant cartoon of her this week it sparked a major debate not only about media standards but about racism as a whole in Australian society. Those hoping that a Murdoch title would respect such things as societal norms were clearly not thinking straight; his entire newspaper group continues to be repellent, bigoted and wholly without shame. She was entitled to expect more support from the Australian public.
We understand where she's coming from.
We live in a country that sneers at Irishness, and expressions of it.
We live in a country that made those expressions a criminal offence.
We live in a country where it's still socially acceptable – even for an MP – to refer to some of us as "plastic Paddy's."
It is hard to think of any other social identity which draws this much vitriol here. Think of the time it took for Civic Scotland to recognise the connotations of The Famine Song, although they are perfectly clear to every right thinking person. Before it was the province of Sevconia they used to call paranoia "the Irish disease."
Anti-Irish racism is known, in Scotland, as "the last acceptable form of bigotry."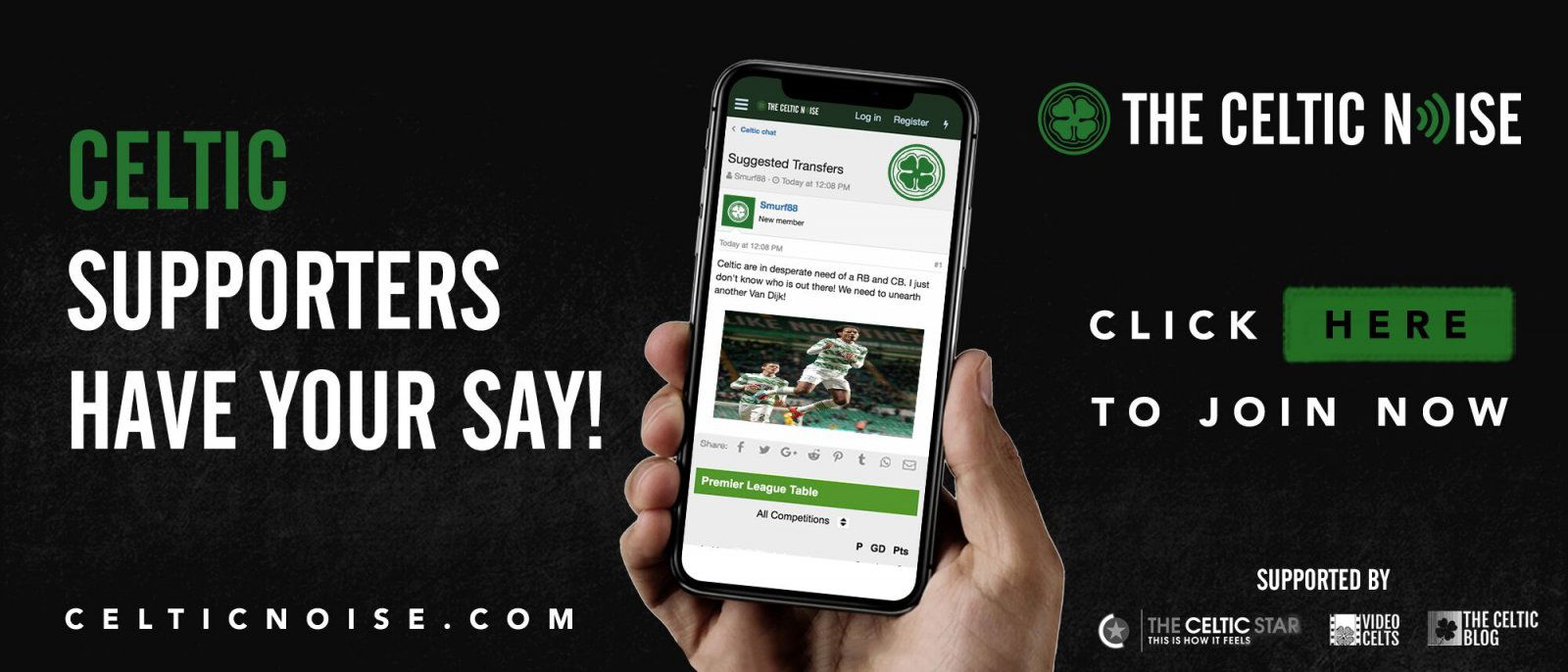 What has happened to Williams in tennis is that the establishment have tried to shift the argument away from her comments towards whether the punishment she received during the match is justified or not; Williams' point was that on a level playing field it might be but that this doesn't exist in her sport; as a woman she is being held to a different standard than a man would be. It is a classic case of a governing body attempting a piece of spin to avoid confronting the real issue.
This is exactly the same as in Scottish football, where some are trying to focus attention away from the unfolding scandal and onto individual incidents.
This is bigger than individual incidents.
And it does not just affect Celtic.
When Stevie Clark got his disciplinary citation during the week minds finally focused on what the real issue was … because it's now affecting other clubs.
And for all that we're still accused of paranoia.
It was always like this.
When we were cheated in semi finals and other games, we were told to get on with, told it shouldn't matter.
Suddenly, now that we're not the only people complaining … well, suddenly everybody gets it.
Aberdeen has just realised that there is a bias problem in our sport?
The media has just realised that the way things are done is untenable?
How come when we made the same points nobody wanted to know?
Why did it take a lot of these high profile incidents, and other clubs speaking out, before the tide turned?
Rule breaches which seem to only affect Celtic are only Celtic's problem, that's why.
Now I am not comparing the importance of football and the struggle for women to be fairly treated in all walks of like, and nor am I suggesting that William's problems with the Australian media are an exact match with the way things happen here;  some struggles are more important than others and whilst some of these debates are good for the sports, others are vital to the fairness in our society. But there are similarities, and these similarities need to be flagged.
Undoubtedly, as I've written before, "the back of the bus" syndrome exists.
A lot of people in football and elsewhere need an attitude adjustment … it's our job to keep them in that direction.
If we're going to end this nonsense, we need to keep on highlighting it and battling hard against it.
Dave Campbell is a blogger and Celtic fan from Glasgow. 
You can win BIG just by predicting seven outcomes in the St Mirren vs Celtic game this weekend.
Lower stakes. Higher returns. Bigger probability of winning!
To sign up all you have to do is …
1. Click on the above link and follow the prompts
2. Answer 7 questions on the St Mirren vs Celtic Big Game Predictor
3. The more questions you predict correctly the higher you finish
4. The higher you finish, the bigger the prize!
It's fun, It's simple and genuinely easy to win.
On the site you can also win £1 MILLION by predicting Premier League results with 5p0rtz's Beat the Streak game.