As I said in my article on George Peat's interview last night, the whole thing was shocking. What was the purpose of it? Why would they stick Peat, of all people, on the telly? What purpose did it serve, except to let him tell his wee story?
Was BBC Scotland trying to remind us that as bad as the SFA is right now that it used to be worse? Guess what? We remembered that.
The interview was nonsensical. The story he told was pathetic. An un-named club called and asked him not to violate the Association's own rules to help Rangers? Good God, what a world this is that it was just one club who thought that worthy of saying out loud. Every club should have felt the same way. All of them should have been on the phone.
It has sparked a frenzy online of media personalities and ex-players all demanding to know who the club was. If that needs spelled out to them they are thicker than they seem. It was us. Everyone knows it was us. There is no secret and there never was. Know why? We said so, publicly, at the time. We said it was a breach of sporting integrity, Peter Lawwell himself used that exact expression and it stuck so well that it was the mantra of 2012.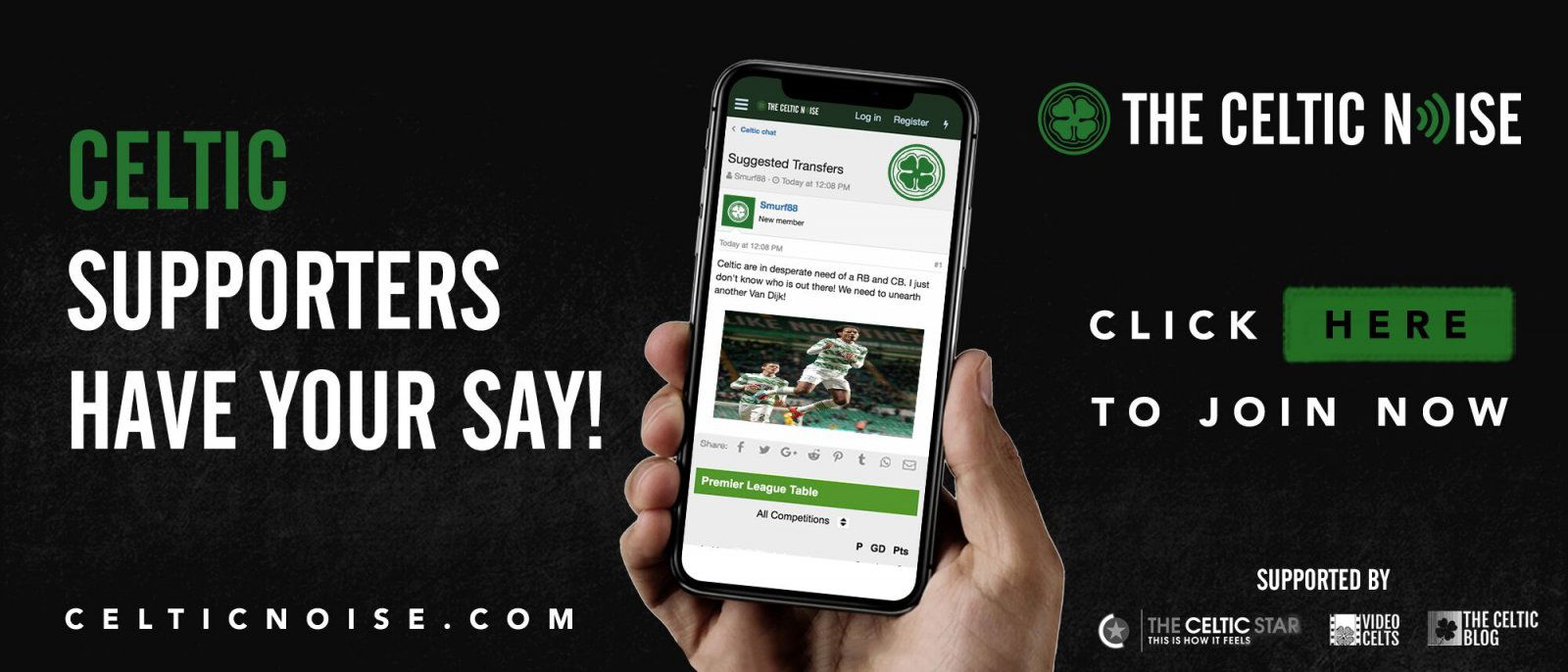 Lee McCulloch is in The Times tonight wondering if the identity of the chairman will ever be known. The Record's barking, low IQ Hotline is posing the same question. Idiots the lot of them; the man's name was John Reid, the ex-cabinet minister who held two of the four greatest offices of state under that of Prime Minister, now Baron Reid of Cardowan.
There you have it; mystery solved. Now what?
It's man up or shut up.
You want to accuse him of something? Go right ahead. My money is on his lawyers being better than yours. This is why they're all bottling it and dealing in unspoken and empty threats.
It was us, you know it was us, and so what?
What are you going to do about it?
We defended ourselves and the integrity of the game, and this was ten years ago. Are there not pressing matters in the here and now? Celtic was not guilty of anything other than wanting to see the rules followed as written, and we still are.
At times it seems like we're the only ones who are.
The BBC does its credibility no favours putting trash like this onto our screens. Is the Victim Myth not monstrous enough for them? Is stoking the lunacy and paranoia of that support really what its journalists should be involved in?
You can discuss this and and all the other stories by signing up at the Celtic Noise forum at the above link. This site is one of the three that has pushed for the forum and we urge all this blog's readers to join it. Show your support for real change in Scottish football, by adding your voice to the debate.