Celtic PLC in great financial position despite failing to qualify for big money Champions League. This isn't the sort of thing people want to read about right now, but it is true nonetheless and the numbers are worth going over.
Group revenue increased by 12.1% to £101.6m. That's a new club record turnover with profits of £17.3m.
But don't expect the board to get the wallet out just yet as operating expenses including labour increased by 14.1% to £87.1m.
Celtic PLC have money in the bank of around £27.0m. Up from £13.4m 2017.
This allows the club to plan for the unexpected and manage the immediate disappointment of failing to qualify for the Group Stages of the Champions League. This does not include the money from the sale of Moussa Dembele.
There is also deferred income in the year end results, amounting to just over £24m. For anyone hoping Celtic will "fold like a pack of cards" or "struggle badly without Champions League millions" they should now know how silly that statement was and still is.
It will take at least another 3 seasons before that will happen.
In reality it looks rather doubtful if it ever will and that is due to the magnificent job the board are doing at Celtic. A controversial statement at this moment in time, but one I stand by. We're on seven in a row. Just three more would take us to that magical number ten … and that' a team effort, involving everyone at Parkhead.
Let's not get carried away though. We need to get number eight in the bag first and it looks like a tough season ahead. Seasons like this are the reason why having all that money in the bank is prudent and wise. A fool and his money are easily parted, and Celtic are no fools.
Ian Bankier in his statement had this to say; "In my last annual report I referred to our vulnerability to the growing financial power of a number of key constituencies within the European game. These circumstances are unchanged and we remain watchful of events that unfold. Through Peter Lawwell's continued involvement in the Board of the European Club Association, the Club Competitions Committee at UEFA and the Professional Football Strategy Council of UEFA, the club and the game in Scotland are well represented in this very important arena."
Despite Celtic not qualifying for Champions League football they continue to dine with Europe's Elite.
"During the year, we made prudent and considered investments in our infrastructure at Celtic Park, including the completion of a new playing surface to suit the manager's desired style of play, new LED floodlighting to comply with the UEFA elite requirements and an updated sound system. Celtic Park's reputation as one of the foremost football arenas in the world, with our supporters recognised as the best in the world by FIFA, is something we can all be proud of."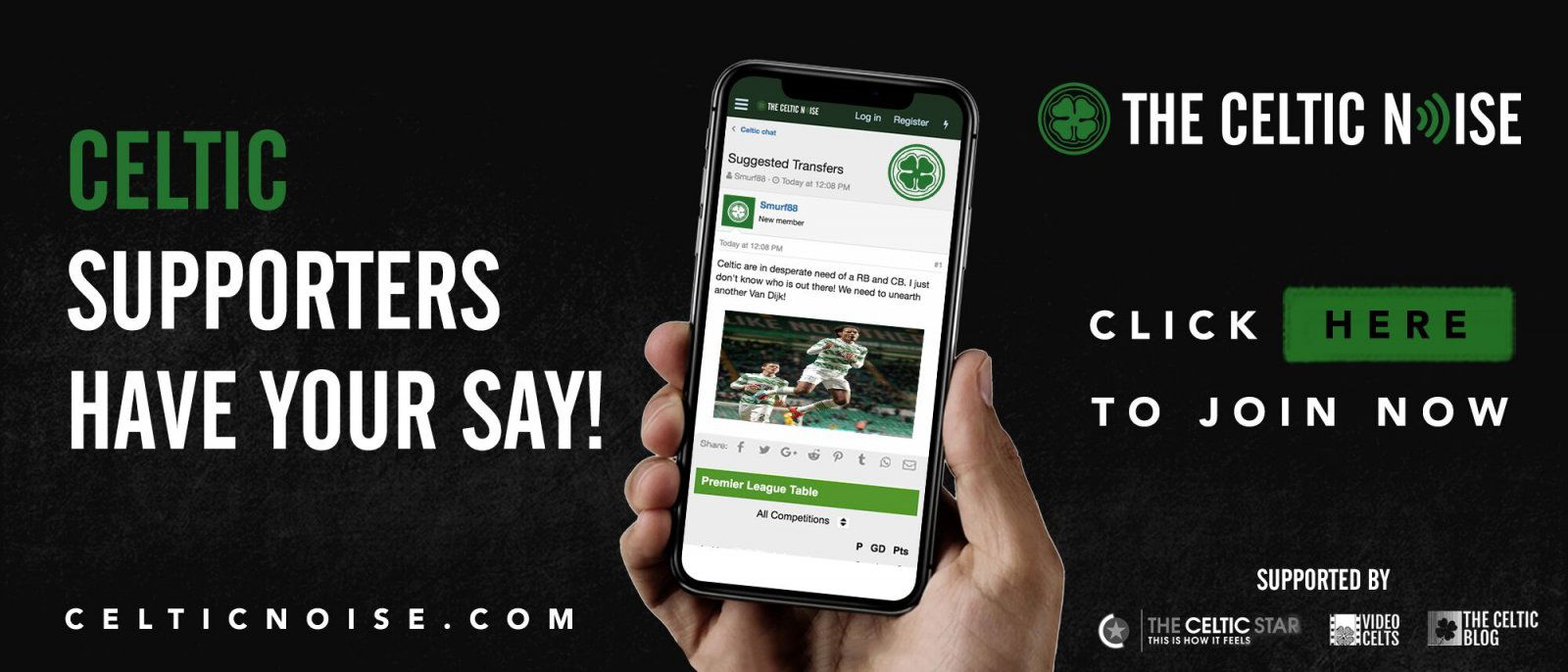 Celtic are very well respected and positioned in Europe to ensure we will continue to dine with the elite. On the park we need to improve. It's obvious for any observers that we are not firing on all cylinders. This has been ongoing since the middle of last season. We still wiped the floor with our new bitter rivals playing out of Ibrox.
We are a weaker side this season after losing several key players; that much is clear anyway. But we are still stronger than our competitors. We will lose points along the road, but so will they, as we have seen today with Hearts drawing 0 – 0 with Livingston.
The summer transfer fiasco that engulfed the club is one that no one wants to see repeated, however as I and many supporters fully recognised at the time it's not as easy to buy players as many people seem to think, and especially not quality.
Peter Lawwell had this to say recently; "The Club recognises that success on the pitch leads to success off the pitch, which is why the board is committed to investing in our football operations. Our ambition remains to create a world class football club. Our success on the pitch this year has allowed us to commit, not only to fees for the transfer of player registrations (£16.6m, rising from £13.8m in 2017), but also to player, football management, coaching, recruitment, medical, performance, sports science and the youth academy costs.
"Total labour costs in 2018 increased by £7.1m, from £52.2m in 2017 to £59.3m (14%), largely due to increases in the football department. This has allowed the club to retain key football personnel including Kristoffer Ajer, Kieran Tierney, Calum McGregor, Tom Rogic and Leigh Griffiths on long term contracts."
And more importantly he also said, "We continue to search the world for talented players to play the Celtic way, such as Odsonne Edouard who joined the club for a record transfer fee. Player recruitment and development continues to be fundamental to the club. Our objective is always to bring players to the club who will improve the squad. Given the quality of our existing squad that is a challenging task, made more difficult by hyper-inflation in transfer fees and player salaries in the market. Nevertheless, our objective is to invest everything that we can into the football operation without putting the club at risk."
So for every fan who use the term "Biscuit Tin", it's not that simple. The type of quality we need to acquire at an affordable price is very difficult
There will be ups and downs as we transition into the new year; however we can remain confident that our board, our manager and our players will continue to give their all for Celtic Football Club 1888. Just don't expect any massive money signings, but rest assured that neither will there be any "folding like a pack of cards" for Celtic either.
Malcolm Whyte is a Celtic fan and admin for the CelticBlog Facebook page. This is his second article for the site.
You can discuss this and and all the other stories by signing up at the Celtic Noise forum at the above link. This site is one of the three that has pushed for the forum and we urge all this blog's readers to join it. Show your support for real change in Scottish football, by adding your voice to the debate.