With seconds left on the clock on Sunday, we had dropped two points. Had the full-time whistle went the critics would have been happy and getting ready to write about the continuation of our slump. When the full time whistle went they had labelled it a disaster.
The media is now talking about a crisis. Sevconia is in raptures.
Amidst the white noise, there are a few voices of sanity.
Neil Lennon still believes Celtic will be champions, and if you press most of the hacks they will say the same. Others indulge in their usual fantasy of "going for 55." Most of them won't see the first of them. Today they are taking comfort from how the bookies appear to be backing the nonsense.
Well certain bookies might have dropped the odds on Gerrard being a title winner this season, but in reality they remain as long as ever. The bookies are great are covering their own backsides, and they are ever ready to act just in case a slump becomes an inexorable slide, but that's all it is.
You would think, to read some of the nonsense today, that Sevco had stormed their way well in front of us. They are a solitary point ahead. They are scoring goals and have that swagger at the moment, but I've seen it all before. And before. And before.
I've also seen Celtic slumps that gave way to storming runs of form which brought glory.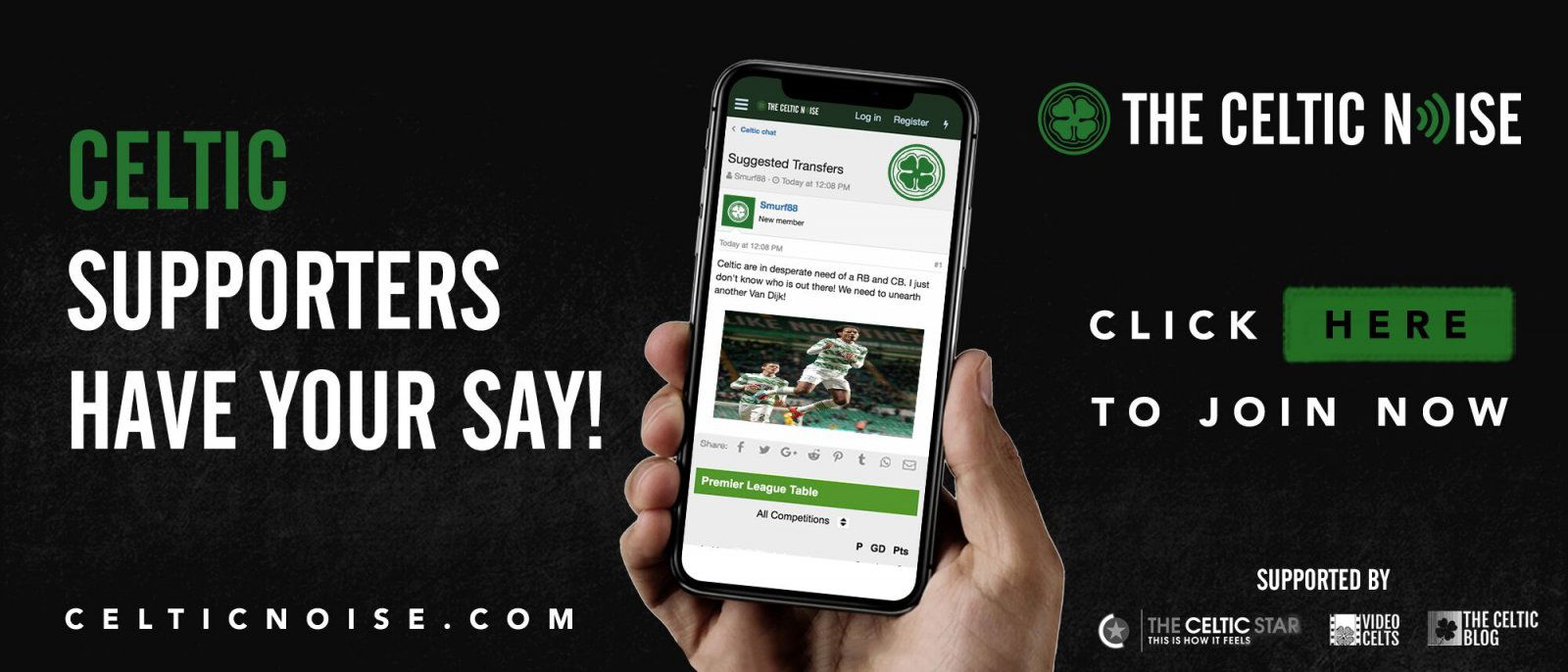 The over-reaction in Sevconia – unconstrained glee, gloating, confidence bubbling over – is exactly what you might expect from people who think they have some divine right to success; as I'll write later, Brendan knows the stakes here both for the club and for himself and I expect that he will do what's required even if that means changing the way we play.
We've been over the course the last two seasons. Our team knows how to win when the big occasion demands it. I still believe that we will get over the line; the difference will be in whether we stroll across it or stumble over it like a drunk.
Sevco's grotesque egotism will accomplish two things; first it will give Celtic's players, manager and board a timely reminder of just what is at stake here. Secondly, it will set that club and its fans up for a spectacular fall. They do it every year.
Every year ends the same.
With Celtic's name on the league championship trophy.
You can discuss this and and all the other stories by signing up at the Celtic Noise forum at the above link. This site is one of the three that has pushed for the forum and we urge all this blog's readers to join it. Show your support for real change in Scottish football, by adding your voice to the debate.