Chris Jack's latest scribblings in The Evening Times are a wonder alright. As in "I wonder how he ever justifies drawing a salary to his bosses." His latest column focuses on Celtic and Sevco and their coming European campaigns. And he draws an odd conclusion.
Sevco has achieved its aim just by being in the Groups. The pressure is all on Celtic to progress from theirs. Sevco can flop, spectacularly, at this stage and it will not be a negative reflection on Gerrard. Celtic dare not have a bad tournament, or Brendan is under pressure.
Absolutely dire, and transparently biased. He's making excuses for his favourite club before a ball is even kicked, and he's trying to put pressure on Celtic at the same time. I've said before that this guy's "journalism" is fanzine level. Here, he's not even tried to scale that distant peak.
Sevco believes it is a Group Stage club. Its fans believe they can compete at that level.
They will not be fobbed off with "just be grateful to be there" nonsense if the campaign ends in disaster, and especially not when the qualifying campaign itself was hardly characterised by barn-storming football. The stats do not lie.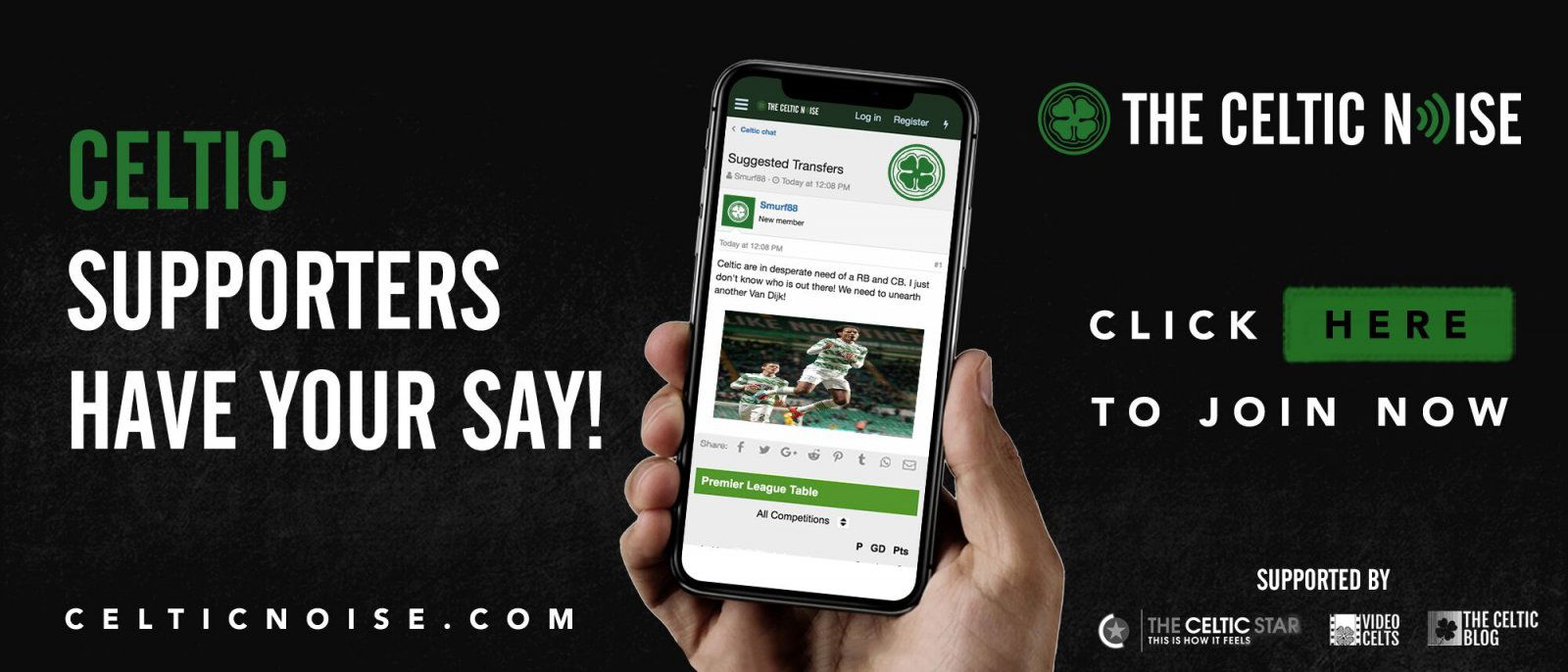 His assertion that Celtic did not even want to contemplate Europa League football is equally stupid; we had to contemplate it. We had a qualifying campaign of eight games in eight weeks. The realists amongst us knew full well that it was a big ask, and so it proved to be. It was made doubly difficult by the club's inability to get transfer deals over the line.
We acted like a Europa League side and got what we deserved and the truth is, most of us can see the competition far enough. Actually, I would have felt the same way about Champions League games, where we'd have been staggeringly mismatched.
UEFA's pandering to the big clubs makes the SFA's corrupt behaviour look increasingly small scale. If this is the best the ECA can get for the majority of its members that organisation might as well fold the hand and dissolve right now.
Frankly, retaining all three of our domestic trophies takes precedence for me. European football has become nothing but a distraction from that goal.
Oh I will enjoy the games themselves, provided we play well in them and give a good accounting of ourselves, but I know we're not going to be in the final and that the co-efficient boost of even a great campaign will be negligible in terms of the effect on our future qualification path. As far as I'm concerned, the money is the only thing selling the two competitions at the moment and we're in the lesser of them, with only crumbs available to us. I'd rather have another domestic treble any day of the week.
Jack is doing what he always does; he's writing completely from a Sevconut perspective.
His article is designed for only one audience.
And a national newspaper pays him for that.
You can discuss this and and all the other stories by signing up at the Celtic Noise forum at the above link. This site is one of the three that has pushed for the forum and we urge all this blog's readers to join it. Show your support for real change in Scottish football, by adding your voice to the debate.