Heading into two big games, that question again; Eddie or Griff?
For me its a no-brainer.
It has to be Griffiths, as he's the natural goalscorer, works hard and wants to play every game.
He enjoys playing for Celtic and I wonder if Edouard is having a good time at the moment.
Through the Dembele stuff he has kept his head down, with no strops and no media stuff. He has worked hard and turns up and gives his all, with no histrionics.
Partly that is because, I think, he knows he wont get a bigger club than us, for a number of reasons, but he enjoys it at Paradise too and I think he will, at 27, see his new 4 year deal out, and then at 31 return to Hibs for the final part of his career.
He is doing at least as much, if not more than, Eduoard.
Yes Eddie is a good player; ignore the pressure the media is trying to put on this kid. We've seen already that he is a class act. But he is young and raw, and whilst his talent is not in question it needs to be polished, and so there are questions.
First, is he mature and experienced enough to be our "main" striker, with the demands of sixty thousand fans and countless others every week?
The answer would appear to be "no" at this moment.
Secondly, is he, at this moment, capable of being a lone striker in our system, where when you have organised defences limiting chances and movement so that you have to be sharp enough, mentally and hungry enough to make the run when it might come? The case in point was the Griffiths goal against Rosenborg; would Eddie have made the run in advance of Boyata's knock down?
The answer to that appears to be no as well.
Third, is he, at this moment, an out and out striker? He seems to play best when drifting out left and coming in running at defenders; this may be an experience thing and he has to evolve as a player in the centre.
The answer to that appears to be no too.
Finally, is he maybe a little unsettled? Ntcham too looks off a bit. You have to wonder, has Dembele leaving affected them? The three French boys were close apparently; was Dembele their de facto leader?
Maybe, but that's life.
Your mates at work sometimes leave.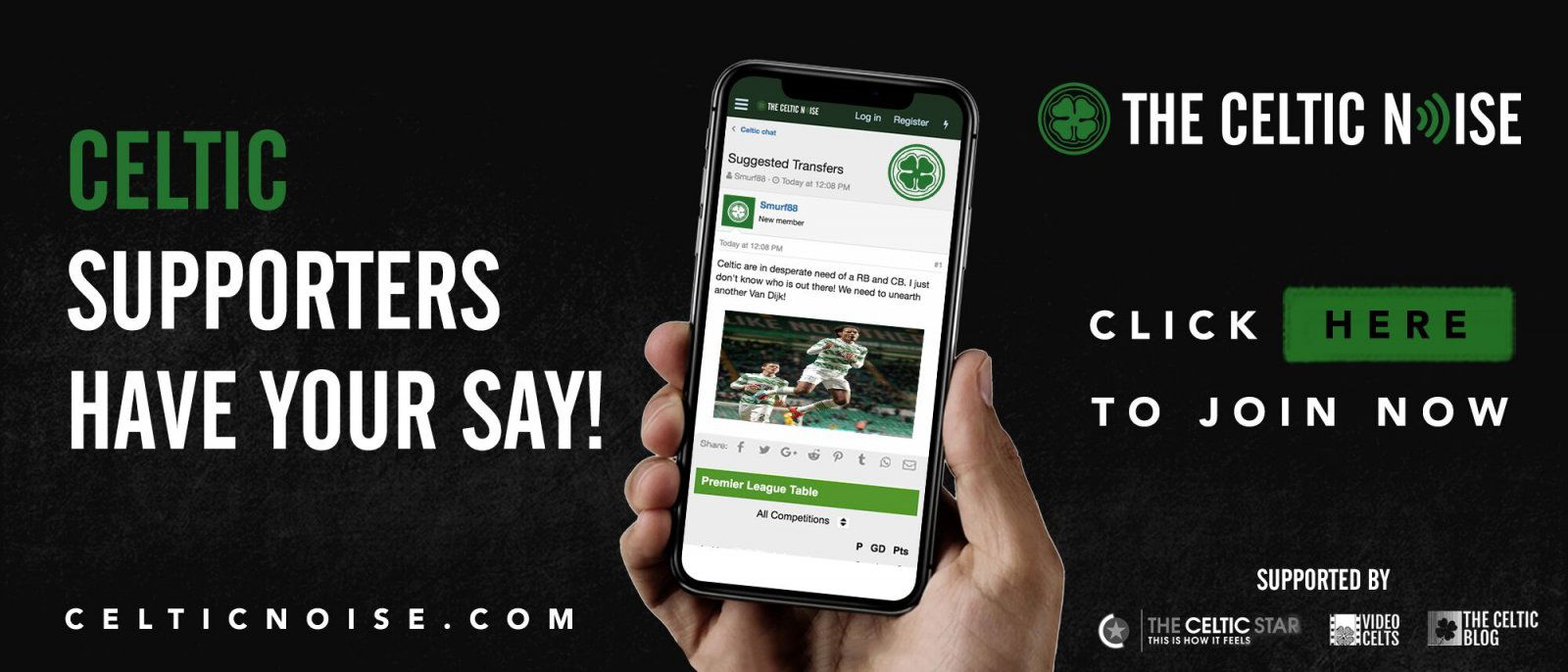 I believe Eddie is worth what we paid and whilst I accept that Celtic paying £9 million for a player and not playing him would be questioned, you have to put the team first and as he is not at 100% and we have someone who is the answer is surely obvious.
This brings me to the Boss.
I have said we must trust Brendan, yes question and criticise, we are not a club like others who don't question, but almost all of Brendan' decisions on tactics and players has been correct, even how he dealt with the Boyata issue and the one involving Dembele; when you hear what went on he was right.
But in this, if he still refuses to start Griffiths at time when the player is back scoring goals, well I think that would be wrong.
When Brendan arrived and Moussa came in he was asked about Griffiths and his previous year's 40 goals, his answer – in essence was – "I don't have to pick Leigh Griffiths if I don't think it's right." Two years on, nothing much has changed.
Is he being stubborn on this?
Wouldn't it be strange to hand the guy a new four year deal if he was?
So what isn't Griffiths doing right?
Answer; nobody but Brendan Rodgers seems to know.
You have to feel for the player; he is a pure, natural goalscorer who enjoys playing football and yet his club and country don't seem to want him as their main striker.
So, I will give Brendan tonight and the weekend.
But to me, this difficult decision is no decision at all.
Dave Campbell is a Celtic fan and blogger who loves Leigh Griffiths. 
You can discuss this and and all the other stories by signing up at the Celtic Noise forum at the above link. This site is one of the three that has pushed for the forum and we urge all this blog's readers to join it. Show your support for real change in Scottish football, by adding your voice to the debate.