The Herald Group has been sliding downhill into the gutter for a while now; last night there was an astonishingly bad article in the Evening Times about Celtic's neighbours complaining over the lights and the noise from the ground on Thursday night.
Apparently Celtic left on the party lights and the tunes for an hour after the game finished; this cheesed off the surrounding area.
Allegedly.
The article had a single quote from a single complainant, and what do you know?
The person in question wanted to remain anonymous.
Let's try to understand this correctly; a person with no name slagged off our club for not being a good neighbour.
That person also complained about our fans throwing rubbish and some other things.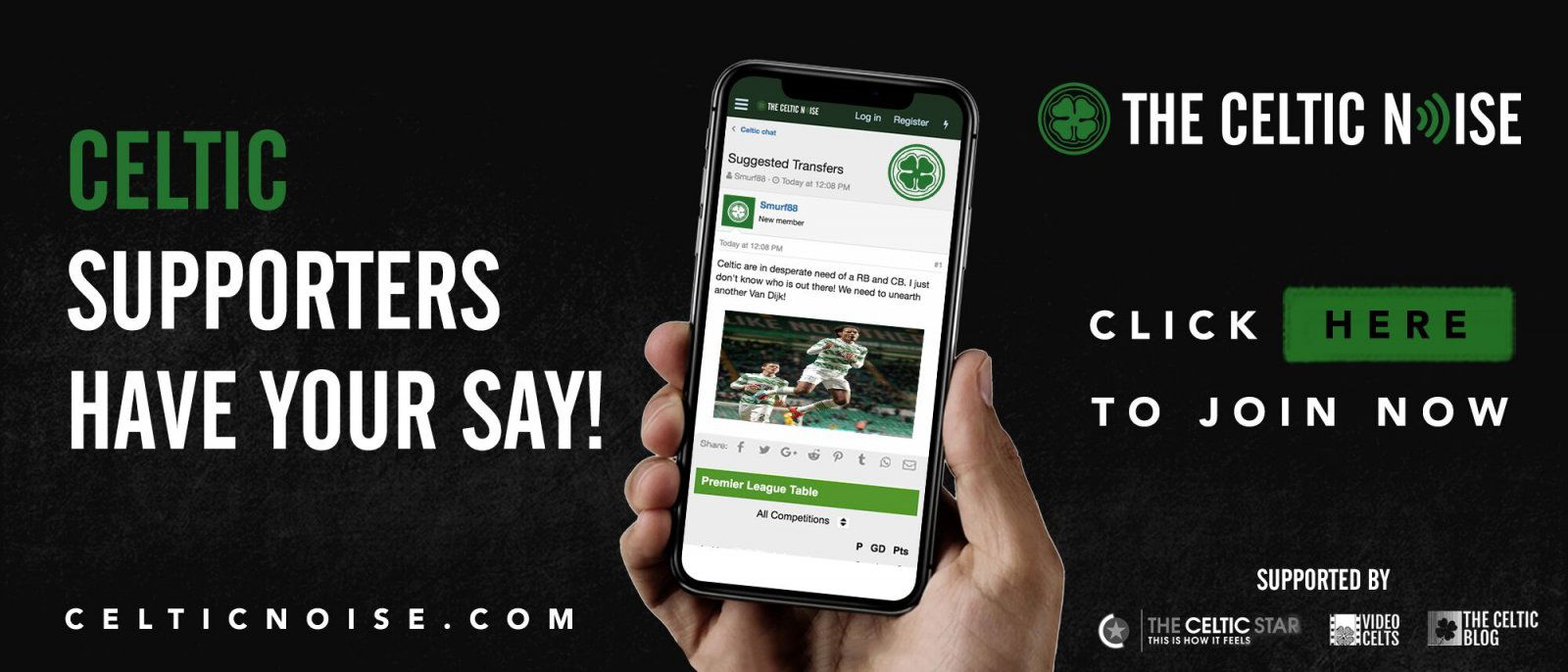 That person has apparently just realised that they live next door to a football ground. I wasn't aware that it was a terrible secret.
Celtic Park not only hosts football matches, but it hosts other events. Hampden has hosted concerts. I would think they last longer – and are far louder – than any noise we were making the other night. People who live within earshot of stadiums tend to know this stuff and kind of accept it.
Had it been a Champions League qualifier which ran to extra time, for example, then of course the lights and the music would still be on at that time … and stuff like that must have happened before.
Was this anything other than an excuse for the media to rake up a non-story about us? And since when does one annoyed resident become "disgruntled residents"?
The Times reporter – I use that word in the broadest sense – even called the council to ask them for a comment, and helpfully provided the readers with licensing guidelines … this is a newspaper blatantly trying to stir up trouble based on what looks like a single moaning resident.
This is really desperate stuff from The Times.
To think that once used to be a cracking title, with real writers, and real passion for the city.
Now it's a tabloid, raking through bins and promoting agendas.
It promises a sad end for what was once a proud group of titles.
You can discuss this and and all the other stories by signing up at the Celtic Noise forum at the above link. This site is one of the three that has pushed for the forum and we urge all this blog's readers to join it. Show your support for real change in Scottish football, by adding your voice to the debate.