Man oh man, of all the people to talk about one dimensional football and a style that never changes; Gordon Strachan, what are you doing my man?
I agreed with every word you said, but good God talk about being the wrong man for delivering such a lecture!
I love Gordon Strachan. He will forever be one of my heroes.
His Celtic team gave me some of my best memories. But it also gave me some of the worst. There were times when I would have literally stapled my eyelids shut if it meant not watching another minute of our football, at its worst, when he was there.
Talk about boring. Talk about ineffective.
There is one particular memory which still burns to think of it; the Scottish Cup double-header in 2008, when we played Aberdeen at Pittodrie in the quarter final and would have been out of the competition but for big Jan scoring with virtually the last kick of the ball.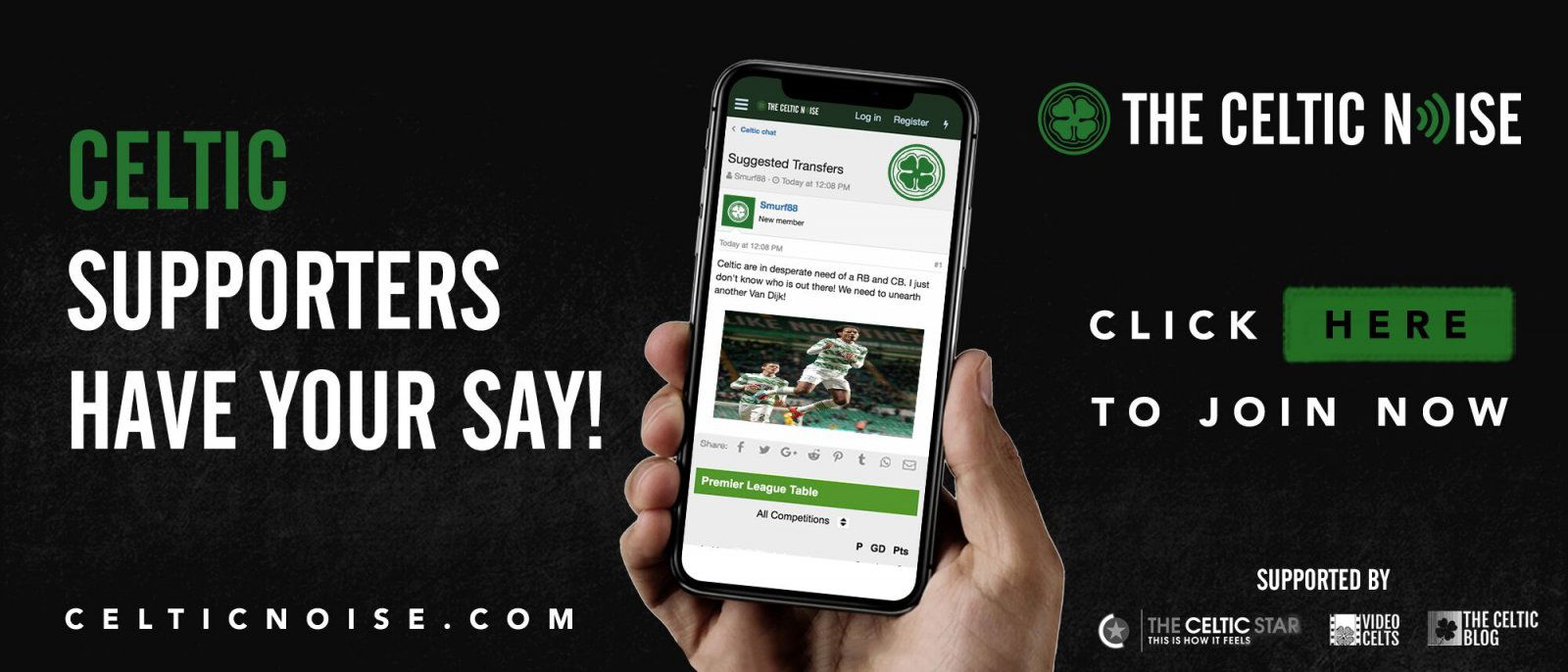 The deficiencies in our team were glaring, the formation and team selection suspect, the manager's refusal to change the system and his "like for like" substitutions almost dooming us.
The replay took place at Celtic Park, of course, and at home it ought to have been a formality. Instead it was a nightmare.
A nearly identical starting eleven – one change if memory serves me – but exactly the same formation, including players played out of position, and an identical setup was a shocking indictment of Strachan that season and next … we crashed out of the Scottish Cup that night amidst fan fury.
I still remember how angry I was.
Look, Gordon redeemed himself later that season.
We put together the winning run that took the title on the final day. But he lost the league the following year because Gordon couldn't make the necessary adjustments in his own playing style. His teams, too, had become predictable; it's part of why I am so concerned with way we currently play.
But Brendan needs time and space to breath.
He doesn't need another former Celtic manager giving him a public lashing. Gordon used to have more class than that.
You can discuss this and and all the other stories by signing up at the Celtic Noise forum at the above link. This site is one of the three that has pushed for the forum and we urge all this blog's readers to join it. Show your support for real change in Scottish football, by adding your voice to the debate.
Win cash just by answering just six questions with #5p0rtz's Celtic vs Aberdeen predictor ????
Lower stakes. Higher returns. Bigger probability of winning! ????????