Things at Celtic were never as bad as the media has spent the last few weeks making out.
The club was never "in crisis" at any point, although all the ingredients of one were definitely there to be had. The problems were many, and they were always going to need to be resolved, somehow, before things really came to a head … but nothing was broken that couldn't be fixed.
Last night was pretty positive.
The team played well in the second half and the boss seemed more himself.
There was one lingering, nagging, frustrating moment and we all know what it was; it was the injury to Kris Ajer, the latest in a long line of them, the proof that when it comes to our central defence we simply cannot catch a break.
What is the cause of this? I may be stereotyping here – I almost certainly am – but when you think of a central defender you think of the toughest sonsofbitches in the team. You think of the big guys who can battle for the ball all day and never end up on the side-lines.
What is it with ours? Do we sign guys who are just unbelievably weak, or what?
I have heard people suggest this is an issue related to how we train.
I have heard others say that it's a failure of scouting.
What if it's neither?
What if it's just plain old fashioned bad luck?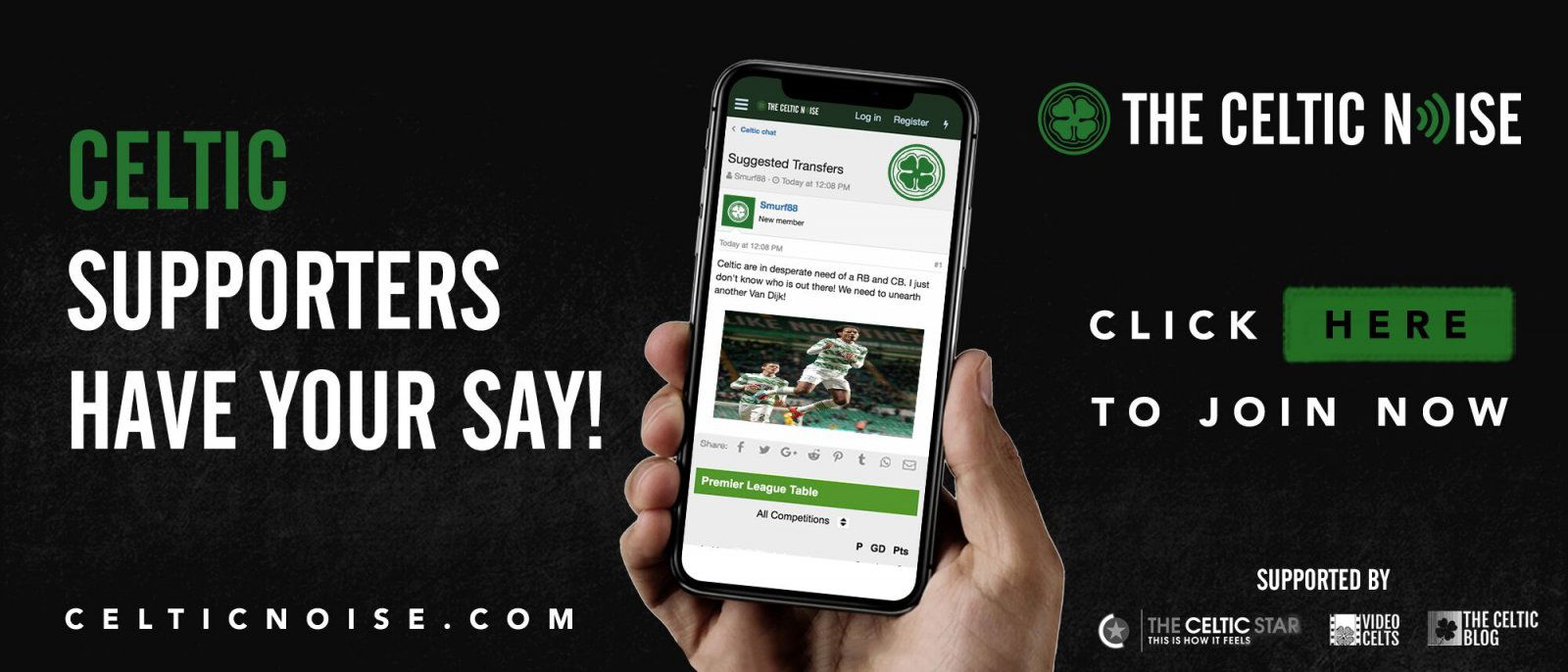 Ajer's last night certainly was. Benkovic had the same issue at Rugby Park, injured in the warm-up.
That's just honking. It is just one of those things.
I certainly believe Simunovic has glass knees; he's more out of the team than in it, which is why I would not mourn if he was punted, even for a nominal fee. He is useless to us, frankly, as he spends more time in the stands than on the pitch. Don't even get me started on Compper, a disaster of a signing from start to finish. But Ajer has no history of major problems. This is just the worst spell of time-outs some of these players have ever had.
You look at other players in the team and their time on the side-lines is minimal. If this was down to bad training, why aren't Tierney, Brown, McGregor, Ntcham and others so affected? How come they have managed to stay fit? How come Forrest has? He was always out injured under Deila. This is the longest sustained run he's had in the team.
And yes, our strikers have been on and off the treatment table too; I strongly suspect, in fact, that we got £19.5 million for a player who will never be fully fit. Leigh's problems may be lifestyle related, part of the reason Brendan is sometimes so hard on him.
Our defenders and strikers are not getting trained differently than our midfielders. Kieran is not doing anything that Ajer isn't doing. I don't see any sign that it's a training issue at all. Nor do I think we sign players who have dodgy injury records. Sometimes it is all just in the luck. Sometimes there's nothing more to it than that.
You can discuss this and and all the other stories by signing up at the Celtic Noise forum at the above link. This site is one of the three that has pushed for the forum and we urge all this blog's readers to join it. Show your support for real change in Scottish football, by adding your voice to the debate.
Win cash just by answering just six questions with #5p0rtz's Celtic vs Aberdeen predictor ????
Lower stakes. Higher returns. Bigger probability of winning! ????????