I listened to Brendan Rodgers' comments on the game last night in utter dismay.
Was he watching the same match as I was?
Was someone obstructing his view of the pitch?
Did I think Andrew Dallas had a good game?
No, I don't. It was a typical Lanarkshire Referees Association display.
He has all his old man's prejudices about the hooped shirt in miniature.
But the second yellow for Ntcham was deserved, and if it hadn't been given for that I get the feeling the player would have gotten it for himself with something else. He was having that kind of night. He looked more interested in getting off the pitch than with performing on it.
That's between him and Rodgers. That decision did not alter the course of the game.
For the 35 minutes before it, we huffed and puffed and passed the ball badly when we weren't passing it backwards. We offered nothing until late in the second half, and even then it was as if certain players just couldn't be bothered. I'm through blaming them. The slow build-up is the manager's choice. It is costing us points. If we are not careful it is going to cost us a lot more than that. Unwilling to change it, Brendan is looking for excuses.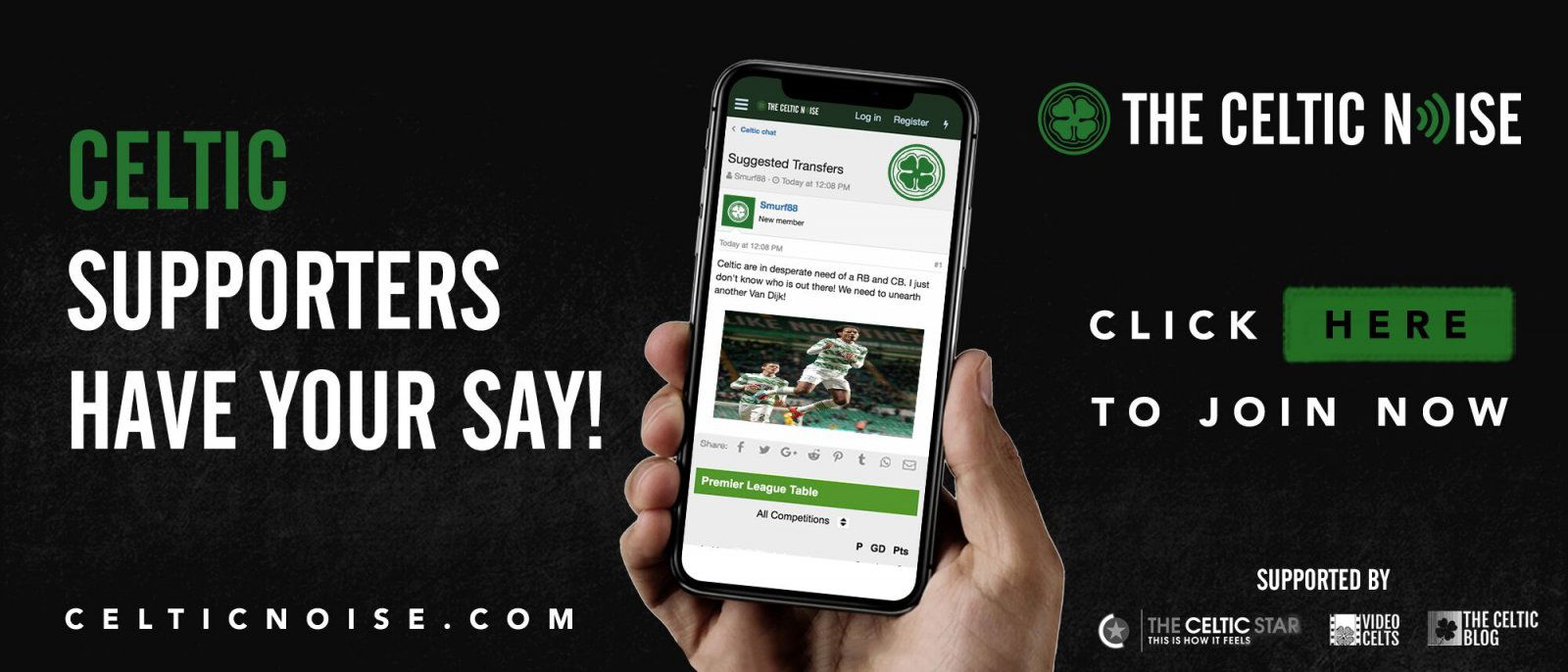 At the end of last season, I breathed a sigh of relief. I thought we could not possibly be so bad again. Last night has completely shattered any illusions I have. Until this team puts together a sustained run of form in the league – five, six, seven, eight games won in a row – we cannot assume anything. If we fail to go on such a run, if we play as poorly as we did over the last league campaign, we will not win the title this time around.
As Sevco's gurning manager clung to the excuse of bad refereeing for why we so easily took them to pieces at Parkhead – and his comments yesterday were delusional nonsense as well – Brendan appears to be looking for ways of absolving himself of responsibility for that display last night, and it's not going to wash with many supporters.
He has jumped on a passing bandwagon, in the hope real questions about our performance will be avoided. They will not be avoided.
Our next four league games – dotted between Europa League games which, frankly, I can see far enough and a League Cup semi-final – are Kilmarnock away, Aberdeen at home, St Johnstone away and Hibs at home.
They are all tough matches for us, and in order to build any kind of momentum, which has been completely squandered in the wake of last night, we need to win all four of them. Who fancies our chances of doing it? Right now, I certainly don't. And we won't until the manager confronts the real problem and stops looking for scapegoats; we are boring to watch, pedestrian, predictable and lack imagination when faced with a team who plays with everyone behind the ball.
For all the focus on the defensive issues we've had, our biggest problem is that our playing system is not creative. We lack a cutting edge. Playing one up front against packed defences has had its day, and so too has the "draw them out" approach … it is no longer working.
It's time for a Plan B.
You can discuss this and and all the other stories by signing up at the Celtic Noise forum at the link above. This site is one of the three that has pushed for the forum and we urge all this blog's readers to join it. Show your support for real change in Scottish football, by adding your voice to the debate.