Our manager has had better weeks.
I don't know what was going through his mind when he decided to criticise Leigh Griffiths in the media the other day. I really don't. It baffles me. Griffiths had just committed his future to the club – the rest of his career in some ways, and certainly the best years of it – and the manager responded by backing up McLeish. McLeish.
Tonight Leigh came on and showed why the fans love him so much. His goal was excellent. It was predatory. It was aggressive. It was beautiful anticipation. Leigh Griffiths should start every game until Edouard or someone else can pull the jersey out of his cold, dead hands.
But he won't, and I know he won't because it won't matter how many goals he scores, the manager has other ideas.
Well, those ideas should change.
None of this is to say I've lost my faith in Odsonne Edouard. In fact, I am going to defend him for what some will regard as an abject display. That guy was left stranded up on his own most of the night as our players played the ball from side to side and backwards.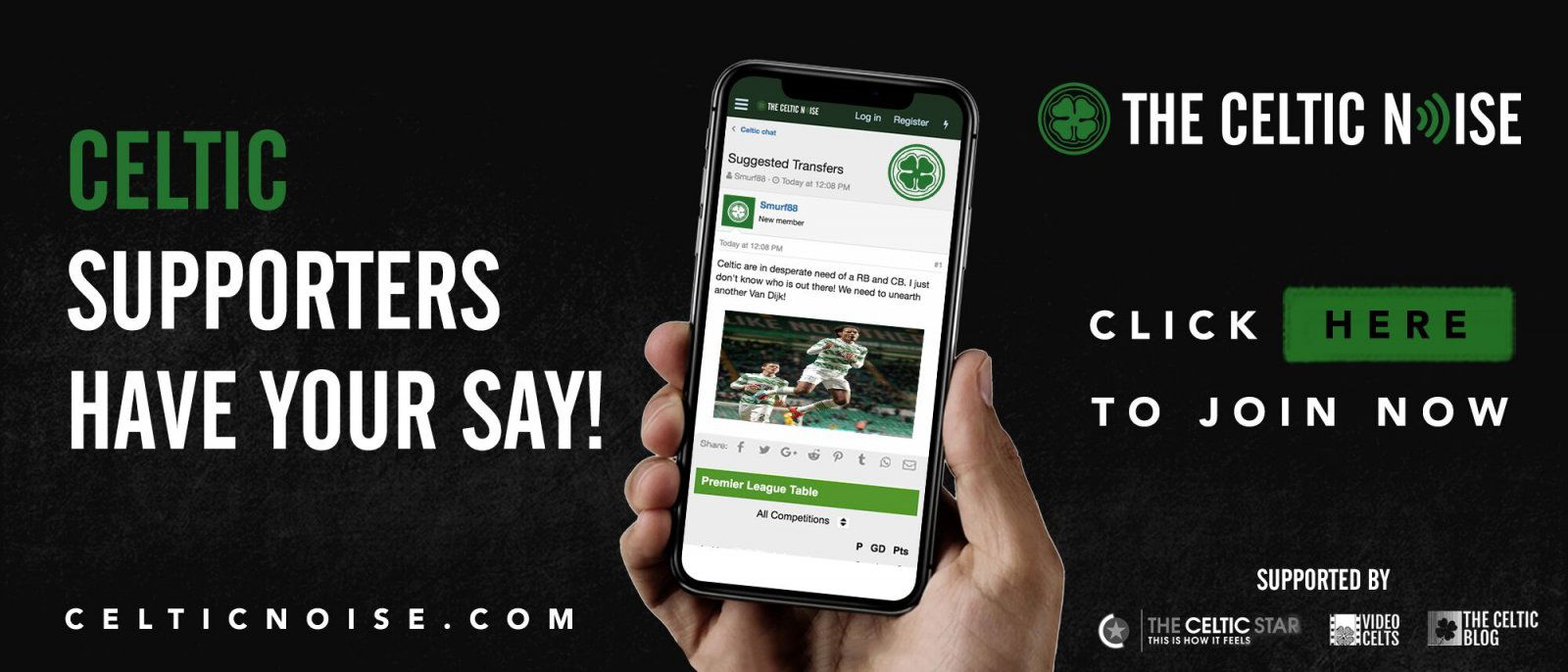 This had St Mirren Park written all over it. Rodgers is in love with this playing system; well it is going to get him sacked. Not at Celtic, because we will grind out results even with it, but if he tries it elsewhere he's finished. It is appalling to watch. It is predictable and dire.
And tonight it was going to cost us three crucial points in this group.
Nobody should think that Rodgers' substitution turned the game. Had we persisted with that tippy-tappy nonsense Griffiths would have been as isolated as Edouard was. What won the match was a moment of direct, route-one football. It is not pretty. But it is pretty effective. For one of the few times in the game we decided to be direct, and thank God we did. Thank God some of the players broke free of their straightjackets and got forward.
Would Edouard have finished that move off? We'll never know, but I will not join the chorus in saying "definitely not." It was the one moment in the match where we got past that defence and put a striker in a 50/50 position, and it paid off.
For all the store Rodgers sets on this system of his, and in certain players, it was an SPL striker, a natural finisher, a player he's criticised, getting on the end of one of the only direct attacking moves of the game. This did not vindicate the manager. It saved his bacon.
Like I said last week, the honeymoon is over. I saw nothing tonight that convinced me that the manager intends to change his style and but for that moment of brilliance from Leigh we were heading for another shocking night.
You can discuss this and and all the other stories by signing up at the Celtic Noise forum at the above link. This site is one of the three that has pushed for the forum and we urge all this blog's readers to join it. Show your support for real change in Scottish football, by adding your voice to the debate.