I will not praise our team when they play poorly, as everyone knows well.
Nor am I the sort, though, to congratulate teams who sneak results against us that they didn't deserve.
Had Aberdeen got anything out of that today it would have been a travesty on the same level as it would have been in midweek had St Johnstone got that game to extra time.
No team who plays the way most of the sides in this league do against us deserves the slightest praise for it. Their managers are perfectly entitled to set up their sides in whatever way they want to, but they ought not to get credit for it.
It's the easiest thing in the world to do in football, putting eleven men behind the ball and barely straying out of your own half.
Let's not pretend this is a league full of Jose Mourinho's, because it's not.
We are a more successful side in cup competition than we have been in years; you know why? Because sooner or later, in the cup, a team has to venture something, a team has to go on the attack. And that opens up space, and we have the players to exploit that space.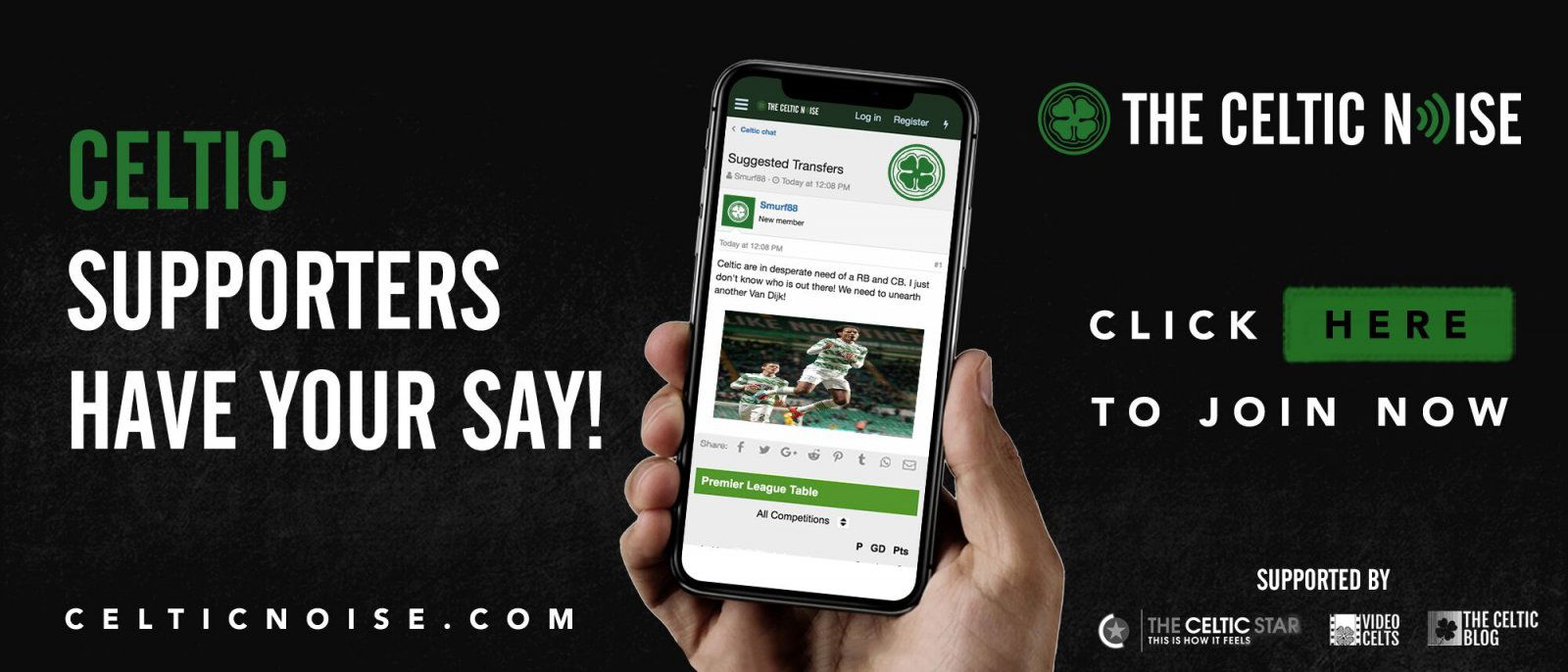 Anti-football doesn't work in a knockout game.
In a league match it can secure you a point.
There were a lot of people in the media who felt sorry for St Johnstone on Wednesday and who will feed bad for Aberdeen today. They will cry the blues in every match that we win narrowly against a team that shut up shop. That is not football.
What we face week after week is not football.
I think we should have a Plan B for breaking it down, but that's another argument for another day. I am fed up with seeing sides win praise for not trying a leg against us. Teams who put every man behind the ball and get nothing deserve nothing.
Let the media praise them to the nines; if this is what they want Scottish football to look like, so be it.
But we should refrain from doing the same.
If we lose points and genuinely get played off the park, that's one thing.
Days like today would get the game stopped.
You can discuss this and and all the other stories by signing up at the Celtic Noise forum at the above link. This site is one of the three that has pushed for the forum and we urge all this blog's readers to join it. Show your support for real change in Scottish football, by adding your voice to the debate.