Under two weeks ago I penned a piece about Celtic's fortitude and their ability to stand up and be counted.
It was about how they could lean on their experience over the last two seasons to see them through this one.
Faith And Fortitude: Does Anyone Have The Strength To Cope Over A Season Like We Can?
Well that season is increasingly looking like a challenge.
Instead of being angry over it I think we should be embracing this with fervour and not feeling sorry for ourselves.
Despite the media telling us about this being our worst start in 20 years, Celtic has been the most dominant club in Scotland in that period, during which we've won 14 league titles, 8 Scottish Cup's and 8 League Cups.
We cannot and should not relinquish any of the trophies we won last season without an almighty battle.
My article was written before we face St. Mirren, Rosenberg and Kilmarnock of course.
Like many Celtic fans I place my utter faith in the team and Brendan Rodgers in spite of the results in the league games. Rosenberg is a positive result as the three points are on the board despite being a dirge to watch – but one out of a possible six points against SPFL teams is not on with just one goal.
I've got an uneasy doubt dwelling in the back of my mind now and rightly so after performances that have been frankly unacceptable. When I read the early team news for Kilmarnock it didn't fill me with confidence. There are players who need dropping – but five changes to any side at any level of football is asking for trouble. James Forrest has been one of our only performers thus far and the fact he never got a look-in bemuses me.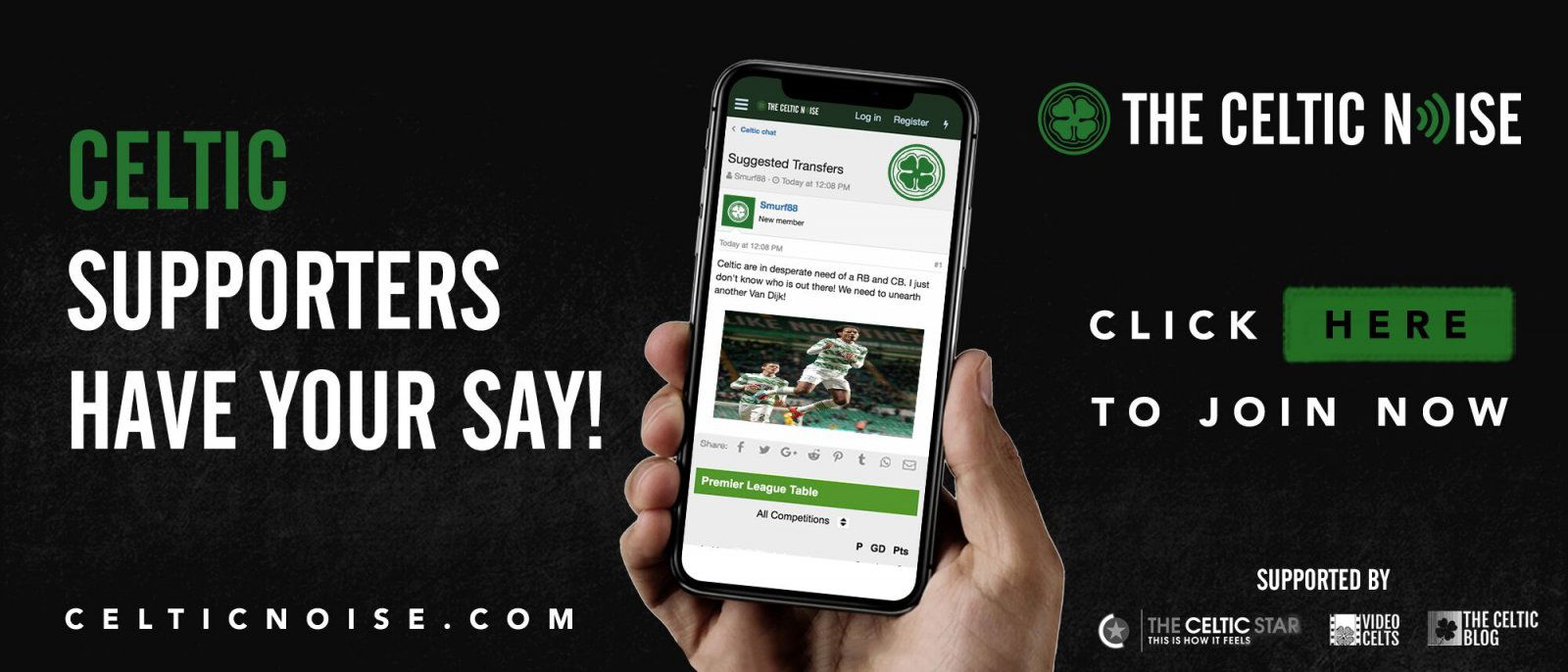 Some of the reaction is over the top, I get that – football is an emotional game.
Some of the criticism is well deserved and correct.
There's an aimlessness about our play. We are far too static and lacking in guile or imagination. Many are heralding Kilmarnock and St. Mirren's performances but they've been God awful to watch and they are well within their rights to shut up shop. But spare me the genius tactics bit – it's the easiest route to take against any attacking team. And with Brown falling into defence the gaps within the midfield quickly appear.
Both league games were crying out for the players we lost and never replaced.
Dembele's physical presence up front and his ability to hold on to the ball to play the midfield in was second to none. Paddy Roberts is languishing on the bench at Girona having played a total of 41 minutes since signing for them. His ability to unlock tight defences is sorely missed, whilst Armstrong's runs into the box are a loss. It's apparent that we've not played a settled eleven since the season started. How many first picks do we have?
But we need to move on, take this on the chin.
By Christ, we've dished it out for long enough and it's our turn to take it for a while, but not for too long may I add.
Our form and trophy-bagging exploits would never have given Brendan Rodgers a bye from disparaging remarks from the media and pundits; some have waited a long time to pounce. It's time for him to earn his crust too. He's giving the sniping media too many snippets to play on. He should be worrying, not us as fans.
Yes, he wanted players to get us to the Champions League and every Celtic fan backed him. It didn't happen and it's time to focus on the here and now. Let's not wallow in self-pity. Sitting where we are the players should surely use this as motivation.
The high press that we've been renowned for appears to have disappeared.
Some players look shit-scared to lose the ball. If you do, win it back. Energise yourself.
Like most fans at the moment it's hard to see how we turn this around, but that's what the man in the dugout gets paid for. The transfer window was easily the most disappointing and damaging we've encountered and it's have an adverse effect from the ground up.
It's easily identifiable that when performances were often poor last season we could get away with it both in terms of the other teams results and the challenges from elsewhere. Our level of football has undoubtedly regressed whilst our competitors have progressed.
The key to this malaise (the big buzzword of the moment) is that we, as a club, have forgotten what competition is like.
It seems to be freaking us out. Time to engage with it.
Accept the challenge. Embrace it.
Because ultimately it will make this team even better.
Brendan and his players needs to do this and quickly with St. Johnstone away on Wednesday.
This again is an acid test.
Time to stand up and be counted.
Whilst we as fans can point to the problems with the team only Brendan and his players can offer the remedies. Focus on how to break down teams who place 10 behind the ball. Be ruthless, be clinical. Don't be bullied.
We need to let go of the transfer window saga and kick on.
It's going to be a long, hard season but as I said before we have the squad to cope and the experience.
We have the stomach for the fight, the fortitude.
Let's see if any of our so-called rivals have the same.
Gavin McCann is a Celtic fan and blogger from Glasgow, one who believes a challenge is not something to hide from.
You can discuss this and and all the other stories by signing up at the Celtic Noise forum at the above link. This site is one of the three that has pushed for the forum and we urge all this blog's readers to join it. Show your support for real change in Scottish football, by adding your voice to the debate.