So my namesake signed a four-year deal today.
What a turnaround in his career at our club. When Brendan Rodgers took over I thought he would take one look at the kid and decide that he was done. I had written some very scathing stuff about Forrest on the blog whilst Ronny Deila was manager; I thought he was just about finished.
The turnaround, both in his fortunes and in his general play, owes everything to the manager. He has saved Forrest's career. He has transformed him as a player. I don't know where this kid would have ended up – I got one hilarious email from a Russian agent who thought I was the footballer, trying to tap him (me) – but I doubt he'd have been a big success. His career seemed to be on the slide. His best seemed to already be behind him.
I thought Forrest was a fantastic player when he cracked the first team under Neil Lennon. He looked like an explosive talent. I was then, and still am, convinced that he is not a winger at all but a striker. He had good feet. He had pace. He had an eye for goal.
I didn't believe he was a great crosser of the ball. I didn't see him as a wide player.
What talent he had went into deep recession with Ronny as boss.
He was not the only player who seemed to go backwards under the Norwegian.
I don't blame Ronny for that; what happened there was a clash of ideologies and styles and the manager didn't have the gravitas to take full charge. I blame those above him for that; they had undermined him on the day he was appointed by putting Collins in as his assistant. It hamstrung him from the first.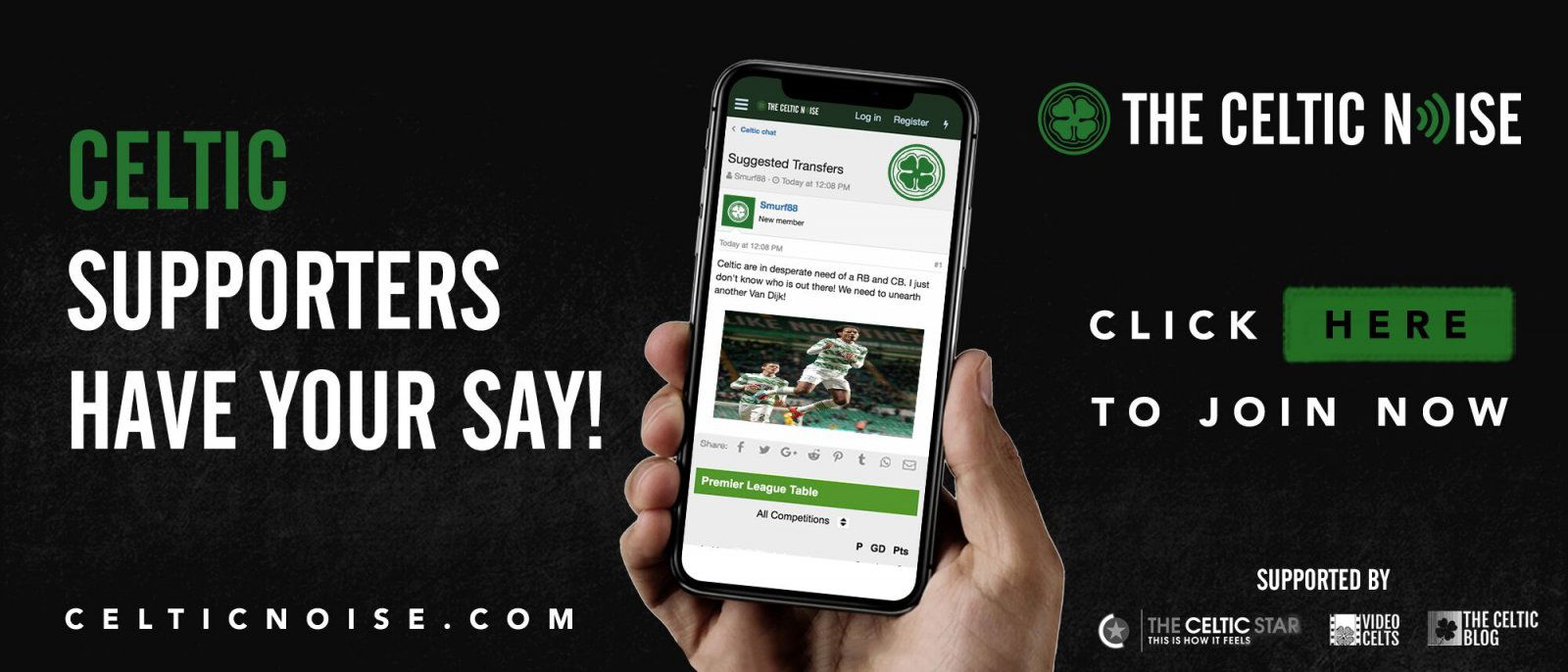 Forrest's was the hardest journey under that regime.
He seemed to lose his spark. There was a very public stand-off over his contract extension, with most people expecting him to leave. He didn't believe in the direction the club was going in and nor did he believe, it seemed to me, in the role he was playing. Fans turned against him.
Yet within a short time of Brendan taking over, he and Tom Rogic – another player who seemed on the verge of the exit door – had signed new deals. Suddenly he was a key part of the squad. And whatever is being worked on in training, he's become a better player by far.
His crossing of the ball has improved. He remains just as direct but he's added new strings to his bow.
There's still a section of the Celtic support that doesn't like him. They give him a hard time whenever he makes a mistake. But the man in the dugout does rate him, he wanted him to stay, he kept the faith with the player and Forrest has rewarded that faith time and again.
He is now fully committed to the cause and his new deal is no more than he deserves.
One day James Forrest is going to score a winner at Ibrox. And that will be more pleasing to me than anything short of a Scott Brown screamer giving us the victory. Brendan has turned him into a player again, and for the next four years we'll reap the benefits.
You can discuss this and and all the other stories by signing up at the Celtic Noise forum at the above link. This site is one of the three that has pushed for the forum and we urge all this blog's readers to join it. Show your support for real change in Scottish football, by adding your voice to the debate.
Win cash just by answering just six questions with #5p0rtz's Celtic vs Aberdeen predictor ????
Lower stakes. Higher returns. Bigger probability of winning! ????????