Last night, I thought our first half performance was as bad as any I've seen from us this season. There was a very good chance that we would have gone out of the tournament had we continued to play in the same manner.
I don't know what Brendan changed at half time – not the personnel, we know that – but the system was certainly very different. All of a sudden we were more alert, more keen to get the ball forward, quicker on our feet. We started to open their defence up.
We created chances. We scored the goal.
And then, as we were heading towards injury time and a big, big win an innocuous incident on the ball and an off-the-ball act saw the ref flash a red card. I was totally baffled as to who he could have been showing it to, and the Dedryck Boyata walked off the pitch. I could not believe it. He was not near the incident which stopped the game, and he had not committed a foul of any sort. TV replays showed that he had been sent off for dissent.
I have never heard of a player getting a straight red for dissent in all my life.
Rule 12.6 of the Laws of The Game does allow a referee to issue one for dissent but I have never seen it happen. It was a game where there was barely a card shown, and if we're now sending players off for a little back-chat then the discipline committee is going to be busy.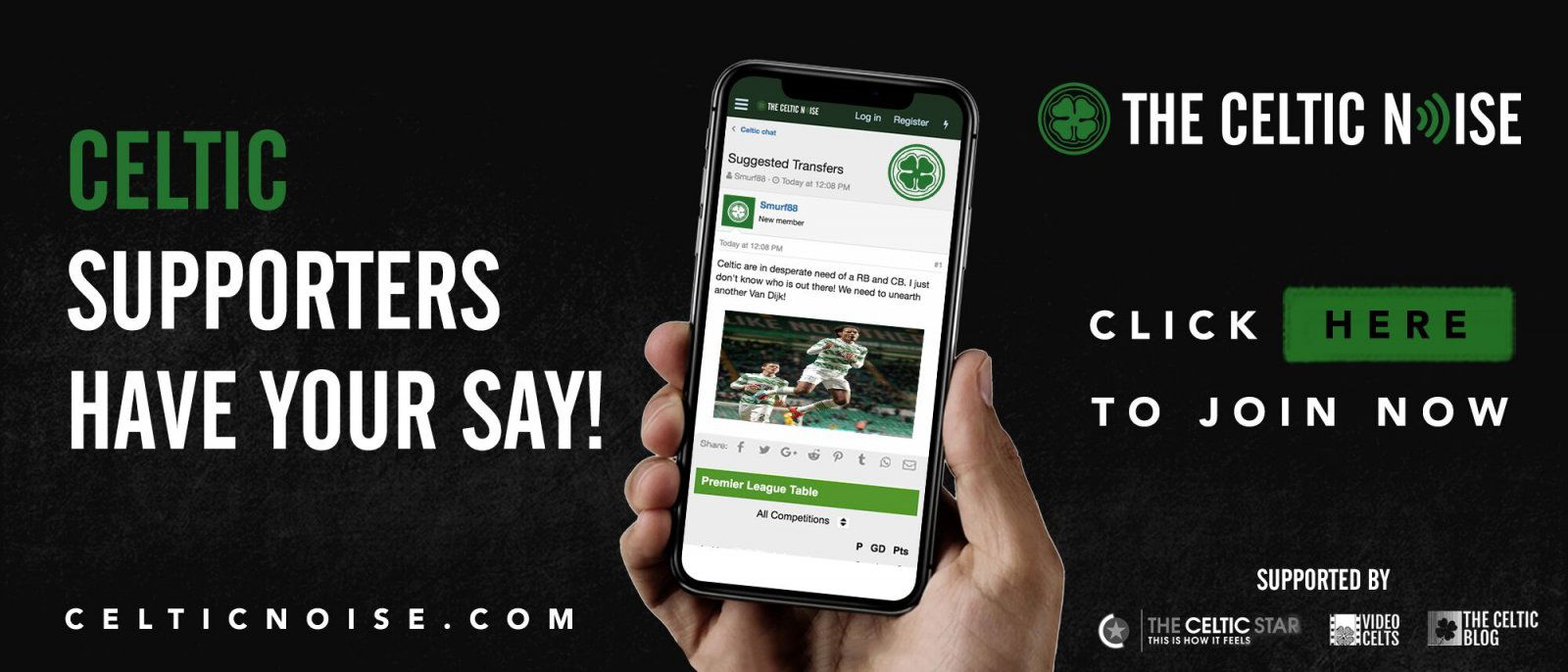 Talking heads in the studio seemed determined to find some justification for the decision, but there was none to find. It was a diabolical moment, and footage of a snarling John Beaten shows clearly who it was who lost his head. It was unprofessional to say the least.
He acted like a kid having a temper tantrum.
Some are going to say that Boyata showed him disrespect.
Any ref who thinks the red card is to be used as an equaliser when he feels offended doesn't deserve respect in the first place. It was a childish act of petulance, and Celtic cannot stand for it. Brendan has said Boyata acted "stupidly" but if he isn't prepared to appeal this himself the decision should be taken out of his hands.
"We have to accept it and move on," he said.
Garbage, Brendan, sorry but it is. The club should not be hamstrung by this dire piece of officiating.
Celtic has to appeal, and when players are allowed to get away with kicking out at opposition footballers it has to be rescinded.
And Beaton has to be called to account for doing it in the first place.
He ought to be demoted for it, frankly.
He is known to have a season ticket for a rather well known Scottish club, after all, and whether in that moment his clear frustration at Celtic's late goal boiled over and he lashed out with the tools at his disposal or he did it simply because he is an arrogant clown who loves to be the centre of attention really doesn't matter.
He cannot be allowed to get away with that.
Let's get it right; it is high time club allegiances were put on the record before the season starts.
It won't solve every problem, but it will remove one possible area of conflict.
This happens everywhere but in Scotland.
We pretend refs here are immune to bias or ego, that they are honest, but the number of decisions this season which have left us scratching our heads have invalidated any benefit of the doubt these people are entitled to.
You can discuss this and and all the other stories by signing up at the Celtic Noise forum at the above link. This site is one of the three that has pushed for the forum and we urge all this blog's readers to join it. Show your support for real change in Scottish football, by adding your voice to the debate.