Graeme Souness was talking to the Scottish hacks yesterday, and as per usual they lapped up every word that came out of his mouth, salivating like Pavlov's slobbering dogs. This guy is completely incapable of talking about Scottish football in any sensible way.
He proved it with everything he said.
First was his assertion that Kieran Tierney is an inferior player to Andy Robertson, a suggestion so grossly offensive I don't even know where to start.
Robertson is a good player and at Liverpool he looks a class act, but Kieran is a better footballer and this is reflected in the tendency the National Joke (surely coach) has about playing him on the right of defence or in the middle.
Why not play Robertson there?
Easy answer; he isn't capable of doing so. Kieran can perform anywhere he is put, and to a high standard.
He is a more versatile footballer, he's mentally stronger, he has the self-belief that differentiates true greats from the also-rans.
If he was playing in the over-hyped EPL there would be no doubt at all who the superior footballer is. It would just not be up for debate.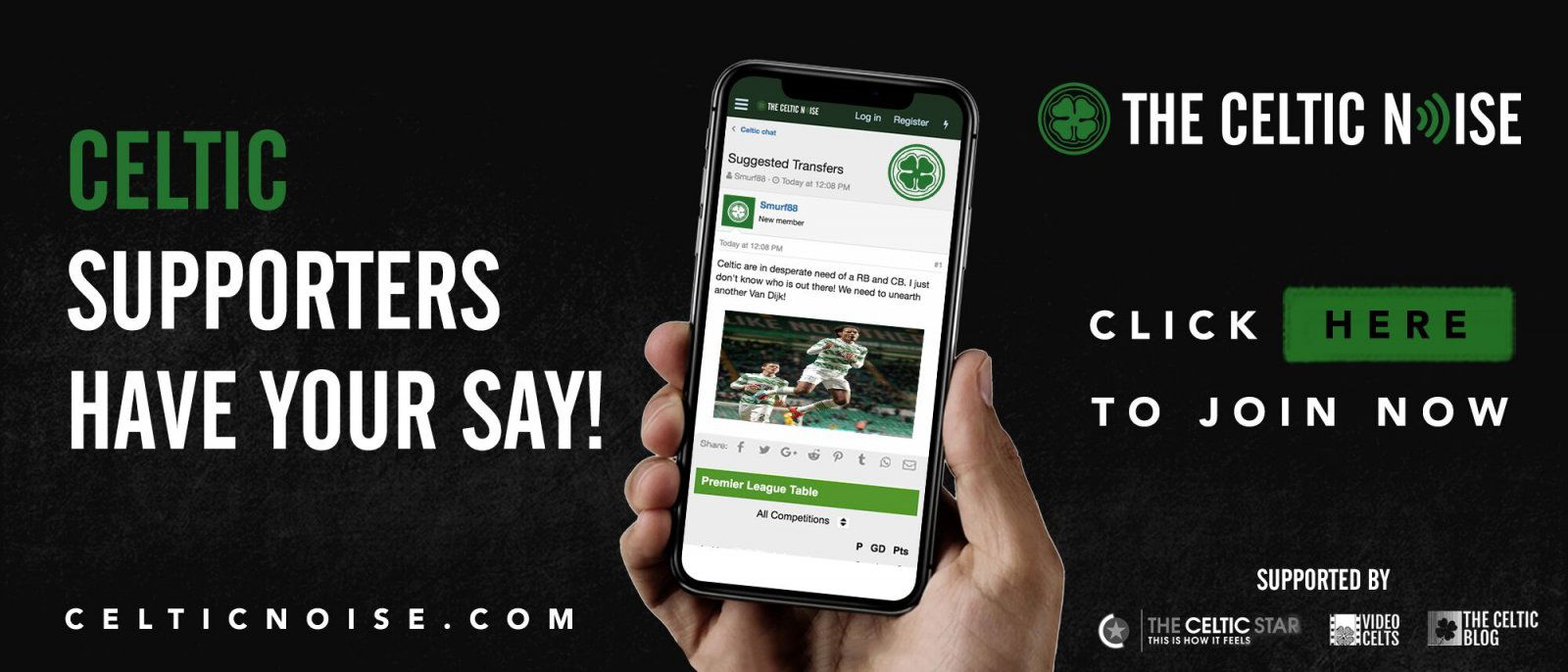 But Souness' greater point – if you can call it that – was that Sevco needs to buy more players and spend more. He never bothers to explain where it's coming from or why the club needs to buy anyone else having signed fourteen players in the last window.
He seems to think that Dave King has a magic money tree that he pees on every night and then harvests in the morning.
There is no doubt that this attitude permeates the club as much as it always has. Already the media is talking about who they will sign in January; this is why they will swirl down the tubes the way the previous Ibrox club did.
I know a lot of our fans refuse to believe that, but there is no doubt in my mind that it's what's going to happen.
The more that club earns the more it spends.
Its directors are incapable of doing what Celtic has succeeded in achieving, the building of a surplus, to put the club on a realistic footing. They are risking their existence chasing us; we are all they see and they are willing to gamble with their very future on the off-chance they succeed.
But they won't, because you cannot do what they do every year and hope for success. Gerrard is getting good press just now, but it will not last. The result from Thursday hides a multitude of sins; they barely got up the park during that game and were on the back foot for virtually the whole 90 minutes. I was amazed they weren't well beaten. To read some of the coverage you'd have thought they were absolutely brilliant; they were far from it.
They are addicted to their own hype. They are addicted to spending money.
Those two traits are deadly.
They could ask Rangers … but that club died of the same two diseases.
You can discuss this and and all the other stories by signing up at the Celtic Noise forum at the above link. This site is one of the three that has pushed for the forum and we urge all this blog's readers to join it. Show your support for real change in Scottish football, by adding your voice to the debate.