Let me make one thing clear right from the start of this article; everyone currently at Celtic Park is on the brink of history and immortality.
That is guaranteed one way or another.
If we get over the current malaise we will win eight in a row. It's that simple. Nobody out there is going to stop that if this team shows up for business and hits form. Win eight and Sevco will collapse over the summer or overreach to stop the nine. Frankly, nine is a formality. Win the nine and we're on the brink of ten. Watch the suicidal actions at Ibrox should we hit the real magic number. They will be lucky to survive the campaign.
Celtic has never had to worry about other clubs. The only thing that can defeat Celtic is Celtic. With our strength on and off the park the only way disaster could ever have befallen us was if it had come from within the club itself, and it looks likely that's what's happened.
Failure will also guarantee immortality.
Everyone involved better bear that in mind. Standing on the cusp of greatness as we are, nobody will be forgiven for failure. And in an article later I am going to describe what that failure will look like, and why it will be so unforgiveable. People better be taking notes. It will be a Year Zero moment for all involved.
I hear a lot of talk about how certain people love our club.
They are not behaving like it.
There is a clear-cut and appalling selfishness at the core of what has gone wrong here, an arrogance which is almost mind-blowing. And it is hurting our club. Egos have clashed, and nobody appears to be ready to walk back what has happened, and you can see it everywhere at Parkhead.
It is now clearly having an effect on what happens on the pitch.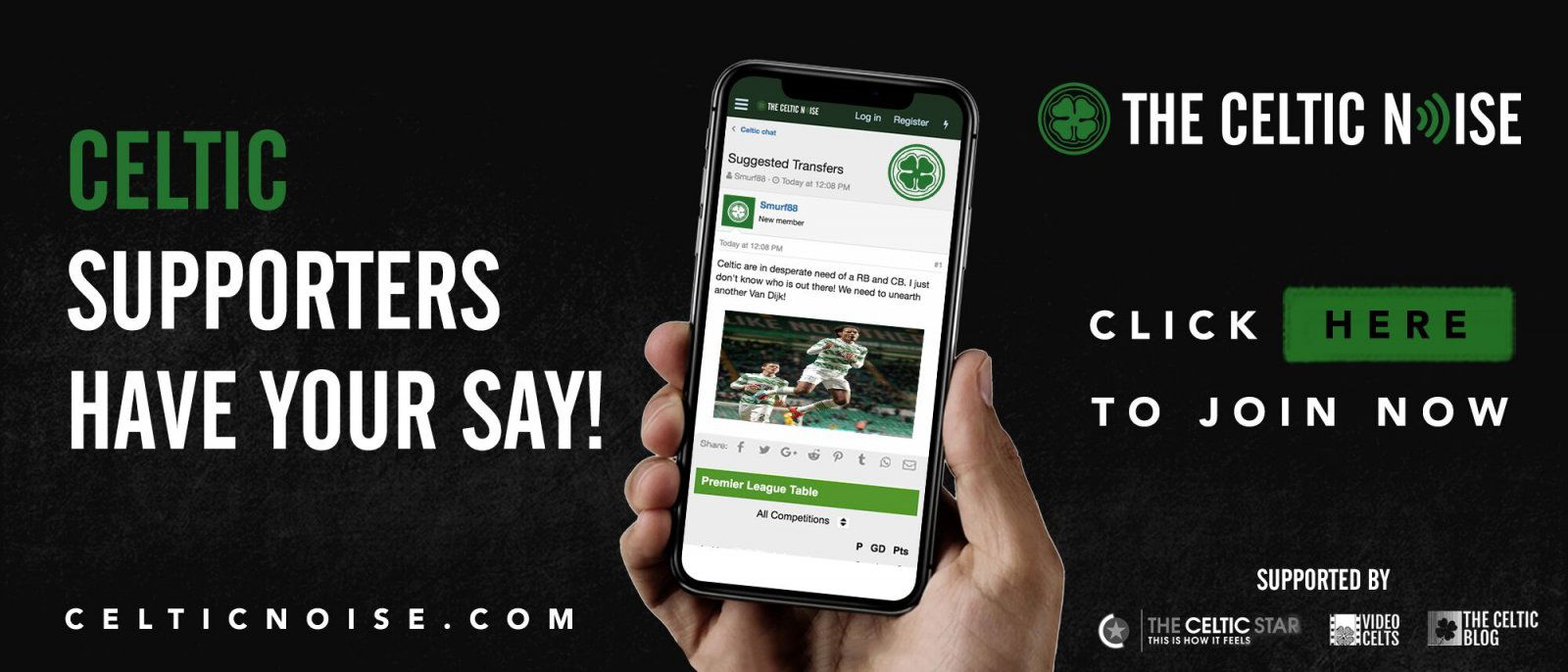 Here's something to consider; Peter Lawwell is on £35,000 a week plus bonuses. And his bonuses have nothing whatsoever to do with how the team does on the park but are about how healthy the balance sheet looks. In other words, save money and he gets paid whether we win or not. And £35,000 a week is pretty close to being Celtic's highest wage.
Outside of the banking industry, he is easily – easily – the highest paid chief executive in the country. We're a football club where the CEO is one of the most well rewarded employees, and right there is a big part of what has gone wrong at our club.
Celtic has turned that guy into a multi-millionaire.
Which is to say that because we don't have a mountain of television money here in Scotland that we have turned him into a multi-millionaire. I looked at the attendance for the Europa League match against Rosenborg in stunned disbelief; even after the fiasco of the transfer window, fans still bought tickets for those three games.
Lawwell now appears to have what he has long wanted, a docile support that pays up and shuts up. But that will change if this club stands on the brink of complete failure, and those above him at Celtic have to know that. They cannot be in denial about it.
There are those who will say a fan revolt, protests, boycotts and such like are ludicrous at a time when we are healthy and moving forward with so many different plans, but this is a football club not the personal play-thing of those who want a legacy for themselves.
The egos which have put us on the brink of a disaster on the pitch like to think that modern Celtic is something they built, but they didn't do anything any semi-competent commercial department could not have done just as well.
They aren't saviours or founders or builders.
There are no Fergus McCann's in our current boardroom. There are certainly no Jock Stein's.
It stings some of them – one in particular – to realise that nobody will name a stand after him when he's gone, or commission a statue of him outside the ground. He'll never have a flag on the Celtic Way. But that's reality and whatever fantasy he lives in he has to get out of his head. Directors and CEO's at football clubs are not remembered for their successes save for on a handful of circumstances, but many are remembered for their failures.
Their triumphs go unrecorded. The disasters they preside over tend to be recalled.
Like I said, everyone stands on the brink of history here.
If they are going to be selfish, they ought to be selfish about that. Nobody wins if this club loses, and in order to prevent that appalling, disastrous, unacceptable outcome egos better be put aside, parked, and everyone has to start coming together again fast.
Nothing else will do.
You can discuss this and and all the other stories by signing up at the Celtic Noise forum at the above link. This site is one of the three that has pushed for the forum and we urge all this blog's readers to join it. Show your support for real change in Scottish football, by adding your voice to the debate.