If James will indulge, can we start a once a week regular piece, from different contributors, where we pick a game and write what we remember, then if possible the video link can be added?
So, assuming its OK, I would like to start.
I choose Celtic 6 2 Rangers – 27th August 200
Martin O'Neill's first derby.
This is the way I remember it.
Those were the days when I didn't have a season ticket, and I was offered one. For some reason I ended up saying no as I had night out on the Saturday and too early a start.
We had started the season well, full points from first 4 games. So had they.
Advocaat was the darling of the media. Even that morning, they were bigging him up. That day's Sunday Mail had the piece headlined, "I knocked back Valgaren for Konterman", boasting on how they had gotten the better player. It was the usual media spin from them and from Ibrox, in an attempt to destabilise us before the game.
The little General's (remember that nickname) attempts at psy-warfare didn't work at all.
So, rough as the proverbial badgers behind, I dragged myself up to the local about ten minutes before kick off. My wee gran worked in the pub and was in that day. I phoned a Rangers supporting mate on the way up, and asked him if he wanted to meet me, he said "Yeah, on the way Dave."
Had he known what was coming he would definitely have stayed at home.
I get into the bar, and I think I can't face another drink so I order a pint of fresh orange and lemonade and the game starts.
And you could feel the atmosphere coming out of that screen.
And almost instantly it's wow!  Corner kick, big Sutton …  1-0.
YAAS up we go! A couple of guys I know are bouncing around. We all cuddle and share hugs. What a start.
My mate walks in after 4 mins, I say 1-0 Celtic; Plenty of time Dave," he says.
Within seconds he's silent.
BANG! Petrov and it's two. He was waste of money we were told. He was soon to prove how stupid that as.
Anyway is this for real? Is this happening?
Does it get any better?
And even as we're still asking the question it does.
11 mins LAMBERT 3-0!
11 MINUTES IN!
I was literally bouncing with my ample frame on my toes hugging two guys in a mini huddle; "This mob are here for the taking …"
Wee Bobby Petta gets smashed into by Ricksen, as he had been terrorising him for 20 minutes and Advocaat subs him.
Then Larrsson misses a sitter.
You forget that about that game, I don't though because I remember thinking my heart my have given out if we had gone 4-0 up then.
The game slowed down a bit, then towards half time, Stuart Dougall gave a goal that clearly hadn't crossed the line.
It mattered not.
Second half same as first; "That is sensational!"
You all remember it, the finest goal against them ever. Pure class from the King.
We could have scored more and more.
Then of course they get their obligatory penalty; their pal's influence was as effective as the manager's pre-match chat.
Henrik got his second with the header and Sutton rounded it off late on.
I was 22 then.
WOW.
It was the first time I knew of us making a statement to them like that.
Now that we know what Martin O'Neill did in the dressing room before kick off we know how it all happened.
We went from strength to strength that season, which began the hammering in of the final nail in the coffin of Rangers, as their chairman threw money at a quick fix.
But that game will be with me til I die.
Needless to say, I am gutted I never took that ticket now though.
The full game link is below; ignore the start!
Dave Campbell is a Celtic blogger and fan from Glasgow. This is his first The Way I Remember It piece. If you want to contribute an article on your favourite Celtic game please post a message in the appropriate thread over on The Celtic Noise.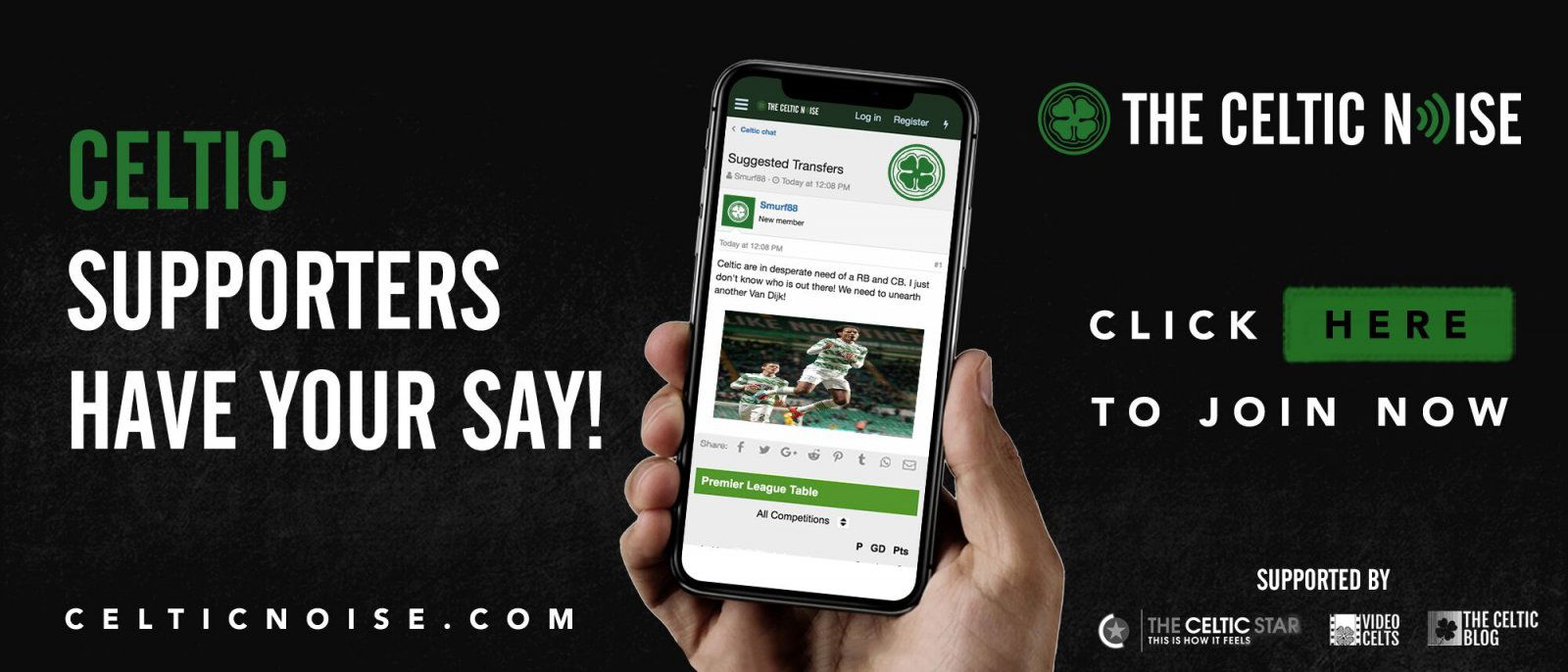 You can discuss this and and all the other stories by signing up at the Celtic Noise forum at the above link. This site is one of the three that has pushed for the forum and we urge all this blog's readers to join it. Show your support for real change in Scottish football, by adding your voice to the debate.