Tomorrow, I fully expect Hearts to win.
They will be four points clear of us if they do.
Tomorrow I fully expect Sevco to win.
They will close the gap with us to two points.
We have played five in the league. We have won three, lost one and we have now drawn one.
That's last season's form. Last season when we failed to win four games in a row in the title race.
This season is shaping up to be a carbon copy of that one, except in one crucial respect; there will be no league championship flag at the end of this one if it is.
That was chronic to watch tonight, absolutely diabolical. From Ntcham's squalid petulance, playing from the start like someone who wished he were somewhere else and, from the moment he was booked, seemed almost keen to be the first in the bath for a shot at the rubber duck, to the chronic, dreadful, soulless football where every third pass was back towards our own goal, there are no positives to speak of here.
That was points dropped against St Mirren, who had a player on the park whose registration was completely a mere 45 minutes before the game, and a new manager in the dugout. There are no excuses for how absolutely awful it was.
The words "not nearly good enough" seem insufficient to the moment. That was atrocious. It was the worst performance we've turned in this season. So far.
I fear for this team if that's what we're condemned to watch, and as long as the manger persists with this slow build-up football then that's exactly what we will get. There were attempts in the summer to change the playing style, to make us more unpredictable; they seem to have been shelved with Dembele's departure. That's bad in so many ways.
If a guy who's been in the job five minutes, managing in his first game, can figure out that putting eleven men behind the ball is the best way to stop us then anybody can.
From the performance at Celtic Park to this. Unacceptable. And I wish I could say it was a case of players deciding to take the night off. It can no longer be blamed on a lack of aggression in games like these. The way the team goes about its business, that slow style of play, that has to be laid at the manager's door. If anyone thinks Arsenal or Manchester United are going to come calling on the strength of that, well those people need a lie down somewhere.
Because that is awful to watch.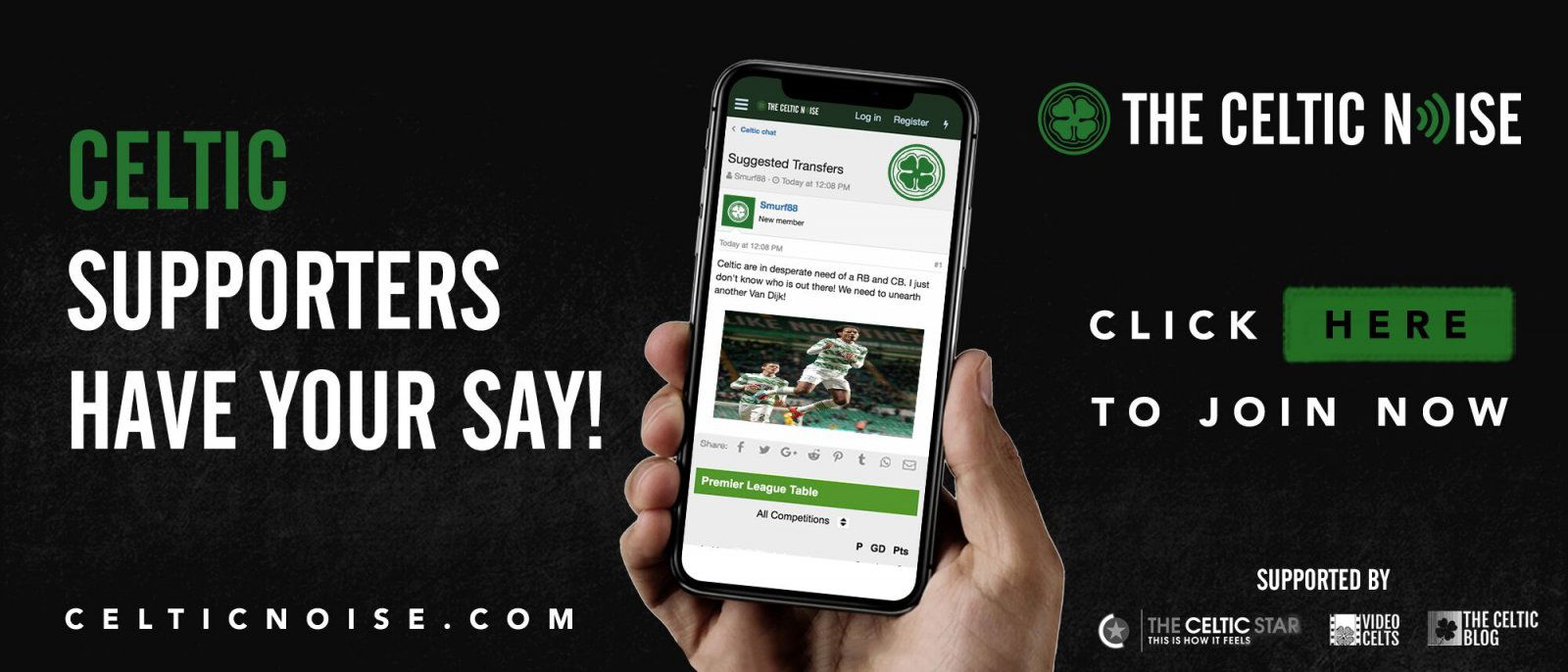 I understand the purpose of it. It's to draw teams out.
That's okay if those teams are managed by megalomaniacs over-impressed by their own PR. Here's a stat for you; we have won more games and scored more goals against Sevco since Rodgers became manager than any other club. Why is that? Part of it is that they actually try to attack and get ripped to pieces. It's no coincidence that their best performance came under Murty, when he put the whole team behind the ball for the full game and snatched a draw at Parkhead.
Against other clubs, we are suspect because we are predictable.
When we go up against manager's who've watched us a couple of times – and bear what I said in mind; the St Mirren boss tonight was taking his first game with the team – they know exactly what to do to stop us playing. Pack the box, let us take the ball out wide, get their big men to get the head on it and frustrate us. Press us inside their own half and watch as we move the ball backwards, or in that crablike side-to-side pattern that goes nowhere.
And instead of drawing teams out, that slow style gives them all the time in the world to get into their defensive positions so that when we do get the ball forward they are all there waiting for us. It stops us time and time again, at home and abroad. The difference is, in European football we get punished severely because good teams can take advantage of it and destroy us on the break because we tend to leave so few players back when we do attack.
Defending against us is child's play on a night like tonight.
There's still a lack of a creative spark in this team. The system was so effective in the first season because it was new. It is no longer new, in fact it looks decidedly pedestrian and unimaginative. We will lose points like this over and over again this season, and all it's going to take is for one team to put together the run of form that we can't and we've got problems.
If we maintain this average – the one from last season – there will be no eight in a row and if Brendan Rodgers blows this he might as well start looking for jobs in England's second tier. Because no top flight side is going to hire a man who blows it from this positon of strength. This was not down to boardroom failings tonight. It was not down to the path not taken in the transfer window. It was down to a shocking inability to craft a system that can break down a packed defence, and that's not a new problem for this team but the same old one as last term.
Yeah, at last, at long last, the honeymoon's over.
Sort it out Brendan. No more of this.