So, after a chaotic transfer window full of discontent and deflation where do we stand going forward?
With all the media nonsense about Sevco "closing the gap", a lot of fans were spooked by our lack of activity and the perceived rift between manager and board.
When they talk about Sevco improving that's one thing, but this nonsense about the gap exists alongside the assumption that we're standing still waiting for them to arrive, which is utter bollocks as everyone knows of course.
Even without adding any significantly to the team our young squad grows more impressive with every passing week. Do you think Tierney, McGregor, Ajer, Edouard, Ntcham, Morgan, Christie and the like are all happy with their current level?
Each one is a hungry young pro who is constantly seeking to improve.
Last season was injury blighted and we were still streets ahead of everyone.
If we can avoid injuries and keep a fairly consistent side, we'll hopefully build up the kind of steam we did in in Brendan's first season. Admittedly we are weaker in the first team stakes for having lost Armstrong, Roberts and especially Dembele but it opens the door for players already here to stake their claim, at least until Christmas.
Griffiths and Edouard need to step up to the plate and score consistently.
Midfield is our strongest area. Ntcham and Brown must be first on the team sheet every week, both are consistently our most efficient performers.
Bringing in Mulumba (as desperate as it initially seemed) might prove a shrewd move as we've struggled any time Brown is missing. He should be able to step into that role easily for any games Brown is rested or injured.
Arzani will hopefully challenge Forrest with Christie competing with Rogic for the attacking mid slot.
On the left hand side, it remains to be seen if Sinclair can rediscover his best form with the versatile Callum McGregor able to play across most of the midfield positions.
In defence we brought in Benkovic who will be expected to partner Boyata at centre half. That may seem harsh on young Ajer perhaps, but he's played a lot of games and the place is his to lose at the moment.
Left back we're good with Izzy brought in as reliable but unimaginative cover for Tierney.
Right back was an area we all thought needed improving and by all accounts Brendan had a target identified. The board failed to get it over the line and he got a better offer elsewhere. So it's between Lustig and Gamboa. Two competent players but perhaps the weakest area of the team. Both are certainly good enough for domestic affairs but maybe not up to the standard we need in Europe, and that's with all due respect to Lustig who has been a terrific servant and seems to 'get' what Celtic means to the fans. His powers are on the wane though and we all hoped to see someone come in who was good enough to hit the ground running.
In goals Gordon is as good a shot-stopper as ever albeit his distribution skills are a little suspect. Bain will get enough game-time to start staking a claim.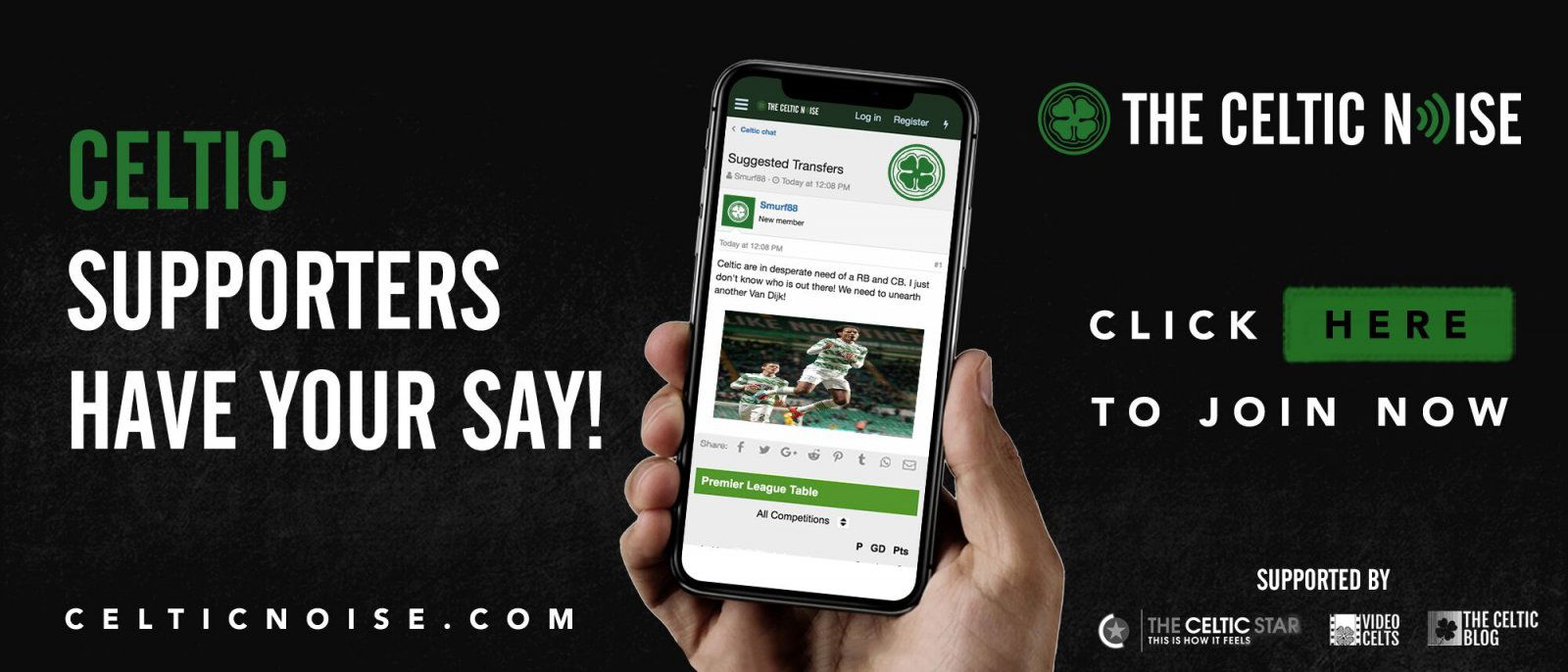 So, for all the talk of 'closed gaps' and 'player revolts' where do we actually stand in relation to the noisy neighbours?
If you were someone who put stock in the narrative of the local sports media, you would be forgiven for thinking the double digit amount of signings thrown together by their rookie boss had obliterated any gap and they were at the level of our team who've been playing together for two years and won every domestic competition we've entered.
I even heard one 'journalist' question if any of our players would get in their first team?
My 'eye-roll' was of such magnitude it was registered on the Richter scale!
Arfield was now better than Brown, Morelos better than Dembele (who has since left and we still have two strikers better than Morelos). The previously unheard of Katic is now better than World Cup semi-finalist Boyata and the flying Cafu himself James Tavernier is better than Tierney.
You get the picture! Tiresome garbage.
The truth, in fact, is the very opposite; just one of their players would stand a chance of getting into our first team. You could probably make an argument for their keeper if you wanted to be kind but he's their lot. That didn't stop the media 'reporting' on their team's "great start" as if they had blown away every team they had played.
In reality a few decent performances against mediocre European outfits covered up the worst domestic start to a season in 30 years by any Ibrox side. That's right, it was worse than McCoist. Worse than Le Guen. Worse than Warburton. And yes, it was even worse than Pedro.
During all this we have the usual bluster by this and that hastily signed nonentity about how 55 was coming and telling us how successful they intended to be and how they were going to topple Brown etc as masters of this fixture.
It's the usual pish that we're all so used to hearing from them in pre/early season while our own players go about their business quietly and with a bit of humility even in the face of all the negativity surrounding Boyata and latterly Dembele.
As always the proof is in the pudding or in this case the first Glasgow derby of the season.
This was where the new Sevco team got the chance to show us how close they were.
(Stop laughing.)
What really happened was one of the most one-sided games between the teams in Brendan's time here. On another day it would certainly have finished five or six nil.
Only their goalkeeper – who shouldn't have been on the park after his moment of thuggery – prevented the cricket score.
Celtic absolutely bossed them.
For all the talk of Stevie G's progressive coaching abilities we could have been playing a Walter Smith team. They offered nothing going forward.
It was a huge psychological blow to them as evidenced in the ensuing mental gymnastics that took place to blame the ref for the defeat or that said they were closer because we only beat them 1-0. It dawns on you reading all that; they genuinely thought they were going to beat us. Their lack of self-awareness in relation to overconfidence is a thing to behold.
They never seem to learn.
So in spite of Dembele leaving, the anger towards Boyata, failure to make the CL group stages, failure to add sufficient quality to the first team and the perceived magnificence of Steven Gerard we still appear in pretty good shape.
We have some good fixtures in the Europa League in which we should be able to compete and the chance to go for a completely unprecedented Triple Treble to shoot for.
We have another 20m banked that will surely be used to strengthen the team if the board wish to hang onto the services of Brendan.
On top of this we have the dubious pleasure of witnessing another season of increasingly wacky and desperate statements by Sevco as their latest populist gamble runs the risk of being bust by Christmas.
The only team that can stop Celtic winning 8 in a row is Celtic.
Hopefully we learn from our transfer window mistakes and rectify them starting in January but in the meantime last Sunday demonstrated that we're still the only show in town.
Chris Cominato is a Celtic fan and writer from Glasgow, and one of the admins for The CelticBlog Facebook page. This is his second article for the website.