In spite of what I write on here, and the negativity I pour on the press, there is a list of people in the media who are worthy of their jobs.
It is a small list.
Even smaller is the one of ex-footballers who actually have something to say about the game which doesn't come off as shallow, ignorant or attention seeking.
They are worth paying attention to.
There are some honorary mentions before I get to the two I have in mind.
I will surprise you with the first one; it's Steven Thompson. I listen to that guy on the BBC highlights show and I am frequently impressed by his knowledge of the game. He doesn't talk just for the sake of it. He also writes well, which is a rarity amongst ex-players.
So too does the first of the two I want to mention; John Hartson.
I have become more and more impressed by the big man as time has gone by.
I sincerely wish he did not write for The Sun, and then I'd see more of his work as I can't usually stomach reading anything in that paper unless I have to in order to do this job. When he is on TV he is measured, and calm. Above all he knows what he does not know.
Although it's not important to his role as a pundit, he's also an admirable man. He has struggled in his personal life, and his health battles are well known. He is one of the few footballers who I believe has enough to say about life outside the game that he merits an autobiography.
Hartson is especially impressive when compared with his former Celtic team-mate Chris Sutton.
I understand the liking a lot of our fans have for Sutton, but I don't share their fascination with him as an "outspoken" pundit. A lot of it comes over as him saying something just to hear the sound of his own voice. A lot of it is attention seeking, where he wants to be the story rather than the issue he's supposed to be talking about.
In many ways, he's more like Kris Boyd than he'd probably like to admit, and that's a shame as he too can be insightful and he knows the game well. If he'd develop more of Hartson's measured outlook and was less inclined to self-promotion he'd be far more effective in getting his messages across.
I like him. When he's asked to give opinions, and he feels strongly about something, he does not hold back.
That passion is sadly lacking in other parts of the media, and when he marries it to insight there is no-one better.
I really like him at times.
I just like Hartson better.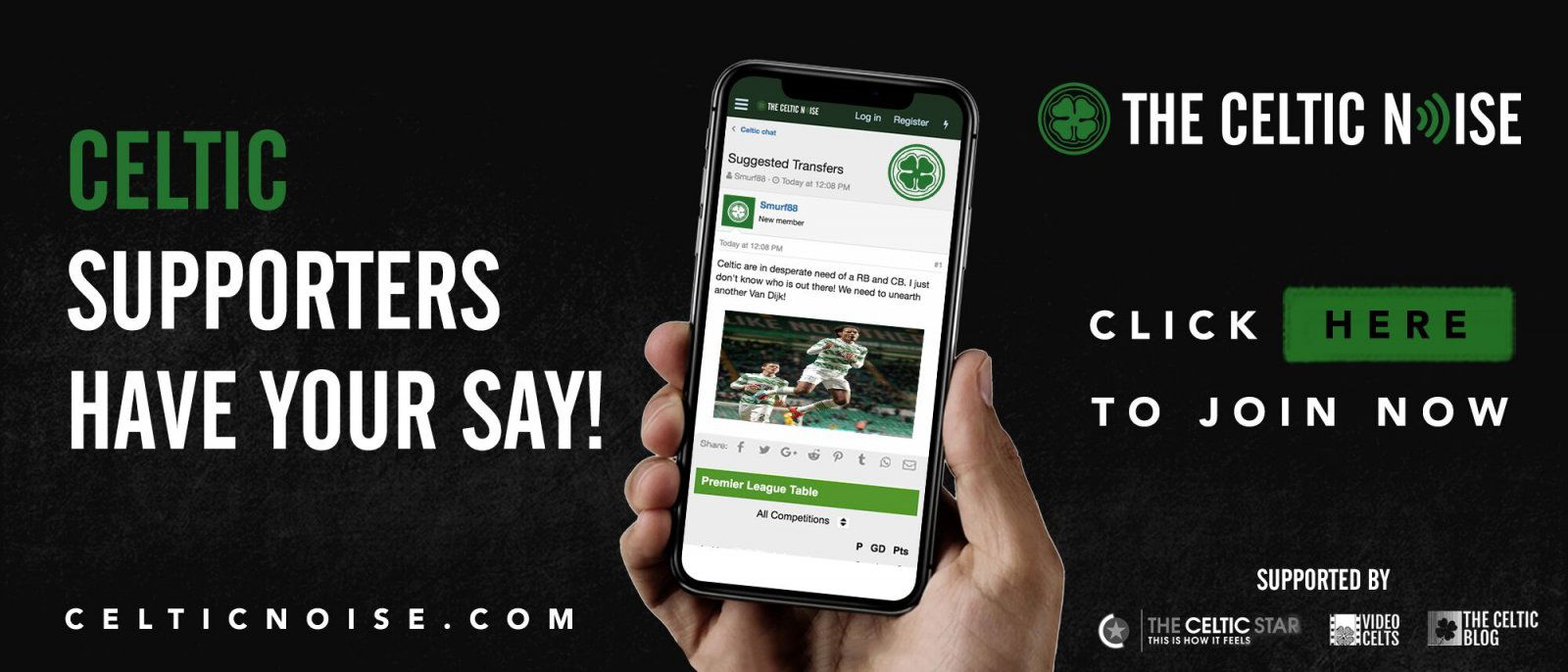 Hartson's handling of the whole "Celtic in crisis" period oozed class, not only in his columns but in his other media appearances.
On TalkSport, when presented with "evidence" that Celtic were in decline, he did not hold back.
"There's just so many Celtic haters out there, it's unbelievable … You're serial winners and you've won a double treble, you've competed in the Champions League group stages for two years, there's 60,000 people at the stadium every single week, there's not a spare seat in the house and Brendan Rodgers has done a remarkable job …. Yes Rodgers is frustrated because he's not been able to sign the players he wanted. But crisis? Come on, do me a favour … People just love to knock winners, don't they?"
Big Bad John has lost none of his ability to hit the back of the net.
The other ex-player who has become a hugely impressive presence in the media is, of course, Michael Stewart.
Anyone who didn't know I was going to say that must be listening to the wrong people. Stewart is head and shoulders above the rest, and that includes many so-called "professional pundits", many of whom are not nearly as smart as they think they are.
Stewart, too, knows what he knows and what he doesn't.
I rarely hear him indulge in speculation and when he does he approaches things in a calm manner.
He is an "evidence based" thinker and not prone to trying to join dots. He knows what 2 plus 2 equals, and it isn't 3. He also understands tactics and systems and can analyse a game as well as anyone. I often wonder why he didn't fancy a gig in coaching or management; he's 37, so he might one day.
I don't agree with him all the time, but I am glad for that because that's how you know someone's honest.
I don't trust anyone in the media who seeks to insult people, nor one who doesn't want to offend anybody.
I thought he was talking crap last season when he said we won at Ibrox because Sevco "took their foot off the gas" … but he was also fulsome in his praise for our taking advantage of the opportunities that came our way that day.
He always gives us a fair shake.
His intervention on the Leigh Griffiths thing today is the only counterpoint to the negativity that is being pumped out about our player. I am sure others in the media feel the same way about how our striker has been treated, they just haven't said it yet. He is not so shy. He might not be everyone in the Scotland set-up's best pal when this ends but he has a job to do and he knows that that job is. He is worthy of our respect for that.
Everyone knows what I think of ex-footballers being given media gigs; most of them simply don't have a clue, and it's an insult to the readers, listeners and viewers to have them in seats that could be filled by people who actually know what they're doing.
But Hartson, Stewart and, yes, Thompson (and he might come off well because Stewart makes him look good; probably not, I do like him) are exceptions to the rule. They are not full of themselves, ex-pros who still crave the limelight.
They take the job seriously, and it shows.
You can discuss this and and all the other stories by signing up at the Celtic Noise forum at the above link. This site is one of the three that has pushed for the forum and we urge all this blog's readers to join it. Show your support for real change in Scottish football, by adding your voice to the debate.