I've been reading a lot of about the environment these past two years, as many regular readers will already be aware.
One of the things I find fascinating is the way our heating planet is affecting global weather systems. There is a complexity to this stuff that is daunting and yet fascinating.
See, nobody knows the mechanics of weather in any detail; scientists may be aware of the conditions which create a hurricane, but the various feedback loops which make one especially dangerous are still only half understood. What is clear is that hurricanes grow out of high pressure systems.
Pressure is something we know all about at Celtic.
To get a hurricane going requires a massive amount of energy, and what started at Celtic Park as a minor squall has been fed, repeatedly, over and over again these past months by a relentless tide of negative coverage in the media. I always half suspected that those doing it would come to regret that. There was always the chance that it would provide the fuel to power the next big Celtic run of wins, the run that would push us on in the quest for eight in a row.
We've been building a head of steam for a few weeks now, and suddenly you can see that something is happening again at the club. We're getting our swagger back. We're getting back into the groove. Even during the game against Kilmarnock – which we lost – you could see that something was starting to happen. As lamentable as the result was, I didn't actually believe we deserved to lose; indeed there were spells in that one where we looked good.
The criticism we got in the aftermath of that one was such that you'd have thought that ours was a team that had crumbled and was plummeting towards a crash. There was hysteria in the air. People were actually speculating that the manager might be sacked.
Sacked. After delivering back to back trebles. Others thought he might resign, and depart with the word "loser" ringing in his ears. That neither of these outcomes was remotely likely appeared not to bother the people writing the stories.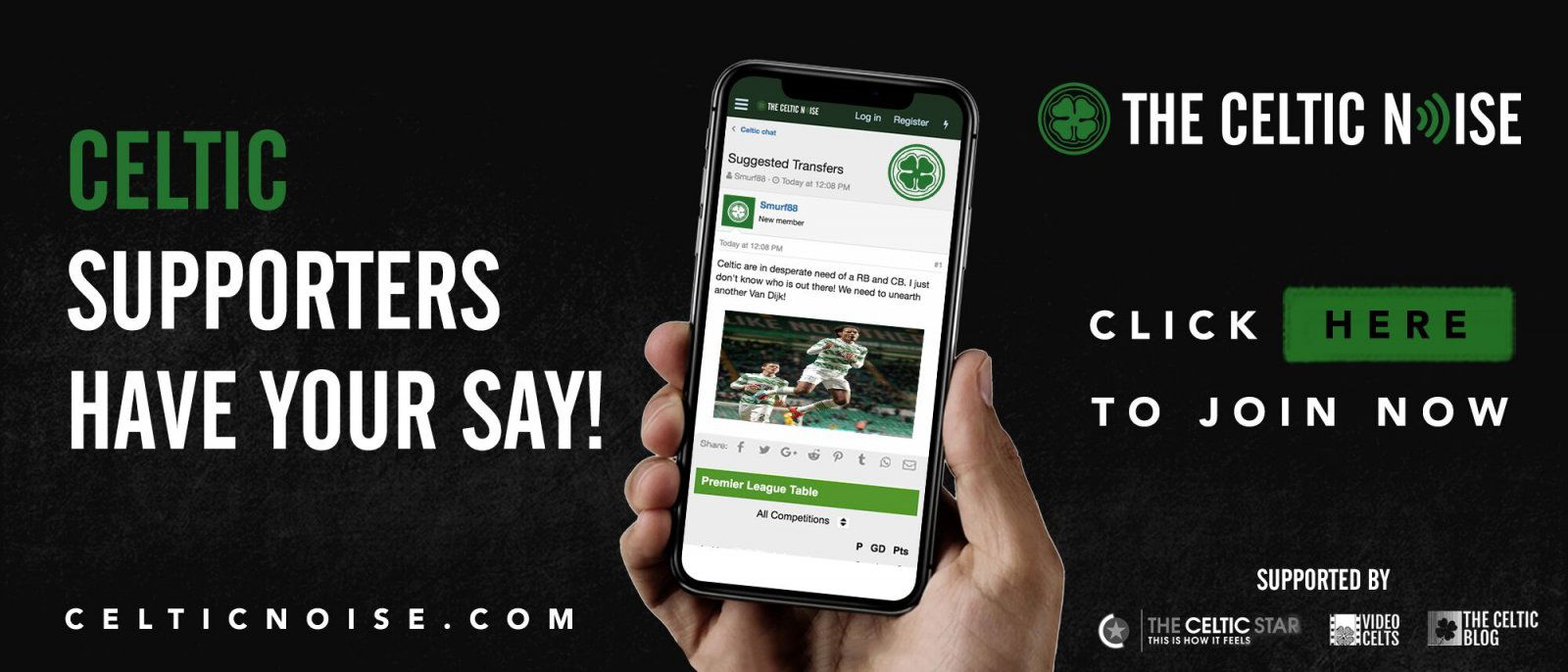 Around that time, something happened inside Celtic Park, something finally broke the tension around the club. And the team started converting all that negative energy into fuel for the season ahead. St Johnstone, in the League Cup, just three days later was labelled a potential banana skin. Going down to ten men didn't help. But that night, something clicked. The performance was better. Players started moving off the ball. We found an extra gear.
If you had to put that match – and the one that followed against Aberdeen – on the hurricane scale they would have been Category 2 storms; capable of moderate damage at landfall. Nothing major, but the signs of something bigger brewing out at sea.
The performance, in the first half, against Salzburg, was excellent. We were easily a Category 3 storm in the first 45 minutes that night; we'd have rolled over any team in the SPL. In the second half, they found their rhythm and we lost some of ours.
And again, the media was gearing up to write about how we'd lost momentum, about how no corner had been turned at all. What hit Perth in the aftermath was nothing less than a Category 5 … what NASA labels "catastrophic"; full force, 157 miles per hour winds, with storm surges higher than 19 feet. It is an apt metaphor for what struck St Johnstone, who were absolutely swamped. The full time score was six, but it could have been a lot more.
Did the international break come at too bad a time for us? Yes and no. It gave some of the players a much needed rest, and it took the pressure off the club and focussed it elsewhere – on McLeish and his ridiculous Scotland tenure. Any fears that the energy might have dissipated were erased at the weekend as we hit four past Hibs, one of the best teams in the league and who took points off us three times in four games in the last campaign.
We've now scored ten in two matches. We've recorded shut-outs in three of the last four domestic games. Our players look focussed and driven and determined again. Europe this week will be a test of how far we've come as a squad, and whether Brendan has learned anything as a manager, but the real games of import are the two domestic fixtures we have next … at the weekend we can book a cup final place. Next midweek we can win our fourth league game in a row for the first time in over a year. The players' heads are up. They look ready for business.
There's a storm front coming.
Scottish football won't know what hits it.
You can discuss this and and all the other stories by signing up at the Celtic Noise forum at the above link. This site is one of the three that has pushed for the forum and we urge all this blog's readers to join it. Show your support for real change in Scottish football, by adding your voice to the debate.