Brendan Rodgers said some things last night with which I profoundly disagreed.
He praised the team for a good performance when I didn't believe that they produced one.
He said that we have a good chance of going through in the group.
At best we have a 50/50 chance, but I wouldn't put the odds quite that high.
We need two home wins and something in Norway. I wonder if this team lacks the character to do any of that.
For all that, I understand exactly why Brendan said what he did; he is protecting his players and that is important, because the players need protection.
With the mounting injury problems we have, some of these guys are going to be thrown into games over the next few weeks – and perhaps even into the team on Sunday – and he wants them mentally up for it.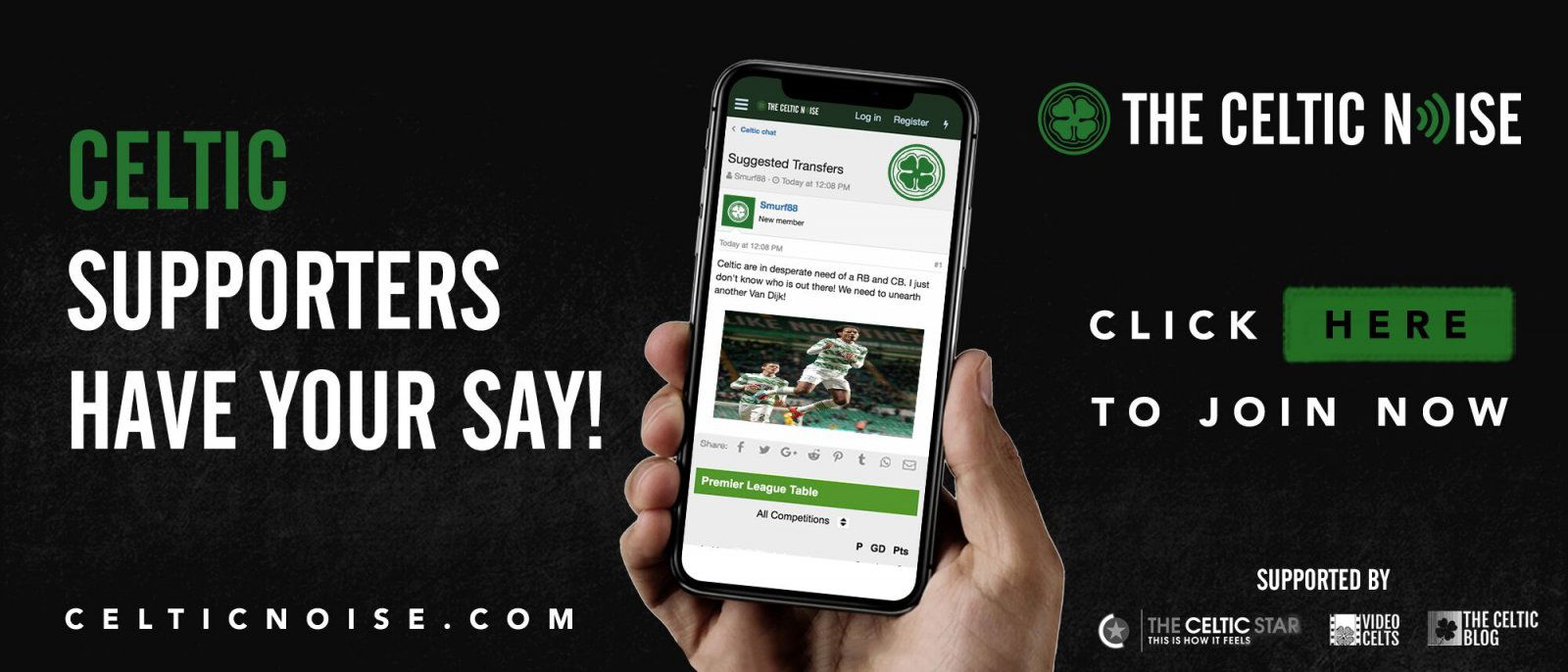 Brendan is just practicing good psychology.
We all know that the media is salivating at the prospect of being able to tear into these guys.
They are shameless about it, absolutely brazen in the manner in which they go about attempting to undermine us in everything we do. The manager has been here long enough to know it, and so the last thing he's going to do is hand the ammunition.
Brendan prioritised last night.
Most people in our support understand this and are perfectly fine with it, and whilst we all have obvious sympathy for the guys who went over there to watch the game we also know that the same people are all most likely going to be at Murrayfield this weekend; if you asked them which game they'd choose to win we know what they'd say.
I found last night's game intensely frustrating. But I am not going to get terribly steamed up over it, because we went into with so many key players out that a big ask in the first place got even bigger and nobody realistically thought it would be anything but a big push uphill to get any sort of result.
We're not making excuses by acknowledging that.
Yes, we do seem mentally weak in Europe and particularly when we go a goal down. Let's put it this way, it isn't a problem that emerged with this team or with Brendan Rodgers as manager. He knows that too, which is why any criticism he does have of these footballers will be kept where it belongs; in house.
Provided, that is, some enterprising little sod doesn't decide to leak it to the press.
You can discuss this and and all the other stories by signing up at the Celtic Noise forum at the above link. This site is one of the three that has pushed for the forum and we urge all this blog's readers to join it. Show your support for real change in Scottish football, by adding your voice to the debate.