The worst thing that ever happened to English football was the huge influx of money into it.
It puffed up some of their teams and their fans far beyond what would ever have been normal. Awash in cash, sides who without it would be provincial sides no-one outside England had ever heard of have convinced themselves that they are giants of the game.
But far worse fates have befallen those clubs who, because of one period of success, believed that before the big money came along. Notts Forest is one example. Aston Villa is another. The fans who remember the "glory days" when those sides were Champions of Europe have had one Hell of a come-down, and it just keeps on sinking. For all that, they and some in the media down there really do believe they are "bigger than Celtic."
If I seem occasionally harsh on local clubs and their fans on this site it is because I am heartily sick and tired of the preening, strutting, peacockery of English football and this assumption that money equals status. Villa have as many European Cups as we have, and Forest has one more than we do, but those clubs are not comparable with ours, not even close.
The stories doing the rounds today about how Brendan Rodgers would be interested in a move to Villa have no basis in fact. That's something in and of itself that really has to be said, but they have no basis in reality either.
Don't let John McGinn's decision confuse you; the media would have you believe, and certain people in England do believe, that he thought Villa was a bigger club. If he did he's a mug, but that's not why he took the decision. He's a young footballer who went there for money.
The decision will probably pay off. For sure, he has the cash and he will almost certainly move on to even more somewhere else, but Aston Villa and clubs like it are fine for players at the start, or the end, of careers … but it's where managers go to die.
I believe there is exactly zero prospect of Brendan Rodgers fancying Aston Villa. The stories doing the rounds have only one of two sources; they are either media inventions or the manager's people are leaking "interest" for God knows what reason.
Either way, I am not remotely concerned because in the first instance it is mischief making which should have no effect on our club. If it's the second option then Celtic should call Rodgers' bluff and sack him. I would not be terribly bothered in that instance if they did because in that scenario everything we've heard is true and he's become a problem we can do without. In that parallel universe, let him head south to the manager's graveyard.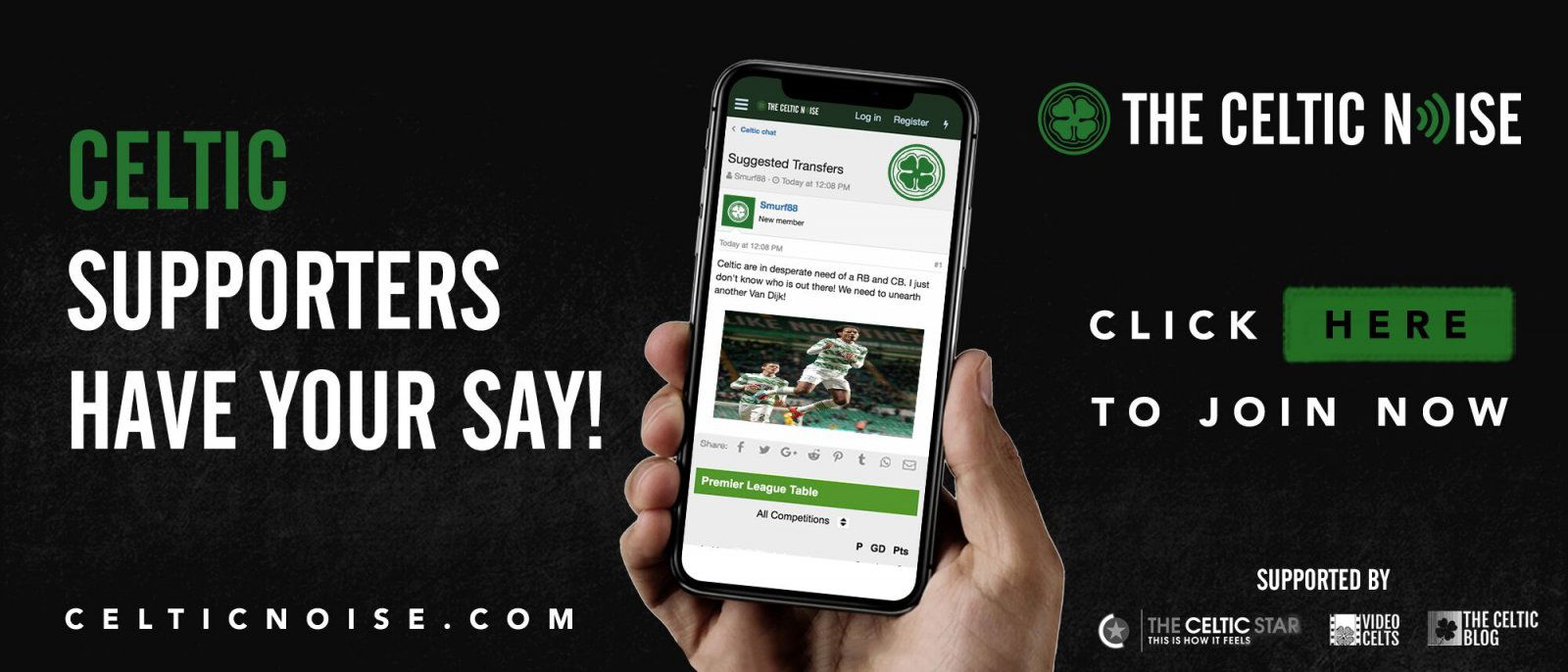 Let's indulge in sheer fantasy for five minutes, and assume all the rumours and innuendos are true, and that the manager is manufacturing his exit. Say he decides to head to Villa. What would the impact be on Celtic? Well, first it would provoke fury amongst the section of the fan-base which believes it all has to be Peter Lawwell's fault.
I would blame both men for it, Lawwell certainly more than Rodgers.
I would not want either to survive the outcome.
But Lawwell would, at least a while.
I know that's not what people want to hear, or believe, but I do believe it myself. He would brass-neck it and gamble that the next appointment would get the fans back onside. He would aim for a crowd pleaser; the risk is that he'd go for a cheap, backward, option like Lennon or Larsson, trying to throw us with a "Celtic minded" name instead of getting the thing right. In most circumstances – and bear in mind, this only happens if the stories and rumours are right – our form would improve as uncertainty departs with Rodgers.
Whether the CEO could stay in post long term would depend on how comfortable we settled into a new managerial tenure.
Rodgers could convince himself that with friends in the media, and those seeking to widen the splits in the Celtic support, that he could get away with such a move by painting it as having no choice due to working conditions inside Celtic Park; nobody would buy that.
The press up here would write it, but in every editorial they would say that he was being challenged finally and cracked under the pressure. All the Scottish outlets, and some sections of the media down south, would say that Gerrard had bested him and he couldn't handle it.
And when the end came – and it would inevitably be a disastrous end, Villa has had eight managers in eight years – his reputation would be in shreds and his career would be over. There would be no corresponding offer from China either.
I cannot say this enough times; even if Rodgers has had it at Celtic Park and he wants to go he has no option but to hang around until this season ends, and even then he has to go out a winner. If he walks, or blows eight in a row, his standing in the game will never recover.
People will accuse him of being a bottler or being a loser.
We're in a place now at Celtic where have a genuine chance of writing a new history.
If we get eight nine is virtually a done deal. If we get nine then I think ten is a certainty; no Celtic team will ever give more, or work harder. But in order to do it, we need people at Celtic who are fully committed, all the way, and put the club before their own egos.
Nobody who fancies life at Aston Villa more than making history here would tick those particular boxes. Brendan Rodgers is more than that. He is better than that. There is no question in my mind that he would refuse such an offer if it was made.
You can discuss this and and all the other stories by signing up at the Celtic Noise forum at the above link. This site is one of the three that has pushed for the forum and we urge all this blog's readers to join it. Show your support for real change in Scottish football, by adding your voice to the debate.