The BBC asked Brendan Rodgers, at the end of a game in which we'd scored six times, if he's leaving Celtic to go to Aston Villa. Rodgers shut the question down with typical diplomacy, paying respect to the Birmingham club whilst reiterating his commitment to Celtic.
That ends another round of nonsensical speculation.
Or it should at least.
The fact the BBC even attempted to draw a comment out of him just goes to show how anti-Celtic the thinking amidst much of the Corporation is.
Consider what they did today; they actually asked the manager of this country's top team if he was thinking about leaving for a job in England's second tier.
Their foaming at the mouth glee at the prospect of something that would be so monumentally damaging to the reputation of our national game … it is astonishing.
Why in God's name would Brendan, or any decent manager, want that job?
No-one is leaving Celtic to go to a club languishing mid-table in the Championship.
That the BBC appears not to know this is frankly deranged.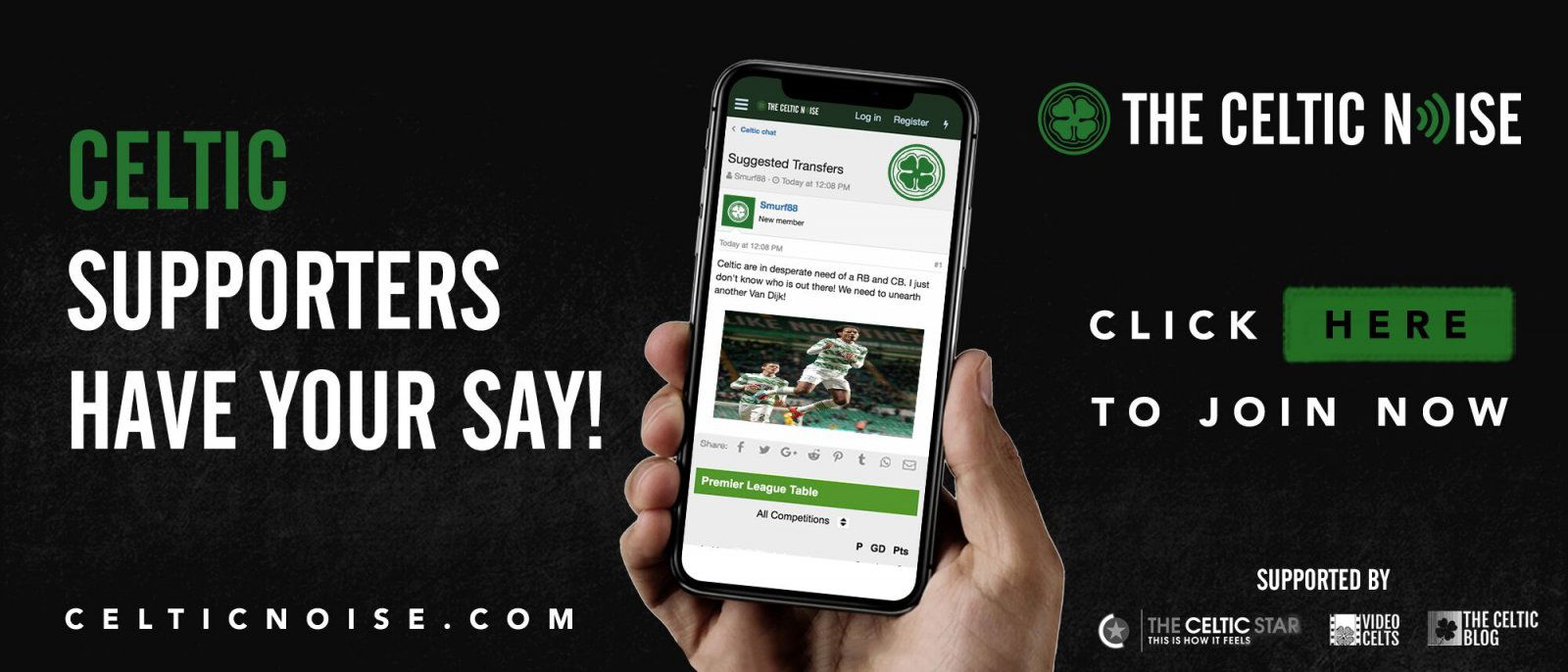 The BBC has become so determined to make problems at Celtic where there are none that they allowed Boyd an entire interview to broadcast how ignorant he is and how little he knows yesterday. I'm not even going to cover the generalities of it, except to say that his attempts to paint a picture of a fractured Celtic dressing room were scotched today by one of our players, Callum McGregor, who said simply that everyone at Parkhead knows these stories are garbage and everyone believes in what we're trying to do. End of.
Still the BBC proceeded with its stunt. Still they asked a ludicrous question to which every sane person already knew the answer. This is what they do, constantly. BBC Radio Scotland has so many ex-Ibrox players on its books now they might as well call it Radio OldCo Rangers and have done with it. It really is atrocious.
Today there is actual news being generated.
They could have asked Craig Levein, for example, exactly why he decided to re-arrange the playing style that had made his team unbeaten prior to going to Ibrox today; the tactics he did select were so baffling not a single Radio Scotland commentator could tell you what their formation was; within 25 minutes of the kick-off they were down 3-0, a wholly predictable outcome the minute I heard what he had done.
But of course, that might interfere with the "Steven Gerrard: Tactical Genius" narrative, which is all they have left with the "Celtic in Crisis" one in ruins.
Another shameful and shameless display from "the national broadcaster."
After yesterday's Boyd piece, "national joke" is a better term for them.
You can discuss this and and all the other stories by signing up at the Celtic Noise forum at the above link. This site is one of the three that has pushed for the forum and we urge all this blog's readers to join it. Show your support for real change in Scottish football, by adding your voice to the debate.