Celtic today announced that they are "proudly" supporting the latest campaign from Show Racism The Red Card.
Under normal circumstances I would be delighted that our club had pledged itself to a anti-racism initiative. But I cannot support anything that originates at that particular organisation, because that particular organisation is unworthy of it.
Show Racism The Red Card Scotland libelled our manager earlier this season, when they twisted his words to accuse him of excusing racist abuse.
It came after a series of unfounded allegations from Shay Logan, in a blatant attempt to wind up our fans and grab some easily headlines.
No proof was offered in support of his claims, either at the time or since.
No investigation has ever been launched by the league bodies, the clubs or the police, none of whom take the allegation remotely seriously.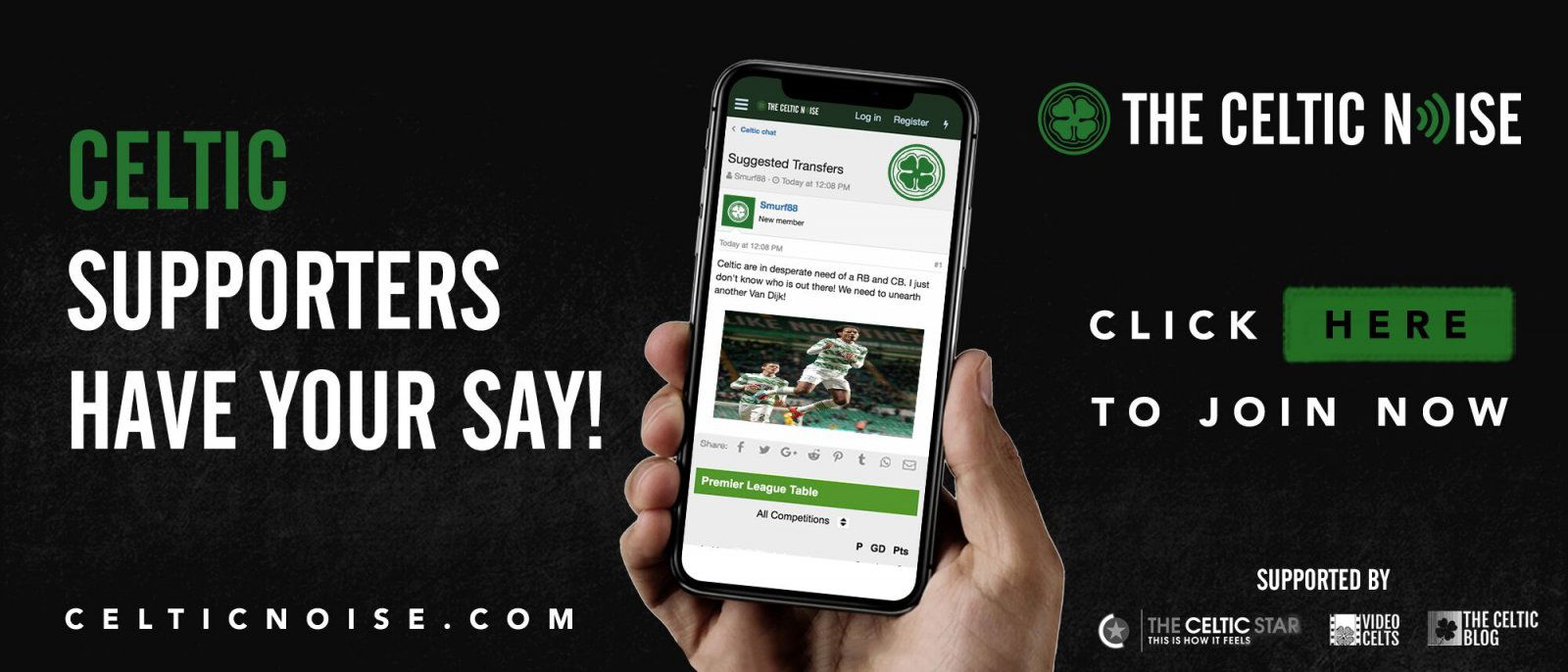 In the aftermath of Logan's interview, Brendan was asked for his view on the claims and he dismissed the characterisation of our fans as racist. Dismissed it. He did not accept the premise of the question because he does not accept that our fans can be portrayed that way.
Talking of the general abuse that Logan gets from our supporters, he said that the player enjoys winding them up. Indeed his red card at the end of last season was for doing exactly that … Rodgers said he brings the stick on himself.
Show Racism The Red Card Scotland used those comments to accuse Rodgers of defending racist chanting.
Even mainstream journalists were horrified by that suggestion with a number of them, including Neil Cameron of the Herald and Evening Times, tweeting their disbelief. People close to the manager hinted that he was considering his legal options.
This came just a year after Phil Mac Giolla Bhain considered doing the same, after the organisation had similarly smeared him in public and in private. In the aftermath of doing so, they invited a group of Sevco supporter reps for tea and biscuits to thank them for dishing the dirt on a journalist they hate for his background and his exploration of issues involving their club.
Nobody wants to sue an anti-racism charity – which would effectively put it out of business – and I suspect that's the only reason neither Brendan nor Phil did so. But their credibility amongst our supporters was eradicated at a stroke.
Yesterday, the SFA announced that it was nominating Paul Gascoigne for the Hall of Fame.
Amongst his many sins, Gascoigne admitted to racially abusing his own bodyguard, amongst others.
Where is SRTRC's condemnation of this decision?
As on so many other occasions, they are perfectly happy ignoring a genuine issue of concern whilst shooting at what they perceive to be easier targets.
Our club does an awful lot of this, pandering to civic organisations that gratuitously offend us whilst cowering in front of the rabid contingent at other clubs.
And that's why we look like an easy target in the first place.
You can discuss this and and all the other stories by signing up at the Celtic Noise forum at the above link. This site is one of the three that has pushed for the forum and we urge all this blog's readers to join it. Show your support for real change in Scottish football, by adding your voice to the debate.