One of my pet hates, and it's one I know I share with many thousands of other fans, is our "friends" in the media and the way they seem to thrive on regularly, and persistently, doing us down. The most obvious one is Chris Sutton, who I've mentioned before and seems, these days, to be almost boundlessly negative.
He criticises everything we do.
Some are willing to forgive Sutton because he still genuinely loves the club, but I can tell you that he's not terribly popular inside Celtic Park for the way he constantly berates people. His relentless second guessing of the manager is almost funny in someone who's own career in the dugout lasted a mere 50 games (and a 28% win ratio) at Lincoln City.
But in midweek Sutton was at least measured and calm, in stark contrast to the hysterical performances elsewhere.
In the last seven days we've been subjected to scorching attack from attention seeking Kris Commons, the usual pitiful snarking of Andy Walker, Alan Rough's trolling on TalkSport and a deranged article in the red-top that redefined the words "down market; I refer of course to the clown Charlie Nicholas, a man reduced to writing for The Daily Star … which is quite embarrassing when you consider that low IQ Kris Boyd at least managed a gig at The Sun.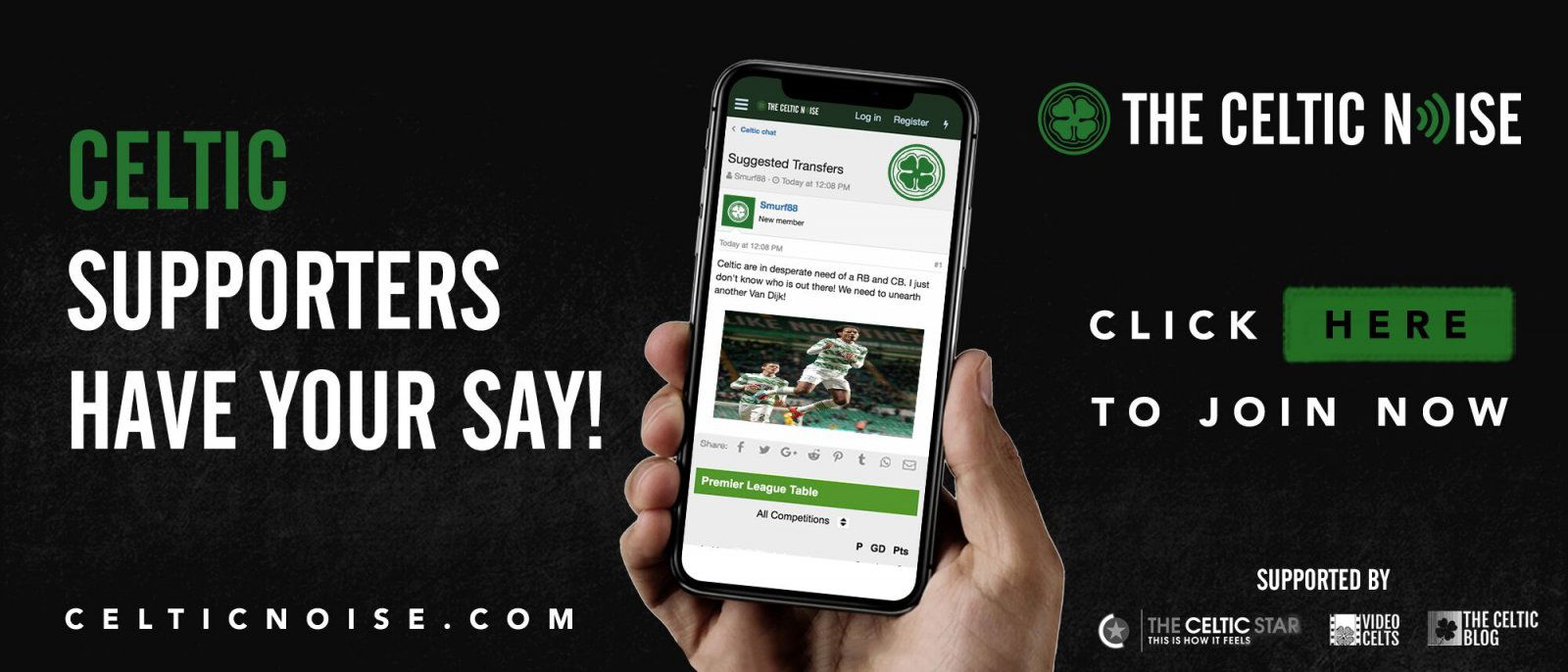 The performances of these people, and the way they seem to go looking for reasons to be critical even where none exist, is all the more remarkable when you consider the unashamed way that ex Ibrox players bum their club up in the media even in times of the most horrendous crisis. They are gleeful right now over the latest "turning of the corner"; it's less than a week since Livingston beat them without breaking sweat.
I am not suggesting that Celtic fans want sycophantic coverage; as I've said, one of the things many like about Sutton is that he coaches his criticism in a way that reminds you of how much he cares about the club. But John Hartson manages to be far more measured, and thus I find his comments far more worth listening to. He knows there's a time to be critical, but never goes off the deep end.
With the others, with Nicholas and Walker in particular, what comes out of their mouths more often than not is anti-Celtic bile.
We don't expect that from our former footballers, or we shouldn't have to.
It's all too easy, too, to say that in order to keep their media jobs they have to give us a hard time … it's simply not true.
David Hay is a club ambassador but he also writes for The Evening Times, and he manages to combine both those things without constantly jabbing at us.
Celtic fans are sick of people whose names would barely be known without our club trying to build their media careers on whipping us without mercy.
In the case of Nicholas, we ought never to have expected it, because he's always been a self-serving prat who couldn't wait to get out of Celtic Park the first time. Walker would be an unknown without us and we gave Commons the best years of his career.
He should take a leaf out of his good lady's book; she is ruthlessly protective of Celtic and would defend us to the death.
Our critics have been lining up to take shots at us all through the campaign so far. We expect that from most of the press. It is shocking how few of our ex players can muster even the pretence of respect or loyalty for the jersey they once wore.
You can discuss this and and all the other stories by signing up at the Celtic Noise forum at the above link. This site is one of the three that has pushed for the forum and we urge all this blog's readers to join it. Show your support for real change in Scottish football, by adding your voice to the debate.