Incredible. A year after telling Celtic that we had to "move on" from historical issues in Scottish football, Stewart Milne of Aberdeen has finally decided he doesn't like the governing bodies and how they make decisions. He wants a summit on it.
His turnaround is amazing. It's actually the proof of what this site has been writing a long time now, that fan anger – and Aberdeen fans are furious at how the game is run – can move even the people who are most closed minded to change. Milne's statement, which he released today, is about pure and simple backside covering and self-interest.
"It's imperative," his statement, on the Aberdeen website reads, "that we get everyone with a vested interest together, sooner rather than later, in order that future decisions can be clearly explained to the fans who must always be the main consideration."
His sudden conversion to the cause of "transparency and openness" and the rights of fans to know how decisions are made is suspect at best … but that's not to say that it shouldn't be welcomed. We should celebrate his Damascene turnaround, and I'm sure we do.
We should also call his bluff. Celtic should renew their call for a full inquiry into goings on at Hampden and push for the review that will shake things up. Milne no longer wants to "move on" it seems, and that's good news if he means it.
Let's find out.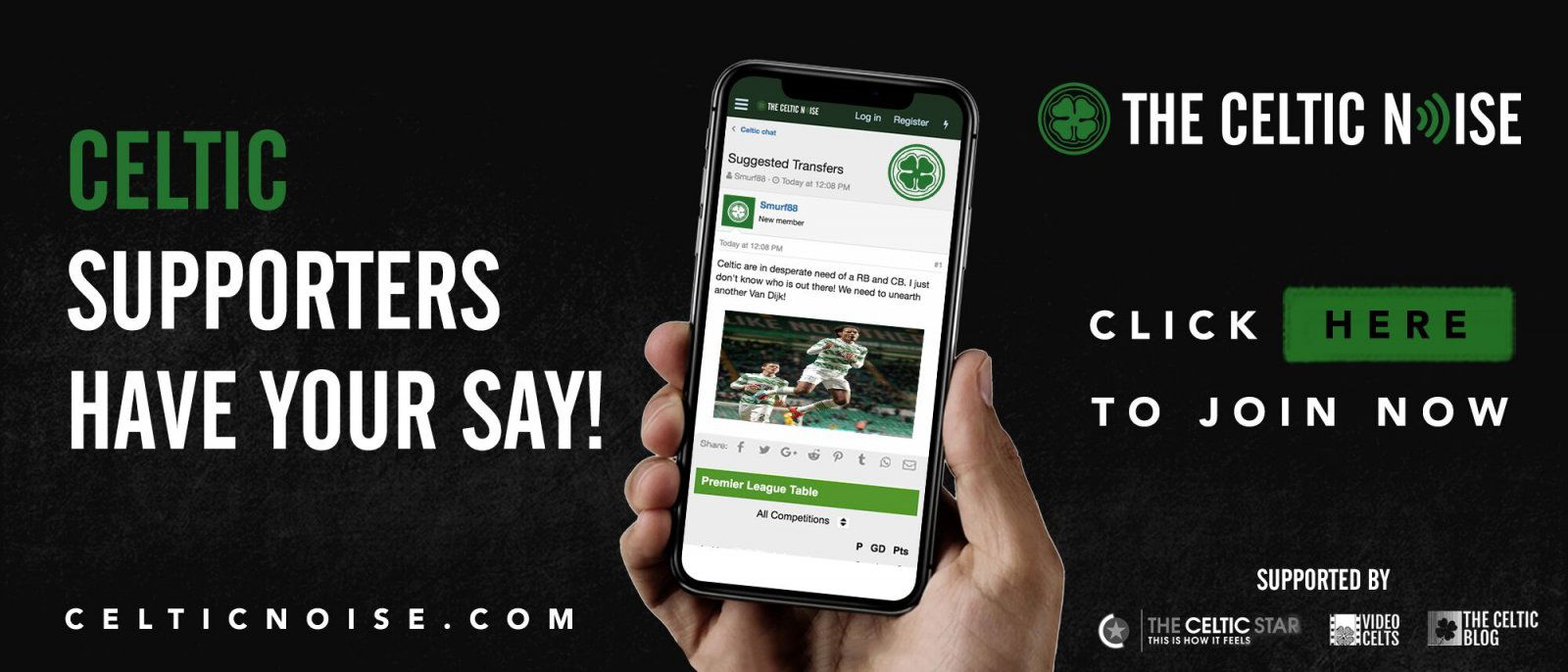 We all know that Aberdeen fans are not only angry at recent decisions and how they were taken, but they have a deep distrust of the governing bodies as a whole and are wholly supportive of the very investigation Celtic has been calling for.
Milne was, if you remember, one of the people most vehemently opposed to it. We could spend an age speculating on his reasons for that, or on what his change of heart has been prompted by … I would rather we took advantage of the moment instead.
The League Cup semi-final fiasco has given us a window for getting things done. Three of the four clubs at the centre of it have serious concerns about the whole process and at least two are still angry at certain matters which have arisen with the new arrangements. When she's done slagging Celtic for doing no more than she was doing at the start, I am sure even Ann Budge will realise that there are problems here that go beyond where and when games are played.
Hearts fans, too, want to see changes and their rival fans across the city, although not involved in the semi-final dispute, have long been allies of ours in this fight even if Petrie, their chairman, can't see past clawing his way up the SFA's greasy pole.
It's clear that there are opportunities in this moment, if clubs are serious about getting reforms. Milne has opened a door he had hitherto wanted closed. Celtic were the ones who were pushing on that door in the first place. If we're not calling him out here, and using this chance to press for the things we want and know must happen, then the people running our club have more to answer for than just a failure to back the manager in the last window.
If we're not jumping on this then I don't know what the Hell we are waiting for.
You can discuss this and and all the other stories by signing up at the Celtic Noise forum at the above link. This site is one of the three that has pushed for the forum and we urge all this blog's readers to join it. Show your support for real change in Scottish football, by adding your voice to the debate.