David Moyes' name has been doing the rounds a lot on Celtic cyberspace and I have refrained from writing anything directly on the rumours.
Because they aren't news and I have no interest in spreading a rumour that will pose only as a distraction.
Moyes' latest round of media interviews has firmly put paid to my keeping quiet on him.
David Moyes used to be a top class manager.
In May last year I wrote a very sympathetic piece about him.
But since then he's slid in my estimation. He hasn't blotted his copybook as much as he's flushed it down the pan.
Now reduced to nothing but a peripheral figure in the game, he's telling the press that he would take the job at Celtic Park and at Ibrox – that alone ought to be a disqualifier – and would love to return to Scotland … but only after another crack at the EPL.
Well good luck to him with that; my feeling is that it'll end the way his last crack at English football did. Total failure. And much the same way as the crack he had before. Total failure. That's what Moyes is now. That's his career trajectory.
To Moyes, we're a second rate option.
To me, that's all Moyes would ever be to Celtic.
A second rate boss. Those who've been busily spreading the suggestion that he might be our next manager even seem perversely aware that they're stoking fear … that may be the wrong word but the sentiment is right. The choice would not be popular at all.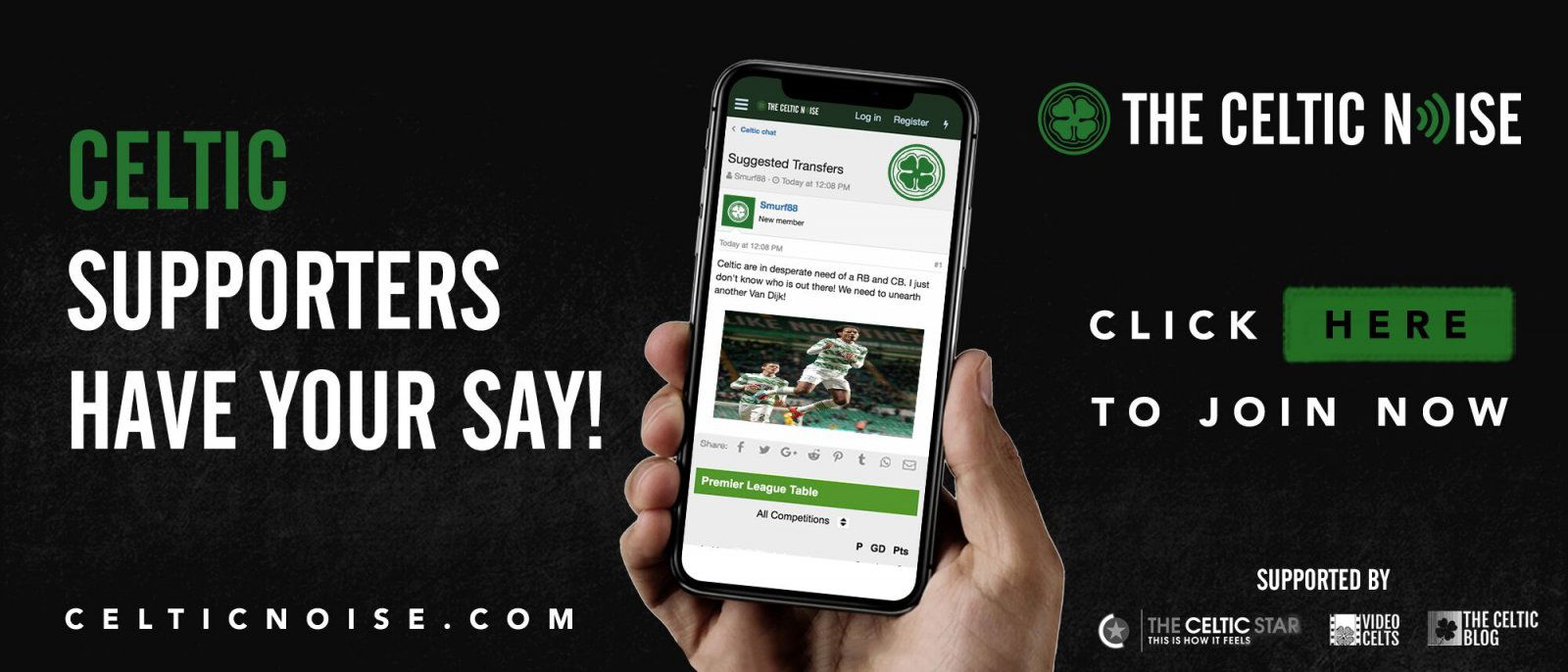 I don't want Moyes or any of his ilk – the serial failures who have "profile" – anywhere near Celtic Park. We're nobody's second choice either, and that Moyes thinks it would be some great honour he'd be doing us shows how up his own backside – with little to credit him – that he actually is.
Brendan Rodgers will depart our club at some point, whether it's in a shock early exit or when his contract is finished. I am mentally prepared for it. A lot of uncertainty and doubt will depart with him when he does, which is why I won't view it as a crisis moment.
As long as we get his replacement right – and that means staying away from Moyes, Lennon, Larsson, Clarke, Keane and a cadre of other stupid names who would take us backwards – I may even welcome it. I wrote on this blog recently that the guy I'd go for is Robert Martinez.
But it's a decision we're a long way from having to make.
Brendan says he'll be here for ten in a row and that's where the focus should be. Not for Moyes though; instead he's putting himself forward in this shabby manner, almost as if he's advertising his availability, maybe, possibly, perhaps, if the timing suits him, at a point when Brendan appears to be wavering.
It tells you what he's all about; shameless self promotion, to burnish a tatty product which nobody right now wants to buy.
The job is too big for him.
The club is too good for him.
When the time comes for making this decision I wouldn't even let him into the car park.
You can discuss this and and all the other stories by signing up at the Celtic Noise forum at the above link. This site is one of the three that has pushed for the forum and we urge all this blog's readers to join it. Show your support for real change in Scottish football, by adding your voice to the debate.