Yesterday we witnessed one of the best individual displays by a Celtic player in a long, long time as my namesake destroyed St Johnstone with four goals in the first half. He was magnificent, almost unplayable.
The display was flawless, and he took each and every one of the goals brilliantly.
If he could do that on a regular basis he'd be untouchable.
Kris Commons, appearing irked by Boyd's media prominence and clearly fancying the Idiot's Idiot tag for himself, was heralding it as bad news in his colouring in column at The Daily Mail today. He believes Forrest – who has just signed a new contract – will be off if he keeps that form up because a "big club" will spot his talent and try to buy him.
This is exactly the kind of thing I was writing about at the weekend when I talked about the flagrant disloyalty shown by some of our ex-players. Only someone looking for negativity could write such garbage and hand it to an editor for publication.
Forrest's talent was well known before the weekend. Indeed, it's known to all of us.
Consistency has ever been his problem, that and the final ball.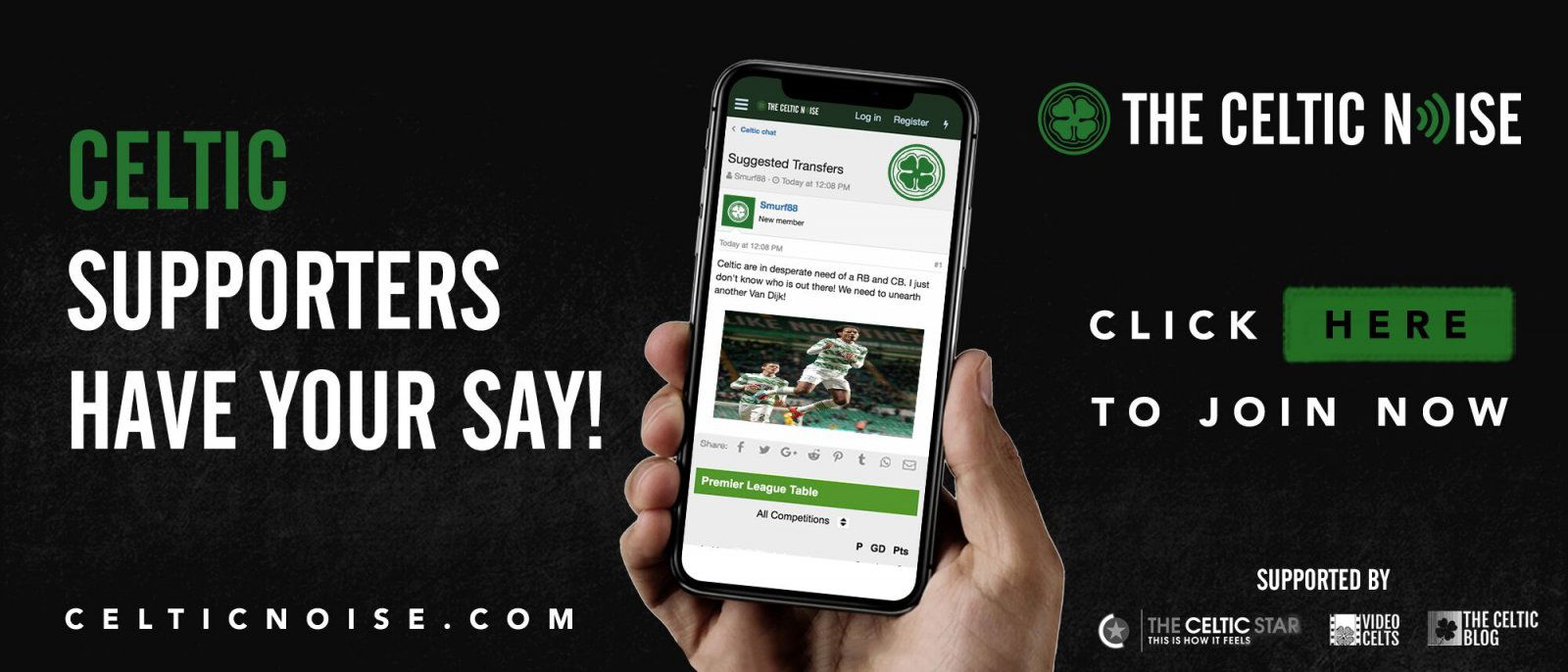 I have long wondered if these problems are caused by his playing out of position.
I have long wondered if Forrest isn't a striker who managers have lazily dubbed a winger because of good close control and his electric pace.
This is not the first time he's proved that he knows where the net is. If played there regularly, and that part of his game was developed more, what a player we might have on our hands, an even better one than the one we saw yesterday.
Forrest can get past players and he knows how to score goals. If we found a player who could play wide right instead of him, would we benefit from making him a number nine? Is that his future in the team? He's 27, but he's played there before and done well … the only issue might be his similarity to Leigh Griffiths. They have the same physicality, neither capable of playing as the kind of front man who can hold the ball up for others.
I suspect we'll find out in this campaign. I suspect that if Leigh or Odsonne gets injured, and the manager wants to continue with the two-up-front system which paid off so splendidly yesterday that Forrest will more and more come to occupy the striking role.
You can discuss this and and all the other stories by signing up at the Celtic Noise forum at the above link. This site is one of the three that has pushed for the forum and we urge all this blog's readers to join it. Show your support for real change in Scottish football, by adding your voice to the debate.