As Joe McHugh over on VideoCelts has pointed out today, Kris Boyd has an obsession with Celtic, and as he is a moron and someone who's pretty self-absorbed on top of that, those things are not a great combination. In fact, they're an awful one.
Boyd will double-down on his nonsense this week. I fully expect it.
I was glad to see that although the players were willing to slap him down that Brendan didn't; what the manager did point out is that our squad is far too big, and it is. There are a lot of people – Allan, Commper, De Vries – who are just not going to get games at all … and they should be moved on.
Allan would have gone back to Hibs, on loan if not on a permanent deal, had Petrie not wanted to twist our tails over the John McGinn thing.
I don't know why we don't just come to some sort of agreement with Commper and De Vries and move them out the door.
There are other players in and around the squad who we will need in an emergency; Gamboa, Christie, Izzy, Hayes.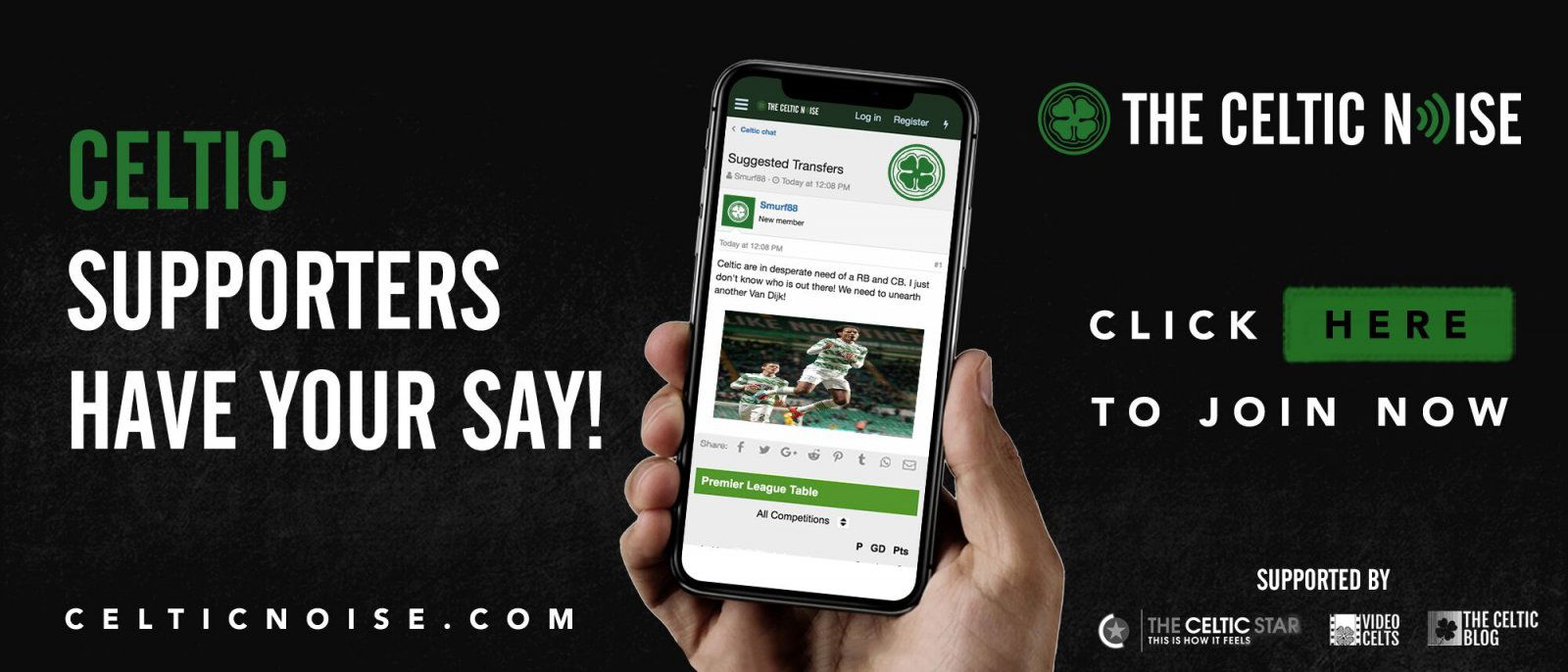 There are some who are first team footballers who haven't been able to crack the starting eleven, like Morgan and Eboue.
Some have fallen out of the manager's plans a little, like Scott Sinclair.
Bitton is injured, but is a first team regular when fit. There is no earthly way the manager does not have plans for him.
What Brendan said to us all yesterday was really nothing new; everyone at Celtic Park knows that the squad has too many players who are not only not playing but who are not likely to play. This has been clear for many months; indeed one of the surprises of the summer window was not in how few quality signings we made but in how little dreck we moved on.
We all knew there would need to be players moving on, and it does not take a genius to realise that those who are there and not featuring in the team might not like it. Boyd will cling to that like a drowning man grabbing a rubber ring,
This is international week so not much will be going on. It's the time when rumours and craziness are rifest in the media because they have damn all else to write about. The manager scotched the Villa rumour yesterday but I expect it to keep raising its ugly head regardless.
Boyd will indulge in his usual stirring because that's what Kris Boyd does. He cannot leave things alone, and Celtic's storming win yesterday will only make him more determined to push his way into the story … and we are the story of the weekend.
Celtic are back. That drives these people crazier than anything does.
You can discuss this and and all the other stories by signing up at the Celtic Noise forum at the above link. This site is one of the three that has pushed for the forum and we urge all this blog's readers to join it. Show your support for real change in Scottish football, by adding your voice to the debate.