Peter Grant did his level best to downplay the split. Leigh Griffiths denied that there was one. Both spoke about how well the conversations between player and manager had gone. Both tried to put a good face on something we knew was broken.
Grant and Griffiths tried, at least, to limit the fallout of Leigh's withdrawal from the Scotland squad. We all suspect that the player just can't stomach playing for McLeish, that the relationship has been damaged by the ex-Ibrox boss's public behaviour towards him, but professionalism, and the quest to build a unified group, came first.
And those two tried to present that impression.
Those two men, and those around them, have tried to save Alex McLeish's blushes and make out that everything in the garden of Scotland's national team is rosy. They got their statements out. They made their play in the interests of the team, and the nation.
And in a single interview, the egomaniac in the dugout blew it all apart in a fashion Donald Trump himself would have considered one of his greatest hits. McLeish is not interested in squad cohesion or in presenting a united front. He has alienated and isolated Griffiths by his previous comments and deeds. He has no intention of making peace now.
Alex McLeish is a wrecker. The longer he stays in the job the clearer it becomes that he will do tremendous damage before he is finished. He will leave our national squad in fragments before he is ushered out the door with another payoff he does not deserve.
His conduct so far has been that of someone who has no interest in mending fences or building bridges unless the first close off Celtic and the second lead to Ibrox. Yes, I am saying this is bias but that's only part of it.
McLeish has been out of the game too long. He is one of those managers who believes that the title confers the right to intimidate and bully those around him. He has tried to do that with the best striker in his squad, and Griffiths will not tolerate it.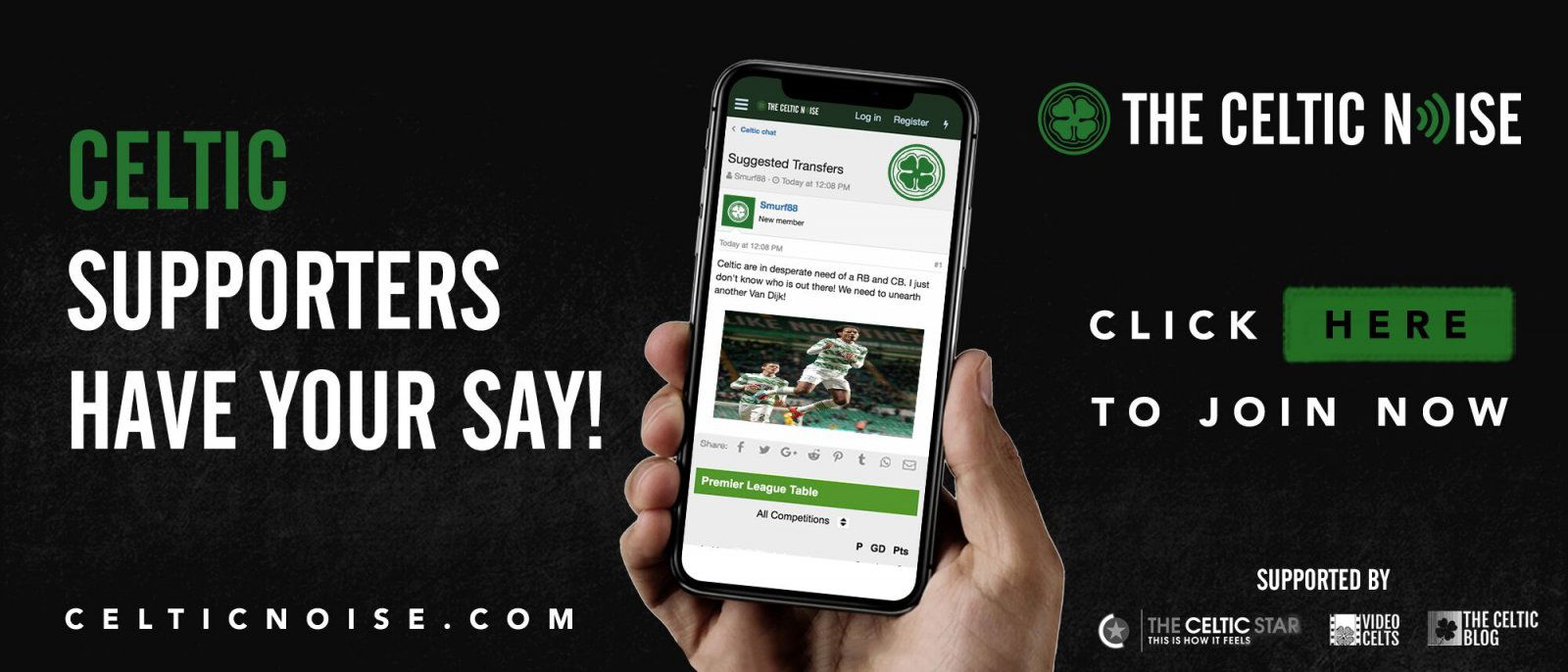 McLeish has viewed our player's predicament through the lens of what's happened to him at Celtic; he figures that if Brendan Rodgers can drop Griffiths at will then why shouldn't he do the same? He has perhaps forgotten, or chooses not to recognise, that Leigh was part of a squad where there was a better footballer in front of him in the queue.
No such player of calibre is waiting in the wings here, not even close.
Griffiths is the best he has, and by miles.
When Brendan has dropped Leigh he has at least treated the player with compassion and understanding. Even on the day of one his greatest triumphs – the first 5-1 win over Sevco, which Griffiths sat out with an injury, giving Dembele his chance to shine – he spared a thought for the striker.
"Who needs Leigh Griffiths?" a Sky journalist asked him at full time.
And Brendan's reaction was anger, not agreement.
Contrast that with McLeish's gloating over Naismith scoring against lowly Albania.
Brendan's comments about Leigh's fitness have been coached in wanting to make the player a more complete footballer. He has worked tirelessly on building a relationship that works. Leigh's decision to sign a new deal proves that it does.
McLeish, on the other hand, has been gratuitously offensive, dropping Leigh and then publicly trying to shame him. The player knows the difference; one is a mark of respect, the other is a mark of disrespect. One is about the good of the unit. The other is about a manager trying to express his dominion over the unit.
And any manager who tries to inspire fear like that is not a leader at all.
He is a puffed up nobody with a big title.
McLeish is a small man in a job that, even accounting for Scotland's decline, is way too big for him.
Football has moved on from the time when he was last in the dugout. His appointment was an unbelievable retrograde step for a country that needed someone forward thinking, who could bring new ideas, who would boost our chances of qualifying for a major finals again. What we got instead was a shameful sop to those in the SFA who hankered after an Ibrox connection as a counterweight to the tenure of Gordon Strachan.
Do not forget that their other option was Walter Smith.
It is clear from that shortlist just who they intended to please, and it wasn't the Tartan Army.
McLeish says that Leigh's withdrawal had jeopardised his chances of being selected next time.
He agreed with the journalist who asked if Griffiths was risking his Scotland career; actually, McLeish, he is gambling with yours. The one thing that cannot be guaranteed is your own survival past the next handful of games. If other Celtic players, in solidarity with their team-mate, decide they're pulling out of the national setup as well, then it's over.
Do not be surprised if that's the outcome.
Do not be surprised if it's McLeish himself who incites that deadly showdown. The way he is behaving is nothing short of a disgrace.
Even when he was offered an out by the player and one of his coaches, a way to defuse this issue in public and appeal for unity and calm behind the scenes, he has been unable to simply act like a professional. Well on his own head be it.
Not only is this risking his relationship with the player and others in his squad, but his intransigence has been noted by the people who matter most and who hold his future in this job in their hands; a mere 17,500 of them turned up for the Albania game … the Tartan Army has already made its feelings on this guy pretty clear.
They know this confrontation with Griffiths was needless, and reckless, and they will recognise this latest chapter for what it is; a further example of McLeish's unfitness to lead. He is provoking a battle with them that he definitely cannot win.
You can discuss this and and all the other stories by signing up at the Celtic Noise forum at the above link. This site is one of the three that has pushed for the forum and we urge all this blog's readers to join it. Show your support for real change in Scottish football, by adding your voice to the debate.