This will be a quiet week for us fans. I'm sure there'll be stories, but for the most part it will be a calm period.
That's good, actually, because from next Saturday onward the madness starts for real.
Our team will play three matches in eight days, all of them big ones, all of them tough ones, and at the end of it we're going to know some things.
Next weekend it's Hibs, at home, in the league.
Win that and we've got three wins in a row. One more would break this horrible run of failing to win four on the bounce. I'd call this a major match and the one against Dundee on Wednesday 31st an equally important game because of that record. I think once we've won four in a row the pressure will lift a lot.
But between Hibs and Dundee are two other games, of course, one against RB Leipzig in Germany and the other at Murrayfield against Hearts. Neither will be easy. Both will test us. Hibs, Leipzig and Hearts are going to tell us whether or not the corner has been turned.
Three games in three different competitions; on this, seasons are made.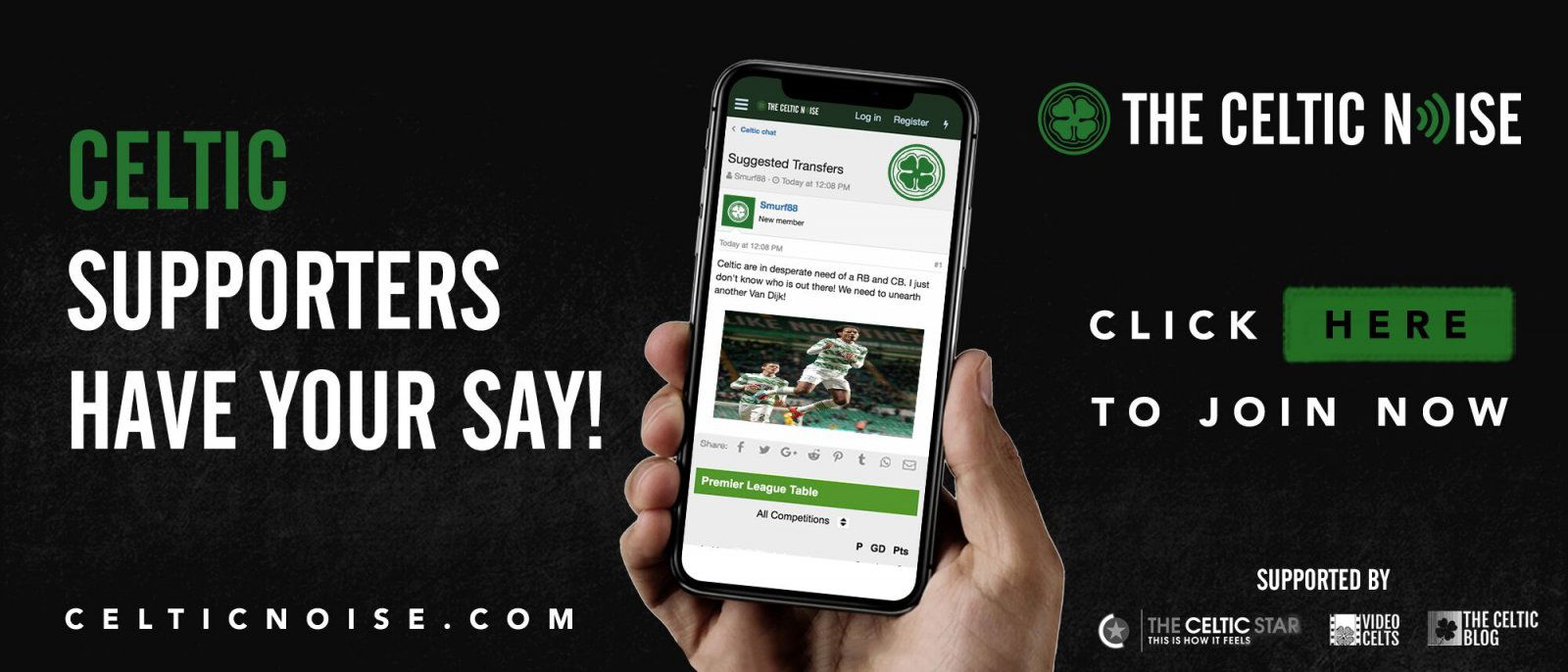 Obviously, because of our slow start and that dire record of not having won four in a row since the Invincible campaign, I prioritise the league game. I'd like us to be top by New Year, because if we've navigated November and December and all the games we have to play in those two months then really, who's going to be able to stop us in the run-in?
But equally, the League Cup is our trophy.
We are the holders. Anyone who wants it is going to have to rip it out of our hands, and on top of that it's the first trophy of the season. Win that and the treble-treble is on. It's what our so-called rivals fear above all. There is an important psychological aspect to our continuing dominance of this competition. Not only will it extend our winning run in the trophy count to seven out of seven for Brendan, but our rivals will watch enviously and mark off another January-December without a major honour.
Leipzig is the less important of the three, in my view, but even then you hope that we can take something from it. Because the media is already going on about the away record, and they don't think we can qualify from the group as things stand. If we prove them wrong and get even a point from that match we've got a fine chance.
Win the home matches after that and we should be good, not to mention that you'd still fancy us to get a point in Rosenborg.
These games present us with different challenges, and I wonder if the manager will pick different teams and tactics for them.
Our players know how important those eight days are, and will be up for it and no question. Win the domestic games and even get a draw in the European tie and all the talk of a club in collapse will cease … and they'll fear us again.
You can discuss this and and all the other stories by signing up at the Celtic Noise forum at the above link. This site is one of the three that has pushed for the forum and we urge all this blog's readers to join it. Show your support for real change in Scottish football, by adding your voice to the debate.