Today, in the House Of Commons, Phil Hammond stood up and declared that "Universal credit is here to stay." It reminded me that, sooner or later, political parties decide on the ditch they are going to do die in. Understand what that means; this is not a decision that is forced them on, this is something they consciously choose for themselves.
They pick the spot and their future pivots on the outcome of that choice. That expression is reserved for those decisions that are so obviously suicidal that it makes you wonder how they can be so dumb.
Football clubs often face difficult decisions, and whilst every managerial appointment is a gamble there are few on which the long-term survival of an entire institution has been bet. Sevco is one of the clubs to have done so, and the stupidity of that is so enormous it takes your breath away. After the disasters of Warburton and Caixinha what they needed was a steady hand. Instead they took a mind-bending risk on a complete unknown with a famous name.
And the longer it goes on the clearer two things become; that this is going to be expensive and that this is going to be a failure. How expensive it gets depends on how much they are willing to spend trying to rescue the situation. But they have put so much store in this decision that they cannot just abandon Project Gerrard without a fight.
This is the ditch King and his board are going to die in.
Yesterday at Hampden, the bubble burst. The so-called "European run" has been shown up as the insignificance it is. That run of eleven games includes six draws; translate that form to the SPL and you turn your team into a perennial mid-table struggler, and the more you watch Gerrard's team play the clearer it becomes that it's exactly what they are.
He has brought in fourteen players, and yesterday at full time, as the implications of that defeat were still reverberating through their fans, he sat at a press conference and said that the club will be in other semi-finals and that in order to win them he'll spend whatever it takes. And that's the only answer this guy has.
Fourteen signings aren't enough. What's it going to take? Twenty?
Nobody thought to ask why he needs to spend more after the outlay he's already had, and why he's not simply getting on with the job of trying to get more from the vast squad he has.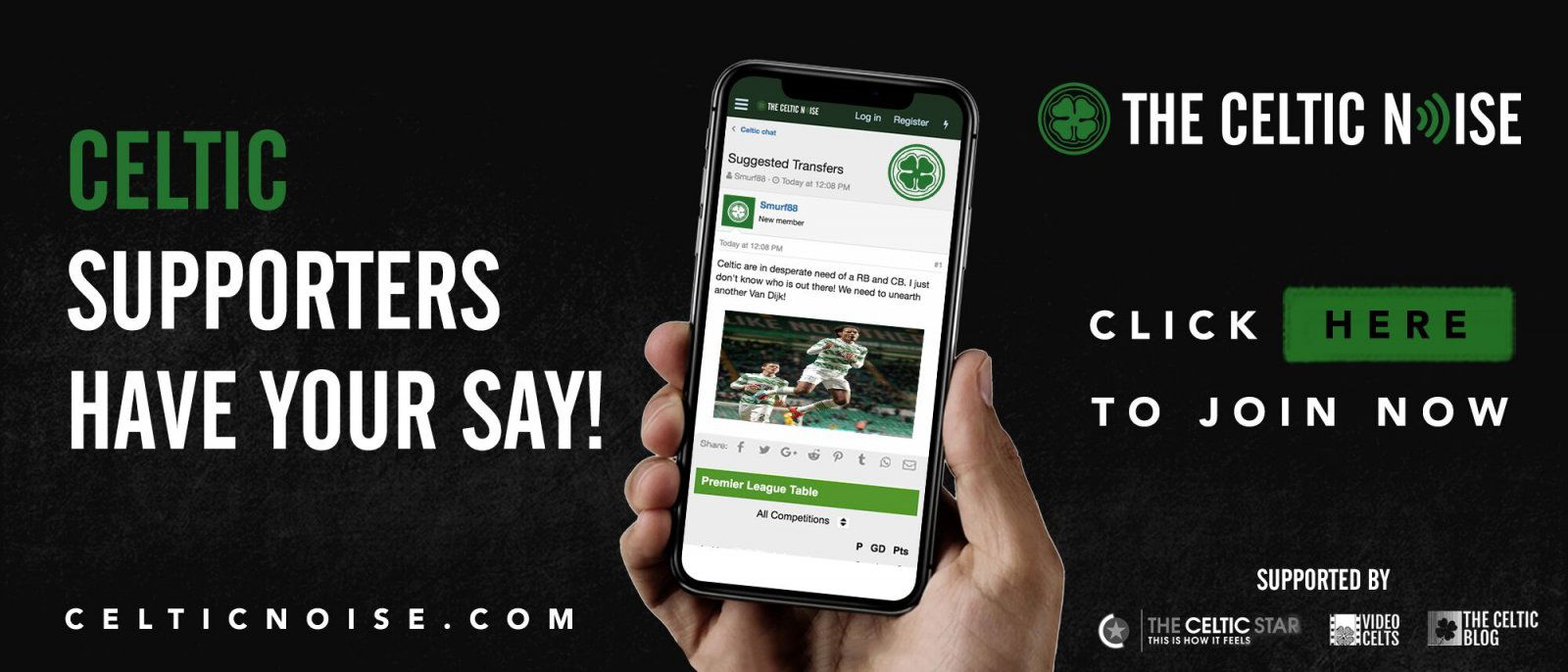 Brendan Rodgers is right to say that we are weaker than last season, and that coupled with injuries could have given him an alibi for failure. Instead, he's getting more with less. Nobody thinks that's right, and nobody thinks it will continue past the January window, not if we're to stay on top like this, but for now everyone is working a little harder.
Gerrard talked yesterday as if the money grows on trees, as if he has to click his fingers to make it happen. He inherited an entire squad he could have worked on to improve things, but that didn't interest him.
Too much like hard work.
Like many other managers, he preferred the easy option which means signing players by the dozen. And the club has to make a decision on whether or not it backs him even further, and lets him abandon caution and reason entirely when the January window opens. To let him spend what they haven't got.
I don't think they'll even be at the races come then. They don't look as if they have it in them to manage three more European games on top of the busy domestic schedule. We know we can cope with it, because we have before, twice now. His team looked beaten from the moment Aberdeen scored yesterday, and that was partly mental fatigue and partly their inability to maintain the pace at which the games are coming at them.
He has no answer to those problems, but the fans will be expecting them. In the absence of seeing a challenge in this campaign they will be expecting big spending in preparation for the next one, although not one of them has a clue where the money's coming from. And that's the decision King and his board are going to have to make; do they scrape up the cash from somewhere, even if that means more loans, or do they make Gerrard work with what he has?
Frankly, I don't think either option gives them a whole lot of hope for the future.
I don't see how they can fund another splurge but equally, Gerrard has not shown the slightest ability in being able to make those players at the club better than they are. The glaring limitations that were ever present with the likes of Tavernier, Candelas, Morelos, Halliday and others are still as bad as they were, and in Worrall and Flanagan he's astonished the fans by finding players even worse.
But perhaps the worst thing about all this is that they can't even cut their losses, and put the whole Gerrard thing down to experience. Even when there are real doubts about how long he can last – and Sevco fans are quite open that but for the European run there would be a noose around his neck already; "one game from the sack" was how one prominent forum member put it last night – they cannot afford to even be seen to consider his future this early.
Like with Caixinha before him, all the signs that this is a disaster are already starkly evident. He got a year, but this is our eight in a row season and if Gerrard isn't up to the task they'll have to make the decision to deal with that fact much sooner than that because how much do you give to a manager who can't get the job done with what he's got and always needs more?
Thirty signings? Forty? How many millions do they really have to waste?
Sacking Gerrard will come with its own problems of course, like the inevitable backlash from an English media who will point to the "European record" and call any decision to dispense with his services an act of folly born of short-termism, in the shadow of Celtic who no manager has a realistic expectation of being able to catch.
All this waits for them, not too far in the future.
Sevco has bet everything on this guy. Steven Gerrard's managerial tenure is the ditch King has picked to die in. For he made this call personally. He decided to go for bling and image over accomplishment and experience.
He cannot dismiss his role in this one as easily as he passed the buck over Warburton and Crazy Pedro; this one has his fingerprints all over it, and he has made a personal pledge to Gerrard himself that he will get whatever he requires.
What a colossal error in judgement it looks, but this is King we're talking about, a man who is tonight further antagonising Mike Ashley, as he talks big after yet another bitch-slapping.
The man never learns, and one of the lessons is going to kill his club.
You can discuss this and and all the other stories by signing up at the Celtic Noise forum at the above link. This site is one of the three that has pushed for the forum and we urge all this blog's readers to join it. Show your support for real change in Scottish football, by adding your voice to the debate.