For nearly two months last season Alfredo Morelos could not hit the proverbial cows backside with a banjo.
The press found, and made, excuses for him.
They put him under no pressure whatsoever, because what would be the point?
No striker who's going through a bad spell needs that kind of background noise, right?
Odsonne Edouard goes a couple of games without scoring and it's a crisis of confidence they can't wait to write about though. Suddenly the media was filled with people wondering if we wasted £9 million on him. Was he unsettled? Or was he just overhyped? The double standard is obvious and doesn't need pointing out.
Questions which are levelled at Celtic are never levelled at other clubs, and that's especially true in the case of Sevco.
Look at Daniel Arzani, sitting on the bench at Celtic, having signed on loan. The media pressures our manager to know when he's going to play. In the meantime, a Roma reserve striker sits on the bench at Ibrox and nobody is asking when he's getting some game time.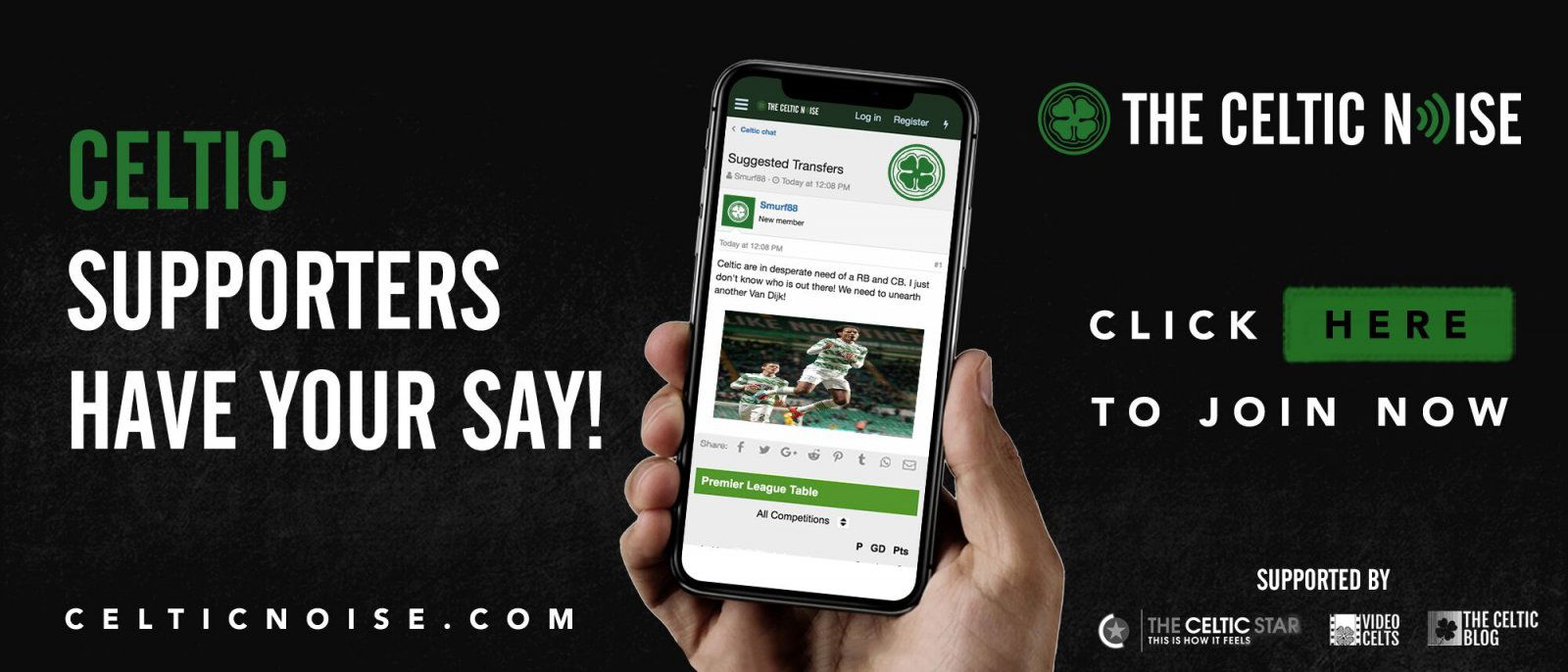 The way Odsonne Edouard was being scrutinised – the nature of the scrutiny as much as the fact of it – was abysmal.
The media could not wait to make something out of it. They even tried to play him off against Griffiths, and I know there was some chatter flying around the news rooms about the two players not getting on; absolute garbage all of it.
Odsonne's professionalism, his skill, his temperament, his immense potential, was known at Celtic Park from a very early time.
They believed he was going to be a huge star, which is why they agreed to pay a hefty sum of money for him; it wasn't the £9 million that is being reported, but the club record will certainly be broken by the time it's all added up.
And the player himself is looking good for the money.
Not for the first time, he took a team apart this weekend. He should have scored more than the two goals he did, but he was quality throughout. One of the shots which hit the post came after he'd made a surging run right through half the Hibs team; that would have been a goal of the season contender had it gone in.
Those who have questioned whether this guy justifies our faith in him are either motivated by bias or they are simply pig-ignorant about football. You can tell watching the way he moves on and off the ball, and the way he is capable of holding onto it and making magic happen, that we've got a very, very special player here.
The media will come to understand that, and it won't take them long.
And then, of course, the rumours about how we're going to lose him will start.
You can discuss this and and all the other stories by signing up at the Celtic Noise forum at the above link. This site is one of the three that has pushed for the forum and we urge all this blog's readers to join it. Show your support for real change in Scottish football, by adding your voice to the debate.