Leigh Griffiths is out of the game tomorrow night.
This is a blow, but it is not an unexpected one.
Phil published an article the other day which dropped a very big hint about Leigh's fitness, and it gelled with stuff I've been hearing elsewhere since he pulled out of the Scotland team.
Leigh withdrew from the Scotland squad because he is genuinely fed up with McLeish and the attitude the national coach has towards him, but the player, and Brendan, do have real concerns over his overall approach to life away from the club.
There are issues there which need to be resolved, perhaps very serious issues.
The talk that Leigh does not live as cleanly as he should have been rife for a while. His very frank admission to the club that there he has fitness concerns he has to work on was overdue. It will also be ineffective unless there is real change. That can only come from the player himself.
Since the day and hour Brendan walked through the door as manager he has been determined to steer Leigh onto a positive path. There was friction at the start, as the striker did not understand why the manager was pushing him so hard.
He does now, but that's not enough.
He has to screw his head on right and start to take it more seriously.
Undeniably, Leigh has all the talent one could hope for in a striker.
The problems are like those which have haunted other players; he does not commit as fully to the life of a footballer.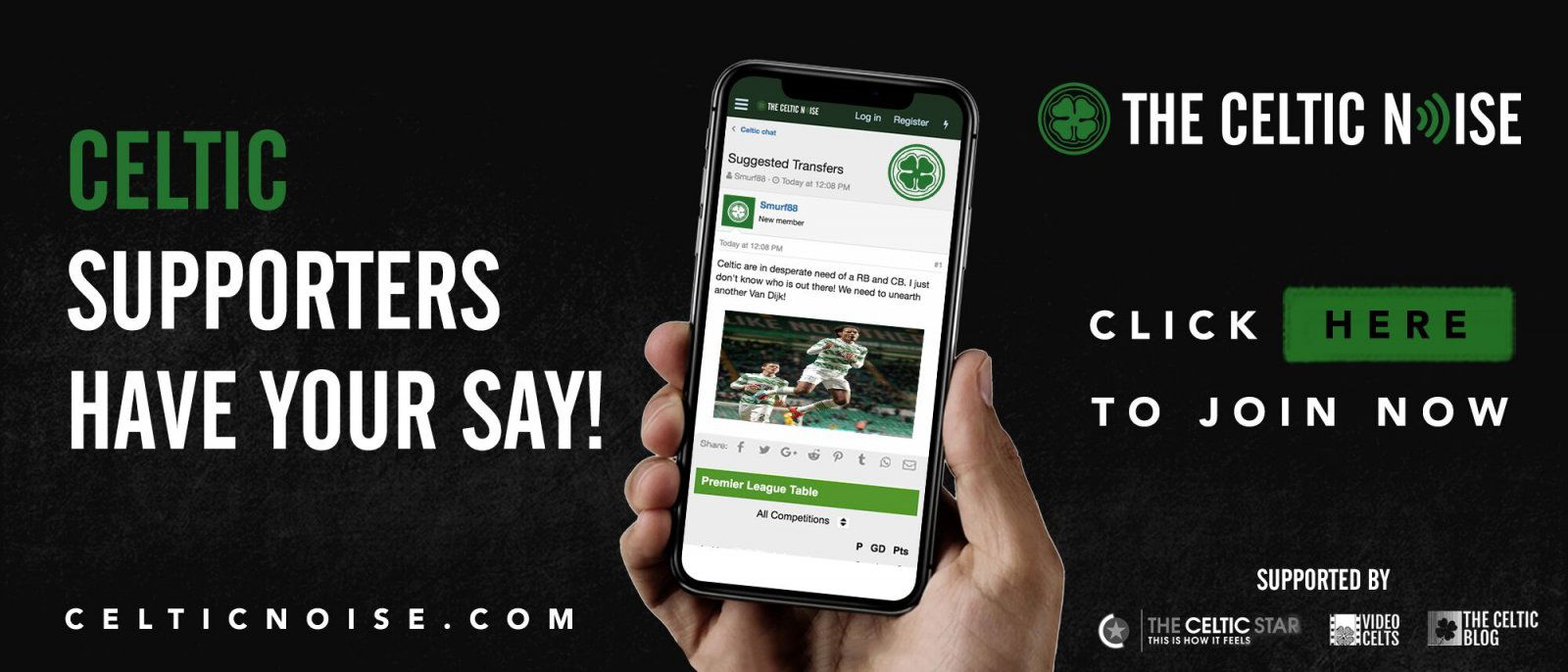 Those who do are the players who rarely break down in training or out on the pitch; Kieran, James, Scott and Callum are all Scottish players in the current squad who work hard and have reaped the rewards. Their level of fitness is incredible. They are true athletes.
Kieran, in particular, is an impressive kid.
He has played more games than any player in Europe over the last two years and he keeps on going.
How? Is he superhuman?
No, it's that he works harder than anyone in the squad.
I listened to him being interviewed recently and I was hugely impressed by his insistence on work, work, work.
"Football is my job," he said, and that's an important statement. He understands that this is something to take seriously and that the rewards will be greater, because his career will last longer, the more he knuckles down.
At this rate, Leigh's career is going to run down more quickly because he cannot keep himself in the kind of physical condition that is necessary for the players who make it to the very top. His injury record over the last couple of years has been terrible.
He is no good to us sitting on the bench, and especially right now when we have only one other striker.
There will be players coming in when the January window opens.
One of them will almost certainly be a striker. There is a very real danger that Leigh will find himself third choice before long, and only he can prevent that. If he's going to be in and out of the team in the way he has over the last twelve months he's leaving the manager no choice at all.
If he's fit he can make the manager decide between bringing in someone who will challenge him and Edouard for a starting slot, or he can have so cemented his place in Brendan's thinking that the manager decides to go out and sign a mere backup instead.
He has just signed a new contract. Inside Celtic Park they are in no doubt that he has the talent to be a big, big part of the next three years and beyond. Talent is not the issue. The modern footballer has to be an athlete as well as just a fine player.
One of the things Brendan is dedicated to, above all else, is making sure that our first team understands that.
Most of them do. Leigh still has a ways to go.
You can discuss this and and all the other stories by signing up at the Celtic Noise forum at the above link. This site is one of the three that has pushed for the forum and we urge all this blog's readers to join it. Show your support for real change in Scottish football, by adding your voice to the debate.