Does Craig Levein know he's become boring?
Men who talk about the length of grass aren't generally the ones everyone wants to sit beside in pubs at the best of times, but really he is a tiresome eejit this guy. Brendan's comments really did get to him, didn't they? It speaks to a very small mind that he just can't put the past aside.
Craig Levein believes his side has got a chance tomorrow. They do, actually, but only if we don't show up for business. The number of people who've said to me this week that they are a bit nervous about this game … my only nerves comes when you ponder the attitude of the players.
Do they want this? Yes, they do, which is why the second half in Leipzig was reduced to such a crawl.
We have this trophy. It's got our fingerprints all over it. It belongs to us, along with the SPL championship and the Scottish Cup. We are not relinquishing any of the three without a damned good fight, and that alone is why I think we'll win.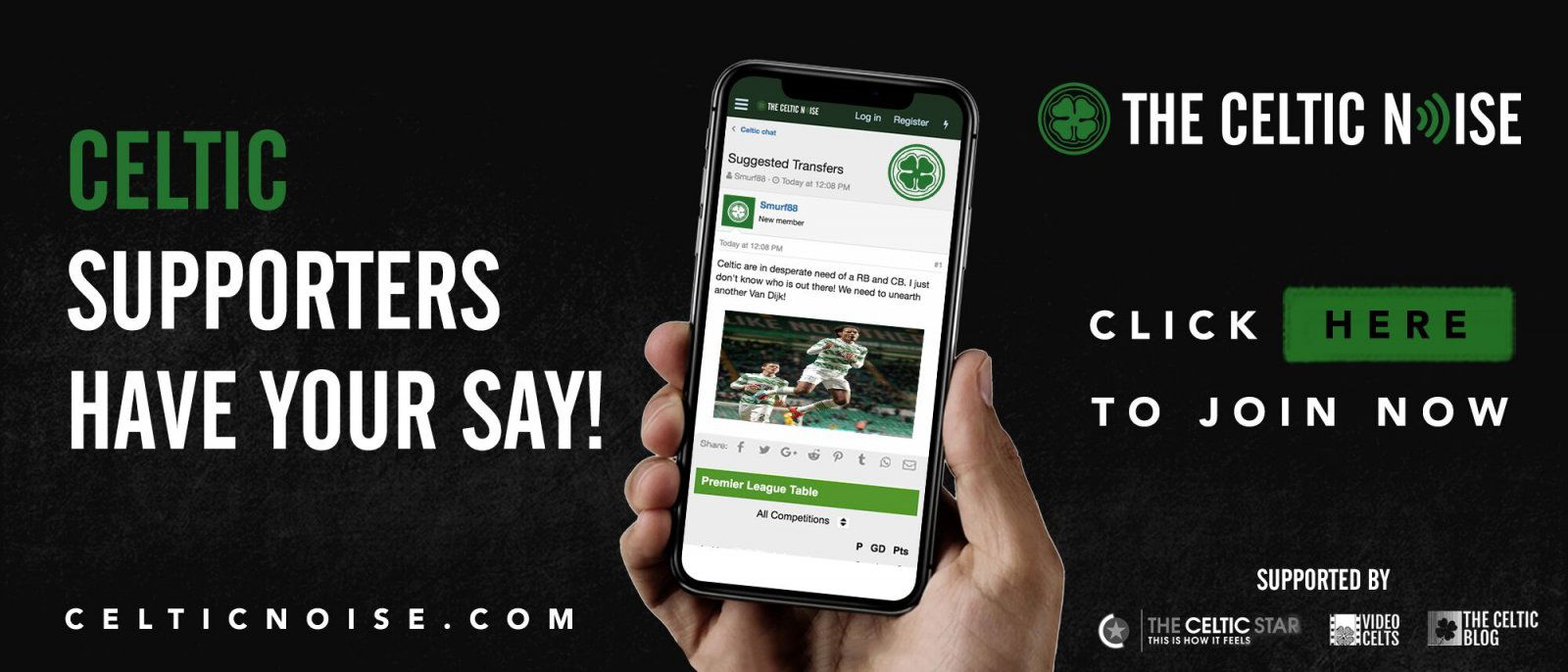 Levein is the other reason. How many players in his team will run through walls tomorrow? One of them maybe; Naismith. He sold the other to Sevco, surrendering his star forward quite willingly and weakly. He bows down towards Ibrox, he and his club. They will be made to bow down for Celtic. Beating this guy is going to be enjoyable.
We owe them one. They beat us 4-0 this time last year, to end the unbeaten run.
We paid them back by beating them 3-1 at Celtic Park but we've not looked our convincing best against them for a while. When we show up for these games the results are invariably ugly for them; we've taken three off them twice, four off them twice and scored five in another.
Turn up in that frame of mind tomorrow and it's all good.
This will come down to a test over who can handle pressure. Levein has already shown how he handles it; going to Ibrox, changing the whole squad and being 3-0 down inside 30 minutes. The choice over whether to stick – with the tactics that have got him results at Tynecastle against us but never at Celtic Park – or to twist as he did in Sevconia will be giving him sleepless nights. Neither stratagem is likely to do him much good.
And so he makes jokes. Bad ones. Old ones. He snarks about something a better manager would have forgotten about yonks ago. His dislike for Rodgers really is plain, and it makes him look stupid. Tomorrow, we're going to wipe that smirk off his face.
You can discuss this and and all the other stories by signing up at the Celtic Noise forum at the above link. This site is one of the three that has pushed for the forum and we urge all this blog's readers to join it. Show your support for real change in Scottish football, by adding your voice to the debate.