Ian McCall – just who exactly does this clown think he is?
He is one the voices that proves the anti Celtic and pro Sevco bias in football.
Imagine Neil Lennon, an ex-Celtic player and current manager, daring to say what McCall has about any footballer in the country what he said about Tierney recently? Imagine him suggesting that a player we were trying to sign – on the cheap – wasn't worth the money that his club was asking, and doing everything he could to assist his us in driving the price down?
Ian McCall infamously did  that with Killie player Jordan Jones.
Would Lennon be allowed to get away with it?
Would Brendan?
No he damn well wouldn't.
Even if he was asked a question about another player, directly, Neil Lennon – any boss with an ounce of professionalism – would refuse to answer it, and focus on his own team. And when it came to Kieran the other day, McCall didn't need to be asked. He volunteered his ignorant opinion and not only gave our player stick for recent performances but openly said that there seems to be some kind of vow of silence on our young footballer, because he is never criticized.
It is a lie, of course. Even Celtic fans have been critical of Kieran when he has not performed. But those occasions are so rare I could count them on one hand.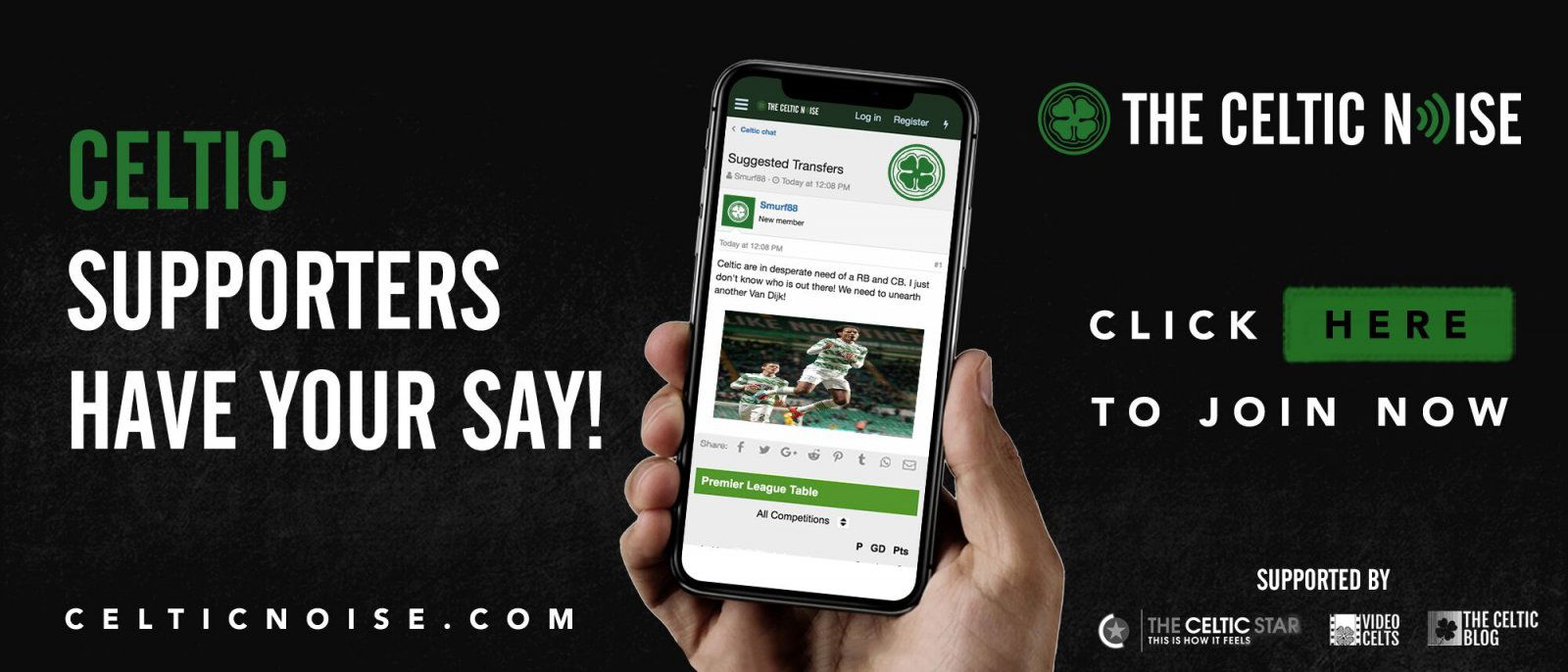 The comments about his selection for Scotland – and how Robertson is a far better player – have been explored on this blog before, by James. As he pointed out, Kieran gets selected for Scotland because unlike Robertson, who for all his class is a one note footballer, Tierney can play just as well on the right and even in central defence.
It says a lot for how good Kierney is that Scotland doesn't have a player half as good as him on the side of the park where he isn't even a natural. You'd think that kind of talent would be appreciated … but such a bitter individual as McCall just can't bring himself to do it.
You know what McCall should do?
He should worry about Ayr; when was the last time McCall managed a decent team anyway?
What exactly does he know about top level football?
We need to keep shaming these Peepul when they come out with this nonsense, and we will.
Dave Campbell is a Celtic fan and blogger who knows there's only one Kieran Tierney.
You can discuss this and and all the other stories by signing up at the Celtic Noise forum at the above link. This site is one of the three that has pushed for the forum and we urge all this blog's readers to join it. Show your support for real change in Scottish football, by adding your voice to the debate.