There was a time when Celtic fans were made of stronger stuff.
We really did believe that no person was bigger than the club.
The paradoxical thing about the direction football is moving in – away from the fans, towards a state where massive clubs rule the roost but are themselves increasingly dwarfed by player power the likes of which we've never seen – is that this coincides with the era in which "heroes" are more worshiped and feted than ever.
What Moussa Dembele did to us this summer was amongst the most disloyal things I've ever seen from a player, yet every single day I come across someone on social media who retains some interest in his career and wishes him well. John McGinn snubbed us for English money; the fascination a lot of people have in how he's doing down south is amazing to me. These people aren't even at Parkhead, but a lot of our fans clearly wish they were.
The adulation being poured on Dedryck Boyata is also a mystery to me, as most people will be aware. A number of good performances haven't changed my mind on that at all; the guy should never be in a Celtic strip after what he did to us earlier in the campaign.
I understand those who want to support him whilst he's still in the jersey.
I just want him out of one as soon as is humanly possible. Which means in January.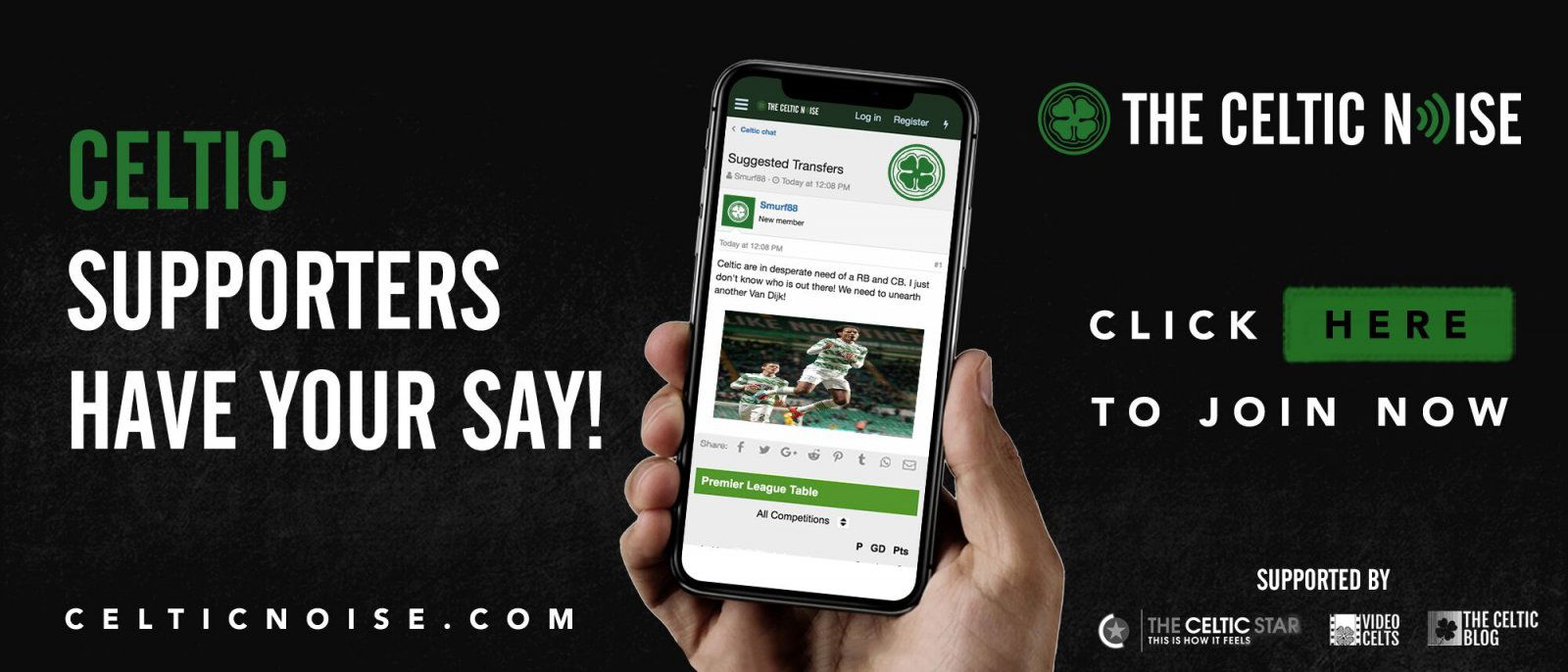 I cannot remember a window as bad as the last one.
I cannot think of one that has ever been quite as important as the next.
Boyata isn't alone. Rumours are rife about Ntcham and others being out of sorts and not focussed on the job; if that's accurate they should join the Belgian in being shown the door. There needs to be a wholescale change of focus at Celtic Park; lily-livers, non-triers and people whose heads have been turned should be sent on their way.
Celtic is embarking on a crucial period of its history.
This is a special time to be part of what's going on at the club, and those who don't want to be here can go and pursue cold hard cash elsewhere if that's what they value most. The club will carry on. It may even be stronger without their negative energy sapping that of the people around them.
Because this club is bigger than any individual connected with it; bigger than any player, bigger than any CEO and yes, bigger than the manager himself. Perhaps a lot of people need to be reminded of that. Perhaps it's time for a good old fashion cull from the boardroom on down.
January is the perfect time to restore a little order around here.
You can discuss this and and all the other stories by signing up at the Celtic Noise forum at the above link. This site is one of the three that has pushed for the forum and we urge all this blog's readers to join it. Show your support for real change in Scottish football, by adding your voice to the debate.