First of all, let me make it clear as James has done; I am a Scotland fan, I do not support any other international team.
I will always want Scotland to be successful.
But I do not like Alex McLeish and I do not support him, personally.
I never really did, and I don't believe many members of the Tartan Army do.
First, as an EBT recipient and prime beneficiary of that era he is morally unfit for the job. He is a tax cheat and his club were sporting cheats during his time as manager; this is an indisputable fact. His success in his Ibrox spell was built on financial doping.
He threw himself at Sevco to become the boss at Ibrox for a second time; even in the dire straits they were in, they said no.
Aside from that period, he has one cup win at Birmingham City, who threw money at him only to sack him. He has done nothing to warrant getting the Scotland job for the second time … and especially not after he walked out on it once before.
His appoint was part of the old SFA "pal's act", it's that simple.
His behavior over Leigh Griffiths is despicable and proves this is an anti Celtic Scotland set-up. And in my opinion, he will do everything he can to use his tenure at Scotland as a means to position himself for the Sevco job when he fails with Scotland and the Gerrard bubble burst.
Griff has never been truly accepted with Scotland; this is because he doesn't play the games other players do in sucking up to Sevco and the SFA. But the treatment Griffiths gets is a small segment of the disrespect shown to other Celtic players.
Ours is a club with roots in two nations; Scotland and Ireland. It is proud of both. Celtic would never tell their players not to pay for their country, especially Scotland, but if Scottish Celtic players decided they wanted to pull out in support of their team mate I don't think they could be blamed.
There is and always has been a huge anti Celtic agenda with Scotland; look at the way their then national coach picked almost all of the European Cup team in May '67 days before the final – guys he almost never picked – as an example, and its time we stood up to it.
As James and I have said, it's about keeping us at the back of the bus; "When we want you be there, but we wont pick you much."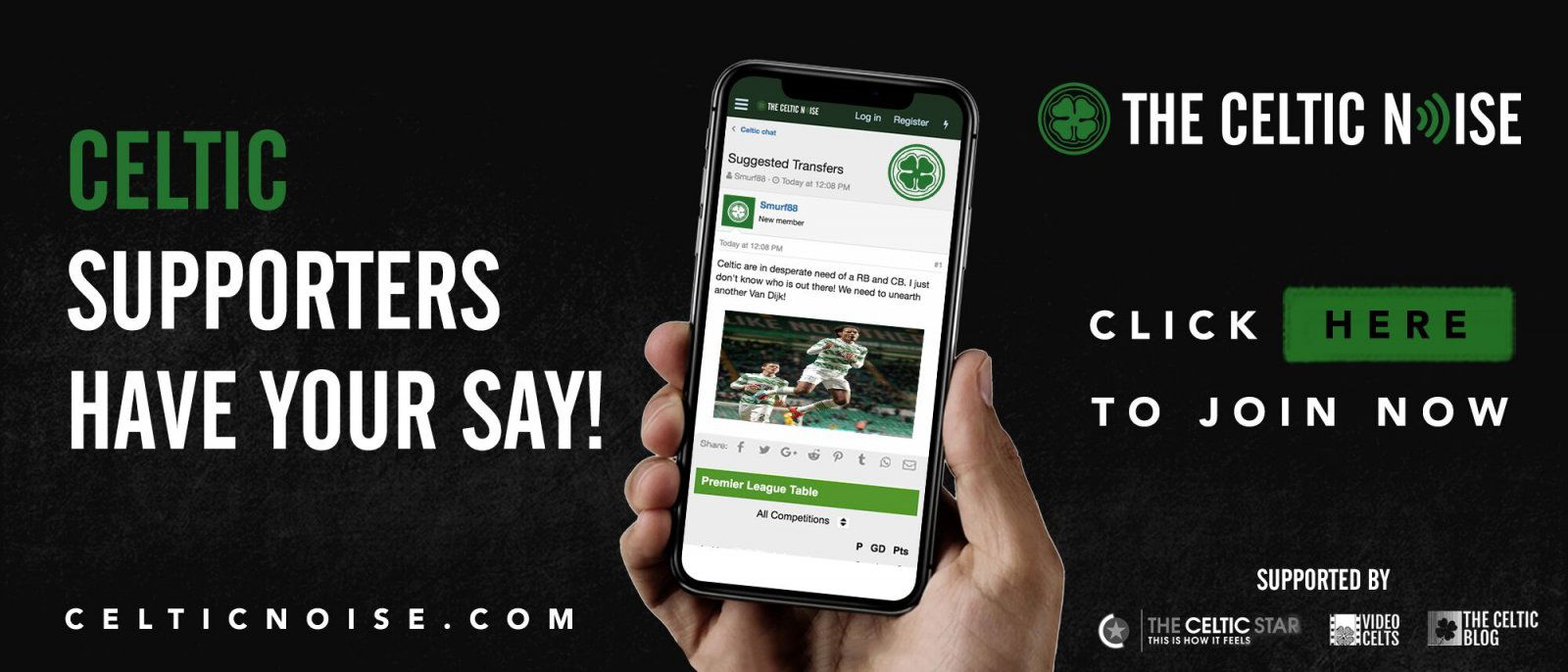 Look at what they did with Aiden McGeady; he was a fantastic player who could not get into any youth Scotland team due to being a Celtic player – then when the Republic of Ireland capped him all hell broke loose, and especially in the same media who are pulling every dodgy geezer out of the woodwork to have a pop at Leigh right now. Aiden did the right thing just as Griff is doing.
Scotland are just a branch of the Sevco and SFA campaign to stop ten in a row; it wont work.
In the meantime, people inside Celtic Park should be thinking long and hard about whether we want to release any of our Scottish players for international games at all. The players themselves will be pondering the same thing. Scott Brown decided to focus only on our club; he is a better footballer for that. I would not be surprised if Leigh did the same.
Certainly, there is no question of any of our guys "running through brick walls" for McLeish. They will save those displays for Brendan Rodgers.
The mantra from now on should be this; Celtic first, Celtic last and Celtic over all. As far as giving their all for this corrupt SFA set-up goes, that's exactly how it'll be.
Dave Campbell is a Celtic fan and blogger from Glasgow … a proud Scot who right not cannot stomach supporting the national team he's been following for years.
You can discuss this and and all the other stories by signing up at the Celtic Noise forum at the above link. This site is one of the three that has pushed for the forum and we urge all this blog's readers to join it. Show your support for real change in Scottish football, by adding your voice to the debate.